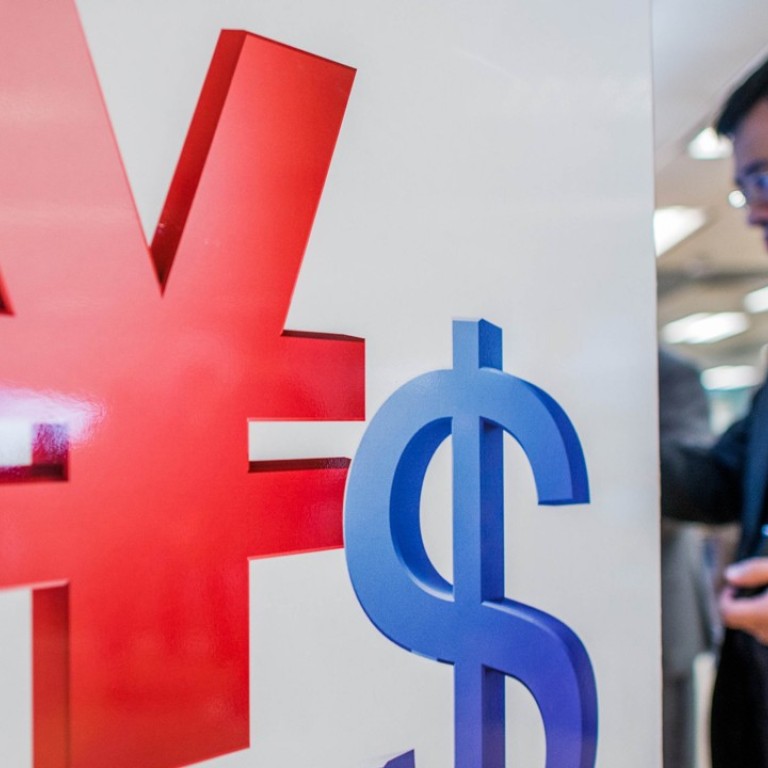 Exclusive

|
Hong Kong ATM users likely to get face scans in move to deter financial crime, source says
Thousands of machines across city expected to be replaced as authorities step up fight against laundering, financial crime and terror funding
Banks in Hong Kong will almost certainly have to replace all 3,250 ATMs in the city with new cash dispensers equipped with facial recognition technology as part of the battle against money laundering, financial crime and the funding of terrorism, according to a source familiar with the matter.
The costly ATM overhaul, which will mirror
Macau's move earlier this month
, is expected to be part of a major plan – announced by the Hong Kong Monetary Authority on Friday – to reshape how the city tackles the growing menace of financial crime. The regulator did not respond to questions about the overhaul of ATMs.
The plan came as new figures obtained by the South China Morning Post revealed an explosive increase in the number of dodgy financial transactions reported to police over the past five years, leaving investigators struggling to cope.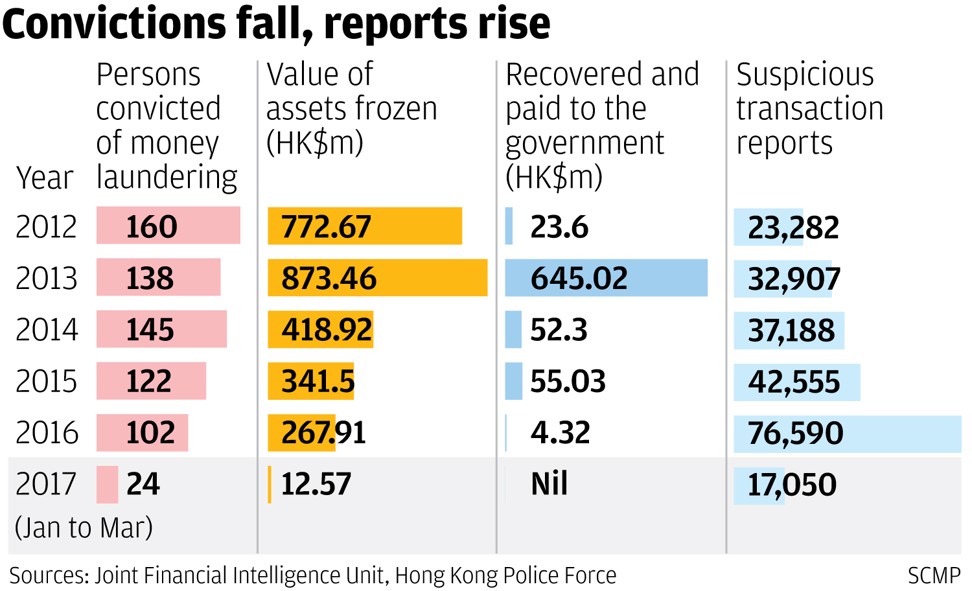 The Joint Financial Intelligence Unit – which coordinates Hong Kong's battle against money laundering and terrorism financing – admitted it was facing a "challenging time" having seen convictions drop by more than a third since 2012 while the masterminds who plot some of the world's most lucrative and complex financial crimes hold on to more of their ill-gotten gains.
Laws aimed at stopping Hong Kong's banks and financial institutions from becoming funding conduits for global terror groups have never been used since their enactment in 2011.
In separate announcements on Friday, financial regulators in Hong Kong and Macau simultaneously shook up their anti-money-laundering rules, both stressing their determination to fight serious financial crime, underscoring its importance to financial security and stability.
The Macau Monetary Authority said financial security had been "elevated to the national level," following a high-level Friday meeting in the casino hub. It was attended by officials from the People's Bank of China, in a sign that the authorities in Beijing – whose concerns about capital flight and the movement of corrupt cash are well documented – wanted to better coordinate the tackling of the problem.
The Macau meeting, described by an HKMA spokesman as a "standalone event," was attended by a senior HKMA executive. The meeting agreed to a new push steered by Beijing to set up a Financial Security Expert Alliance in Macau.
However, the HKMA's Friday announcement for a new Fraud and Money Laundering Intelligence Taskforce made no mention of Macau or Beijing.
"It's quite clear Beijing sees financial security and stability, and the threats to these, as a nationwide issue which needs to be dealt with on that basis," a financial industry source with knowledge of the matter said.
"Recent moves in Macau, among them the ATM switch, will be something Hong Kong will have to look at."
The Joint Financial Intelligence Unit, which operates from its Admiralty office at police headquarters, did not respond to questions from the Post about the shake-up, although a police spokesman did address the general situation.
"The Joint Financial Intelligence Unit faced a challenging year in 2016, particularly in coping with the upsurge of suspicious transaction reports," the spokesman said.