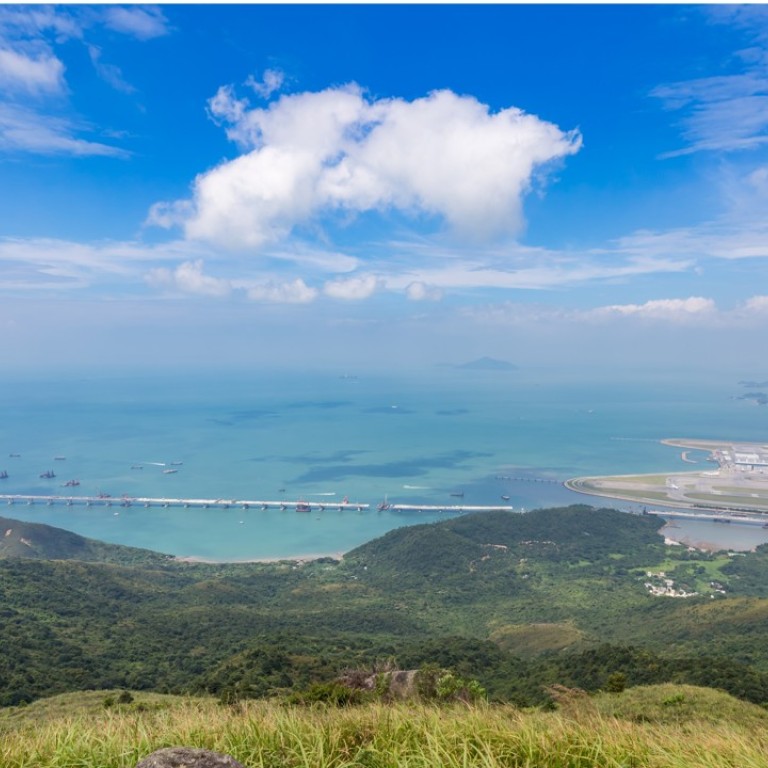 More than 500 workers have died building modern Hong Kong, but no one goes to jail
Labour activists want maximum HK$500,000 fine in factories law to be made unlimited to force employers to take worker safety seriously
Only one person has ever been given a jail sentence – and that was suspended – since incarceration was included in the industrial safety law in 1989, even though hundreds of workers have been killed while transforming Hong Kong into a modern city.
The confirmation by the Labour Department prompted calls from labour activists for Hong Kong to learn from Britain and make the HK$500,000 maximum fine in the Factories and Industrial Undertakings Ordinance unlimited.
Such a change, they said, would force construction companies and contractors to ensure their workers performed their duties in a safe environment.
"[It is] very hard to pin criminal responsibility on any one individual, though it can be done," University of Hong Kong labour law expert Professor Rick Glofcheski said.
The academic, who is author of the book Employment Law and Practice in Hong Kong, said more inspectors should be sent to construction sites. He also said projects or even businesses which flouted safety regulations should be shut down.
Official figures examined by the Post showed that about 500 people have been killed in industrial accidents since 1999, according to the latest data available.
Taking one example, 10 workers have lost their lives and 600 others have been injured since work started on the bridge linking Hong Kong with Zhuhai and Macau in 2010.
Prison provisions were added to the ordinance in 1989 to strengthen deterrence. The maximum term is 12 months. The law was first enacted in 1955.
The department confirmed that it was only in May this year that an individual was given a prison sentence.
That person was sentenced to one month's imprisonment suspended for two years. A suspended sentence means that a convicted person is not locked up unless he or she commits the crime again during the suspension period.
The case related to a case in October 2014, when a suspended working platform at a public housing estate suddenly tilted. Two workers were injured. One suffered a leg fracture while the other dislocated a finger.
The convicted person was the owner of the working platform.
A Labour Department spokesman said it would commence an immediate investigation when it learned of a fatal or serious work accident. "We will complete the investigation as soon as possible to identify the causes of the accident, ascertain the liability of the duty holders ­[including individuals] and ­recommend improvement ­measures," he said.
Chow Luen-kiu, chairman of the Hong Kong Construction Industry Employees General Union, said that the maximum fine under the ordinance was so low that it failed to force construction companies and contractors to spend money to ensure their workers were safe.
"The fine is just nothing in the eyes of those companies. They are not afraid," he said.
He acknowledged it was difficult for prosecutors to pin down on a single individual who should be responsible for loss of life in an industrial incident because of the often complex corporate structures involved. But he said company owners knowingly allowing their staff to work in an unsafe environment should be sent to jail, even if they were not the workers' immediate supervisors.
Chan Kam-hong, chief executive of the Association for the Rights of Industrial Accident Victims, also said the Factories and Industrial Undertakings Ordinance was not working. Both he and Chow suggested that Hong Kong should learn from Britain in setting out an unlimited fine.
The department said other labour laws included prison terms, including the Occupational Safety and Health Ordinance and the Boilers and Pressure Vessels Ordinance. Three people have been given suspended prison terms under these laws.
In April, Commissioner for Labour Carlson Chan Ka-shun said his department would discuss with justice officials the possibility of increasing punishment for contractors flouting construction safety rules.