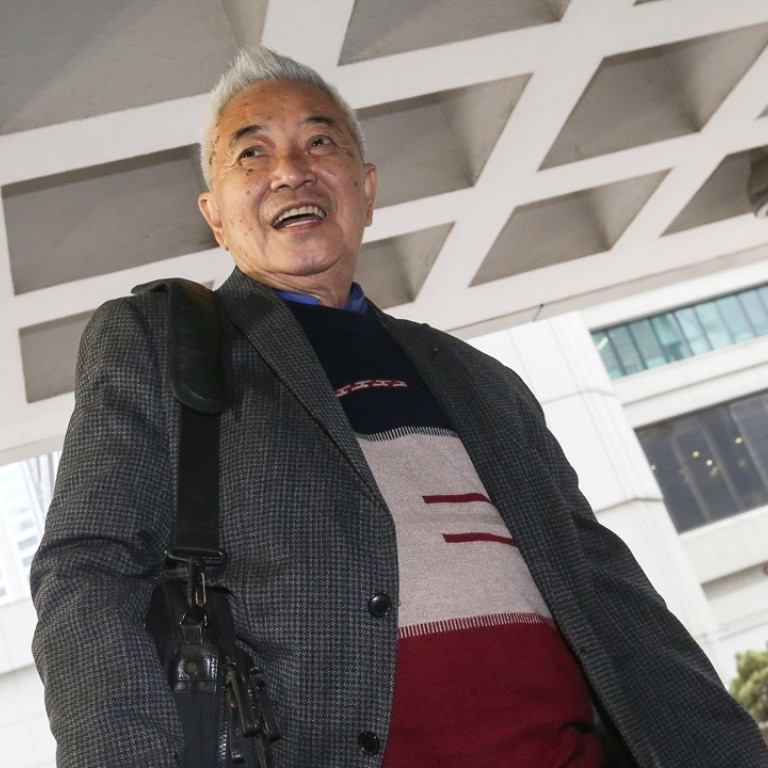 Kwok Cheuk-kin recently challenged whether Hong Kong police officers had permission to hold a mass gathering in February. Photo: K. Y. Cheng
Hong Kong 'king of judicial reviews' faces legal aid ban after 21 applications in three years
Order would take effect in two weeks unless former civil servant provides detailed written explanation to convince director to change his mind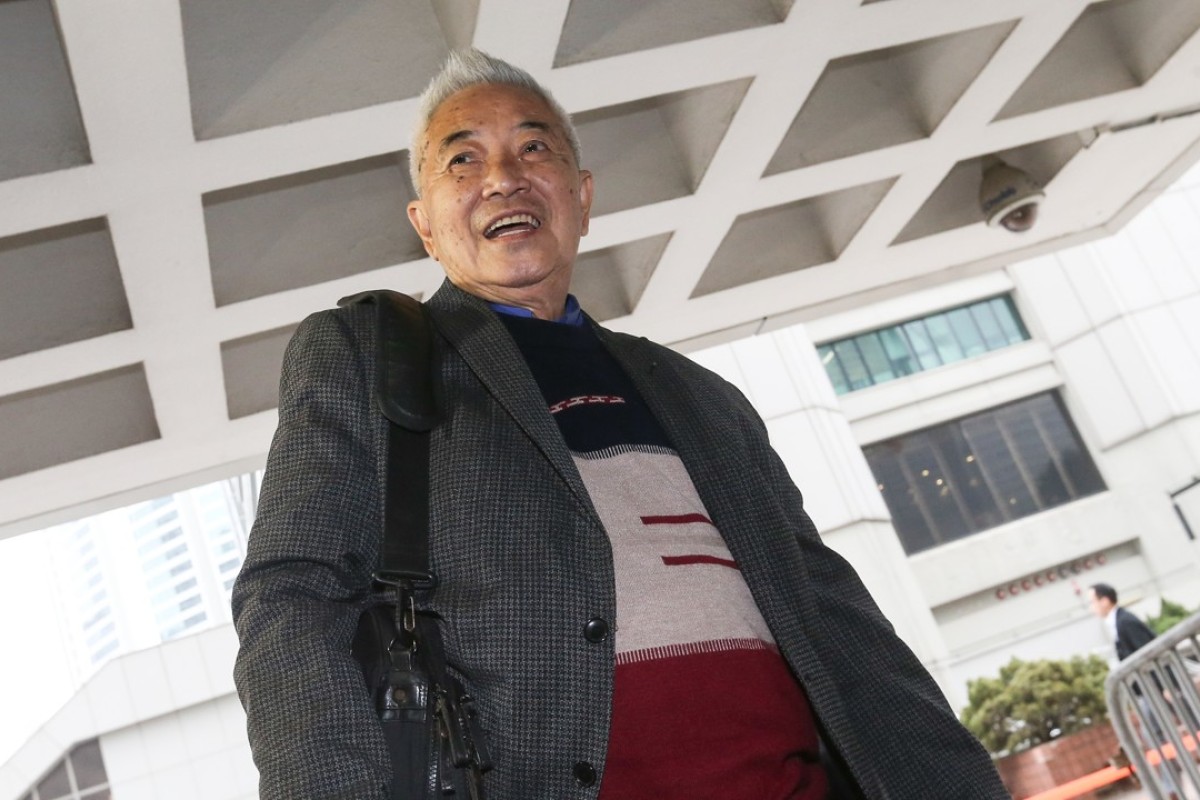 Kwok Cheuk-kin recently challenged whether Hong Kong police officers had permission to hold a mass gathering in February. Photo: K. Y. Cheng
The Legal Aid Department has proposed banning a former Hong Kong civil servant from receiving financial assistance for the next three years unless he convinces its director in two weeks why the order should not be made.
But Kwok Cheuk-kin, widely known as the "king of judicial reviews" for taking the government to court, remained defiant. He said he would write to the department and continue to challenge the government even without legal representation.
"You can't stop me," he told the Post. "I will appear in person then."
Since 2006, Kwok has claimed to have filed more than 20 judicial review applications in his "fight against injustice". At least eight applications have been supported by legal aid.
The department's proposed ban came to light after Kwok lodged a fresh application at the High Court on Wednesday, this time over the government's squatter huts policy.
The Cheung Chau resident said he had been waiting for the department's decision on a separate challenge on
On Monday, Legal Aid deputy director Chris Chong Yan-tung wrote Kwok and listed his 21 legal aid applications from the past three years.
"I believe your conduct has amounted to an abuse of the facilities provided by the Legal Aid Ordinance," Chong stated in a letter obtained by the Post. "Hence I plan to make an order pursuant to [the ordinance] ... for the department to give no consideration to all your legal aid applications relating to judicial reviews in the next three years."
I believe your conduct has amounted to an abuse
The order would come into effect in two weeks unless Kwok provides a detailed written explanation to convince the director to change his mind.
Legal sector lawmaker Dennis Kwok said it was difficult to say whether the director had made the correct decision, but he called for caution in exercising such authority granted by the ordinance.
"We are talking about a citizen's right to apply for legal aid," he said. "This will affect whether he is going to be legally represented in judicial reviews of public interest."
The lawmaker said the director should explain why he believed Kwok was abusing the service.
Last year, the department issued 28 such orders pursuant to legal aid regulations.
A department spokesman explained that a director may order that no consideration be given to any future application when a person's conduct amounted to an abuse of the facilities provided by the Legal Aid Ordinance.
The order may also arise when a person has been refused a certificate on two or more occasions, with the applications being substantially related to the same cause or matter.
"No such direction shall remain in force for a period longer than three years," the spokesman added.
The former civil servant recalled he first applied for legal aid in 2006 after his first judicial review hearing, before Mr Justice Johnson Lam Man-hon, when he was asked why he was not legally represented.
"I listened to the court's advice. What's wrong with my application?" he asked. "This court is driving me crazy."
University of Hong Kong principal law lecturer Eric Cheung Tat-ming described the department's decision as "rare".
"In the past such decision targeted a case or any related matters…but this time it didn't target a lawsuit but a person," Cheung said on a radio show on Friday.
He said the decision could possibly be illegal as the