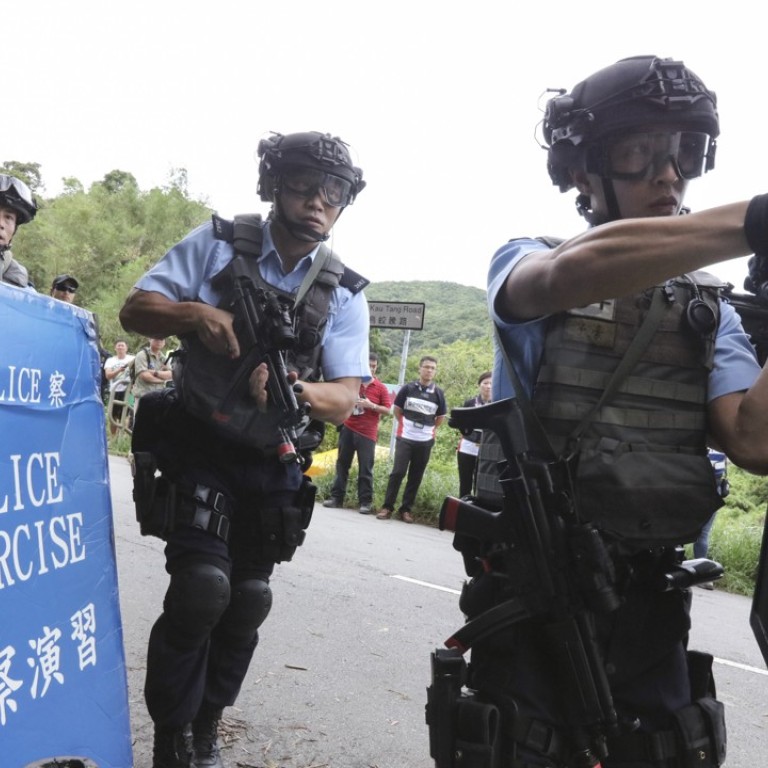 Hong Kong's cross-harbour security plan for Chinese state leaders during handover celebrations
A dozen fast pursuit crafts and about five marine police launches will escort a VIP vessel, along with aerial protection, on pre-planned sea routes
Hong Kong police will have contingency measures in place that include ferrying visiting state leaders across the harbour if land routes are blocked, with Chinese
President Xi Jinping
all but confirmed to attend celebrations for the
20th anniversary of the city's return
to Chinese sovereignty.
The city is expected to be placed under an unprecedented security blanket for visiting state leaders at the end of the month, given concerns about global terrorism threats. Sources also said backup plans would be implemented if the need arose.
The Tin Hau, a 19-year-old government catamaran for VIPs, would be on standby, along with a full security escort, according to sources.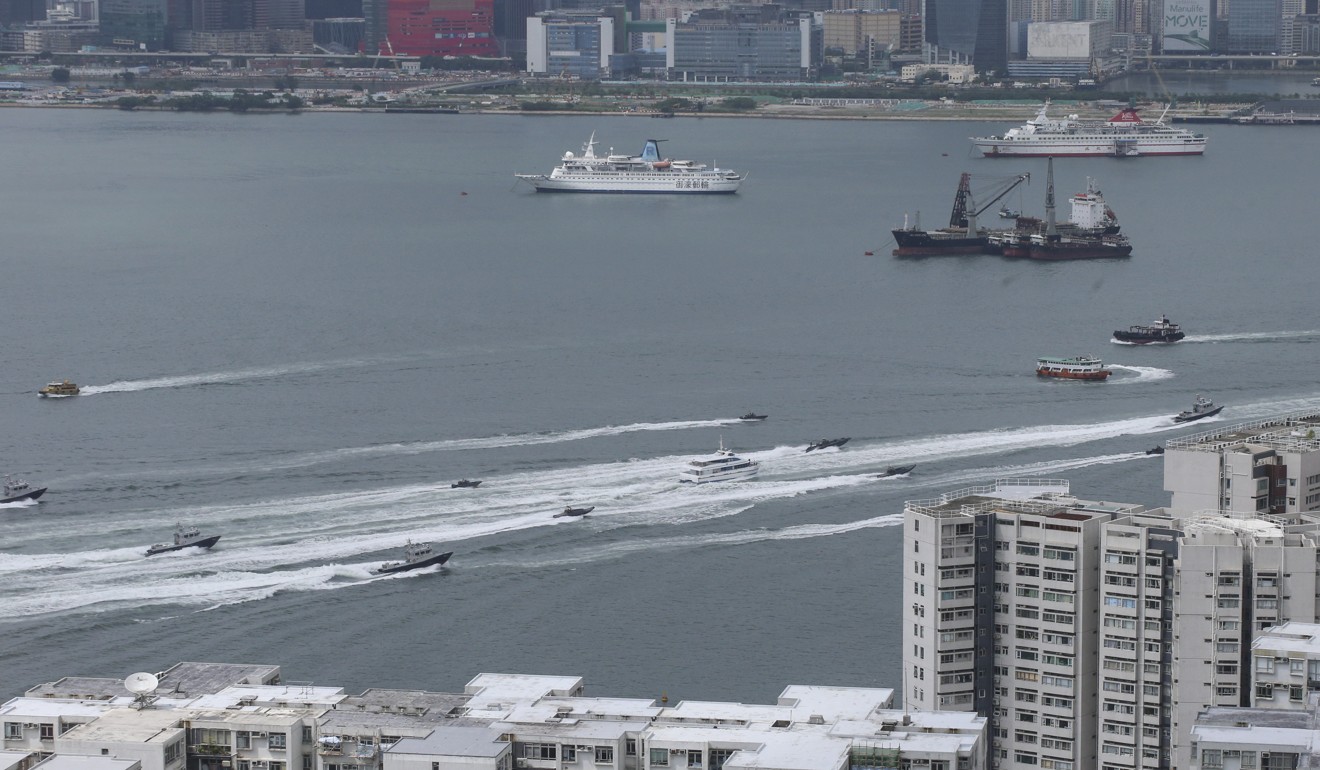 A dozen fast pursuit crafts and about five marine police launches would escort the VIP vessel, along with aerial protection, on pre-planned sea routes.
"The fallback plan will only be considered if the land routes are blocked," one government source with knowledge of the security arrangements said on Monday.
He said one of the designated sea routes was between a government pier at Hong Kong International Airport and the Wan Chai waterfront, where state leaders will stay at the Grand Hyatt Hotel.
Guests and government officials attending official ceremonies and functions might also be taken to the venues by sea and marine police would also offer escorts in case of any roads being blocked.
But the source stressed that up to now, such eventualities were not anticipated.
Another source said the Harbour Grand Hotel in Hung Hom would be a fallback for state leaders to stay in.
Xi is expected to be in Hong Kong for three days between June 29 and July 1 for the
handover celebrations
.
On June 30, he is likely to review the local garrison of the
People's Liberation Army
. Apart from attending the official banquet and functions, he is expected to visit an elderly home as well.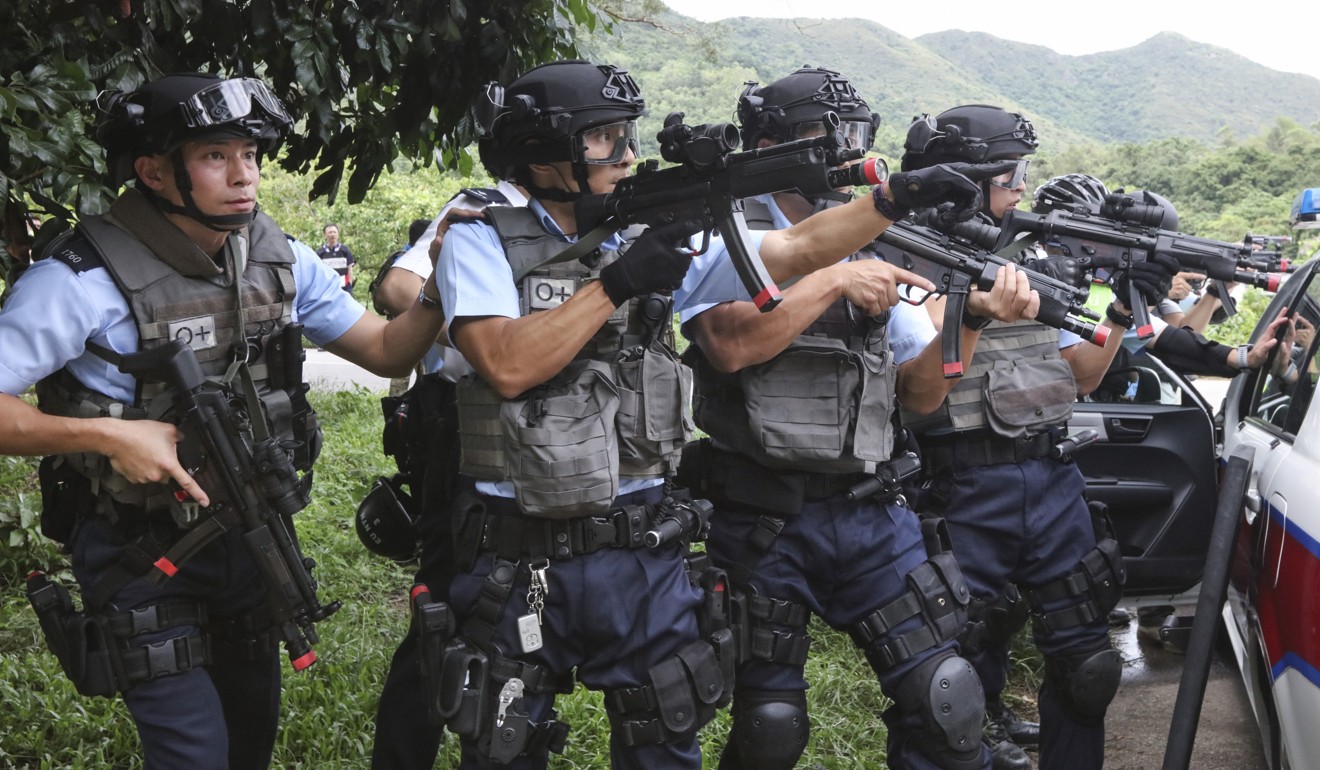 It is understood the city's force will hold a top management meeting tomorrow to discuss security arrangements and contingency plans.
On Monday, marine police carried out a security drill in Victoria Harbour, deploying the Tin Hau along with more than 10 police boats.
Separately, more than 100 police officers from the New Territories North district and the explosive ordnance disposal bureau mounted their regular anti-terror exercise in Wu Kau Tang Road in Plover Cove Country Park, Tai Po. The drill featured a simulated emergency involving an explosive device and an ambush.
More than a third of the 29,000-strong police force is expected to be deployed round the clock between June 29 and July 1.