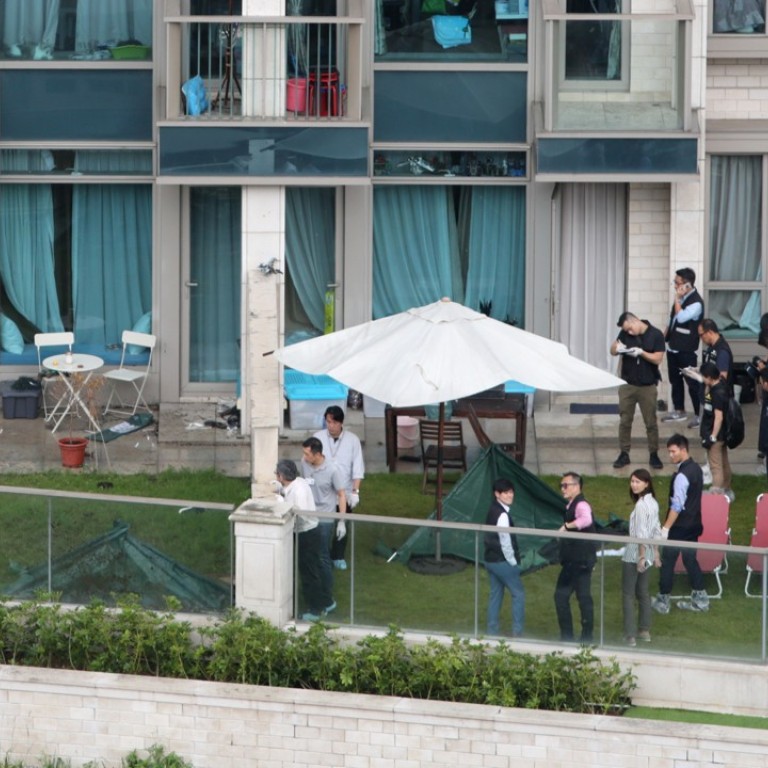 Couple found dead at luxury Hong Kong residence in suspected murder-suicide
Police found blood and signs of a fight in flat belonging to the man and woman
Police were investigating a suspected murder-suicide on Monday night after a woman was found dead next to her husband, both having fallen from their 28th-floor flat in a luxury apartment block. She had knife wounds in her neck, back and arms.
Officers found a pool of blood and damaged furniture in the living room of the couple's flat, and a trail of bloody footprints leading to the balcony from which they fell.
Fong Yin-ting, 29, and her husband Chow Wai-fai, 30, fell from the flat in The Coronation, Yau Ma Tei. A security guard found their bodies and called police just before 6.30am.
It is understood the couple were government employees who married two years ago. The husband had been accused of having extramarital affairs, and had moved out of the flat last week.
Police are also looking for a taxi driver who took Chow from Kowloon City to the luxury housing estate in Yau Ma Tei at about 4.30am. "Police would like to find out about Chow's mental state at the time," another police source said.
Police said Chow got back to the flat before 5am, when neighbours heard what sounded like a row inside the flat. The husband and wife were dead about 90 minutes later.
They fell onto the patios of fifth-floor flats. Chief Inspector Lam Chi-yuen of the Yau Tsim district crime squad said they were declared dead at the scene.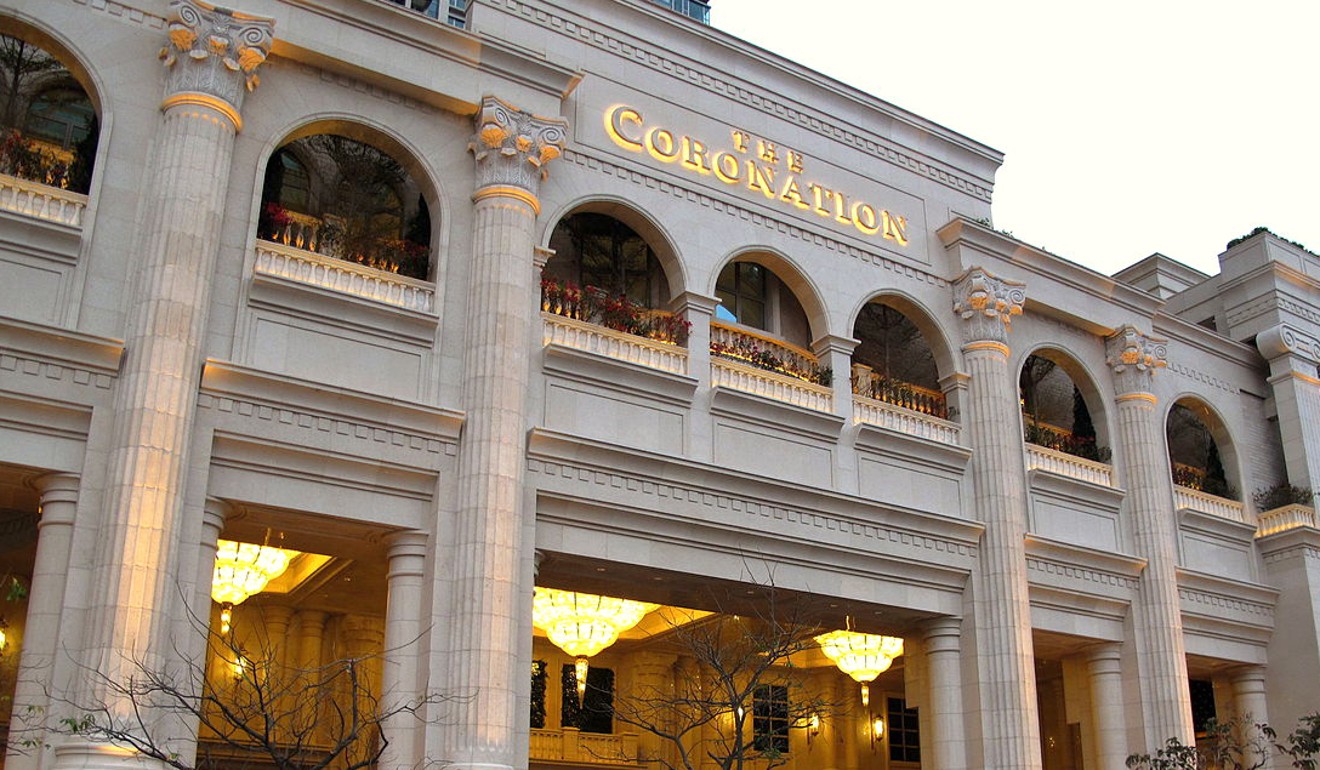 Police broke into the couple's flat, which was locked from inside, and found no one else inside.
"A pool of blood was found in the living room, where some furniture was moved and damaged, suggesting there was a fight," a police source said.
He said officers found knife wounds in the woman's neck, back and arms.
The source believed Fong was attacked and moved from the living room to the balcony where she was thrown from the building, before her husband jumped down.
Knives were found in the kitchen basin and police believed one of them, about 20cm long, had been used as a weapon. No suicide note was found at the scene.
"We don't rule out the possibility that knife wounds led to her death," Lam said. He said further tests were needed to establish the cause of her death.
Fong was an acting information officer at the Information Services Department and her husband was an acting senior foreman at the Food and Environmental Hygiene Department's cleansing section, according to a government source.
Police were treating the case as murder-suicide, and appealed for anyone with information to contact officers on 3661 9245.
This article appeared in the South China Morning Post print edition as: Murder-suicide probe at luxury estate