Drugs
Get more with myNEWS
A personalised news feed of stories that matter to you
Learn more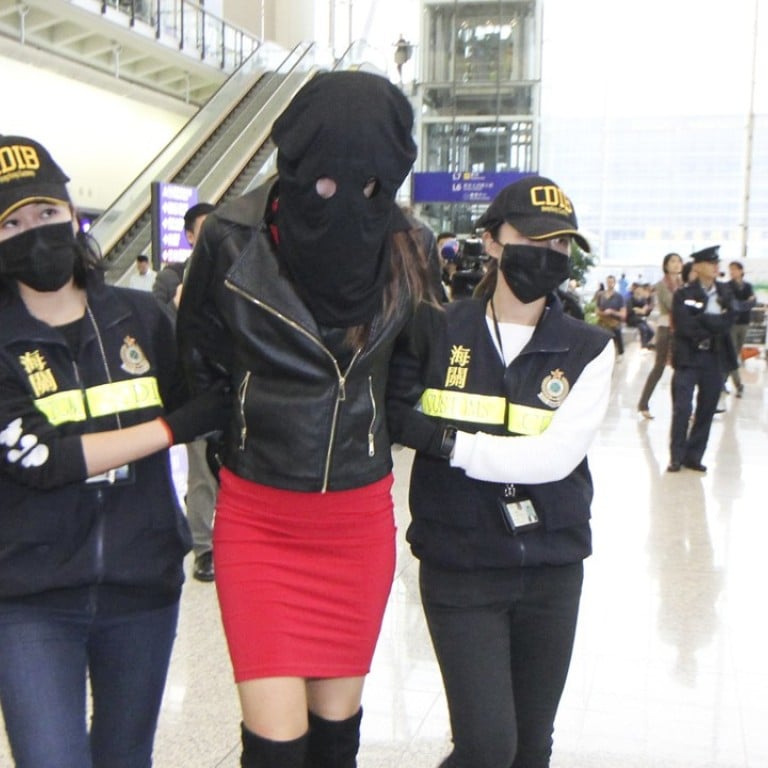 Greek model arrested at Hong Kong airport with cocaine worth HK$2.4 million
Young woman is the fourth to be arrested by customs officers with the drug in the space of a week
A 19-year-old Greek model was arrested at Hong Kong International Airport on Monday after cocaine with an estimated street value of HK$2.4 million was found in her rucksack.
The woman was the fourth female visitor arrested by airport customs officers for attempting to smuggle cocaine into the city in a week, according to Hong Kong Customs.
Customs officers picked up the other three women at the airport and seized more than HK$5 million worth of cocaine in three separate cases between Tuesday and Friday last week.
"We believe the [seized drugs] were for local consumption. It is possible drug dealers tried to stock up on illegal drugs ahead of festive season," a source with the knowledge of the investigation said.
He said customs officers were still investigating whether the four women were recruited by the same drug trafficking syndicate to smuggle cocaine into Hong Kong.
The latest seizure was made when the 19-year-old woman arrived from Ethiopia on Monday and was selected for a routine inspection at the airport.
Customs officers seized a 2.6kg pack of cocaine in a false compartment in the rucksack she was carrying.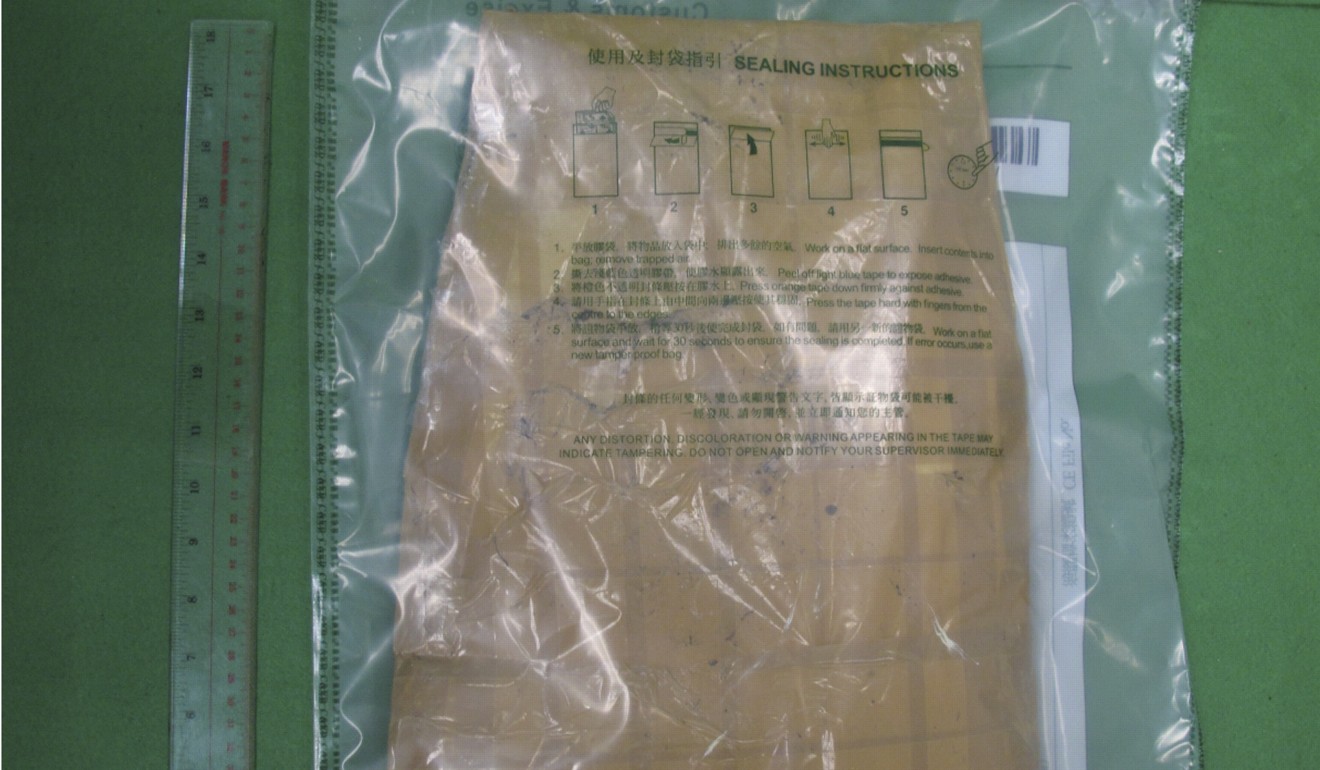 According to the Customs and Excise Department, the woman was charged with one count of trafficking in a dangerous drug and she would appear in West Kowloon Court on Wednesday.
In Hong Kong, the crime carries a maximum penalty of life imprisonment and a HK$5 million fine under the Dangerous Drugs Ordinance.
Last Friday, a woman, 52, arrived Peru via the Netherlands was arrested at the airport after she
was found to be carrying 2.5kg of cocaine
packed into 180 condoms inside her body. The consignment had an estimated street value of HK$2.3 million.
Officers said it was the biggest haul involving this trafficking method to be foiled by customs this year.
On the previous day,a woman, 24, arrived from Tanzania via Ethiopia was arrested at the airport after 2kg of cocaine worth HK$1.84 million was found in the false compartment of her luggage.
In a separate case on Tuesday last week, customs officers at the airport arrested a 48-year-old woman arrived from Tanzania via Ethiopia for carrying 1kg of cocaine in 70 packets inside her body.
The source said traffickers used different concealment methods and smuggling routes to avoid detection.
According to official statistics, local authorities seized more than 1 tonne of illegal drugs in total across the city in the first seven months of this year, down 7.7 per cent compared with the figure for the same period last year.
But ecstasy tablet seizures rose sharply to 2,643 in the first seven months of this year, from 93 for the same period last year.