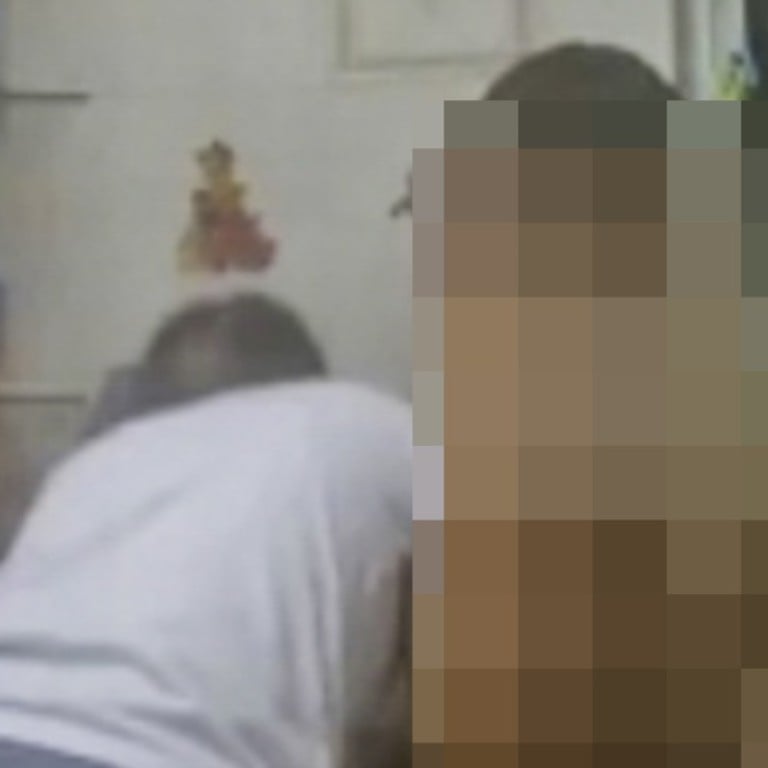 Hong Kong migrant worker group calls for more training after helper is arrested for video of children in shower
Worker, 28, from Indonesia reportedly enjoyed taking selfies and posting images and video clips
A migrant worker group has called for more training and better guidelines to help overseas domestic workers understand the cultural differences between their home countries and Hong Kong, after a helper was arrested for live streaming herself giving showers to three children.
The 28-year-old woman from Indonesia, who reportedly enjoyed taking selfies and posting images or video clips on social media, was said to have shown the naked children having their showers in a bathroom in a flat on Electric Road in North Point during a Facebook broadcast on Friday night.
The girl and two boys were aged about seven or eight.
A 17-minute video clip was later posted on the page, but it was removed on Monday.
One of the children was seen in the video asking whether the helper was taking a video and telling her not to, but the helper denied it.
A police spokesman said a woman made a report on Monday afternoon saying a domestic worker had published a clip online of her sons and daughter in the shower.
The helper was later arrested by an Eastern District investigation team for publishing child pornography.
Asian Migrants' Coordinating Body spokeswoman Eni Lestari said the case might have involved issues of cultural differences, and that the government had the responsibility to provide guidelines for domestic helpers on culturally unaccepted behaviour.
Hong Kong Employment Agencies Association chairman Cheung Kit-man said the domestic helper might not have been aware that her act could have broken the law.
He said helpers would usually be trained for months by the employment agent before starting work. They would be told what not to do in a household, including taking videos or images of children.
Cheung said he believed this was an isolated case.
Privacy Commissioner Stephen Wong Kai-yi said he would not comment on individual cases. He said that generally speaking, it might constitute an intrusion of privacy if a video was taken of someone in a private area or in places where people expect to have privacy, such as bathrooms.
Under the Prevention of Child Pornography Ordinance, anyone who publishes child pornography can face a maximum sentence of eight years and a maximum fine of HK$2 million.
This article appeared in the South China Morning Post print edition as: helpers 'need better cultural guidelines'