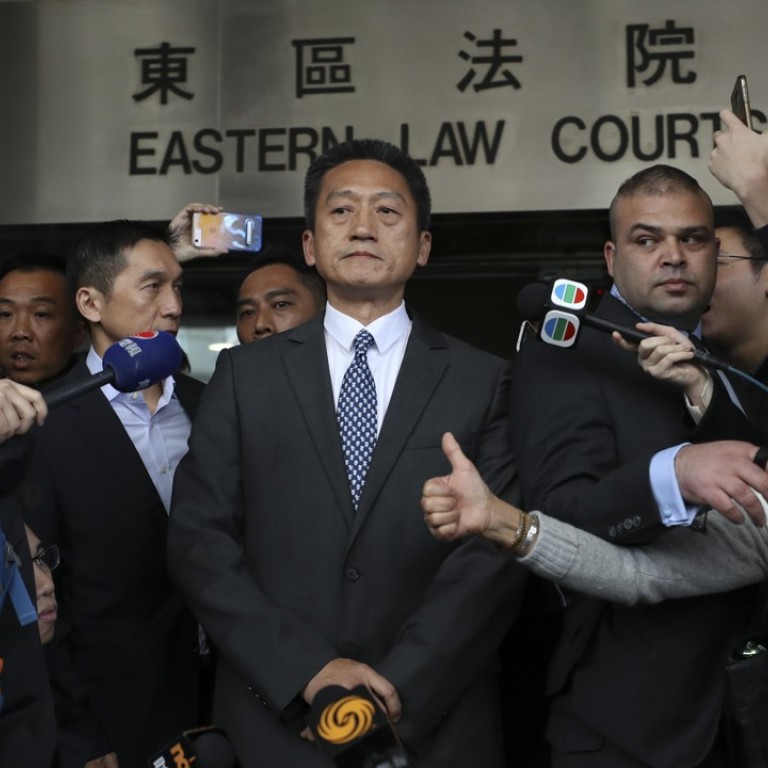 Retired senior policeman jailed three months for hitting Occupy protest bystander with baton
Frankly Chu, 58, released on HK$50,000 bail pending appeal against both conviction and sentencing
A retired senior police officer was jailed for three months on Wednesday for hitting a bystander with a baton during Hong Kong's
Occupy protests in 2014
but the court immediately released him on bail pending his appeal.
Frankly Chu, 58, appeared downcast as Principal Magistrate Bina Chainrai announced that the former superintendent's "culpability was too serious for community service" or a suspended sentence.
"A deterrent sentence is necessary so that other officers will not be tempted to follow a similar line, and public confidence can be restored," she told a full house at Eastern Court.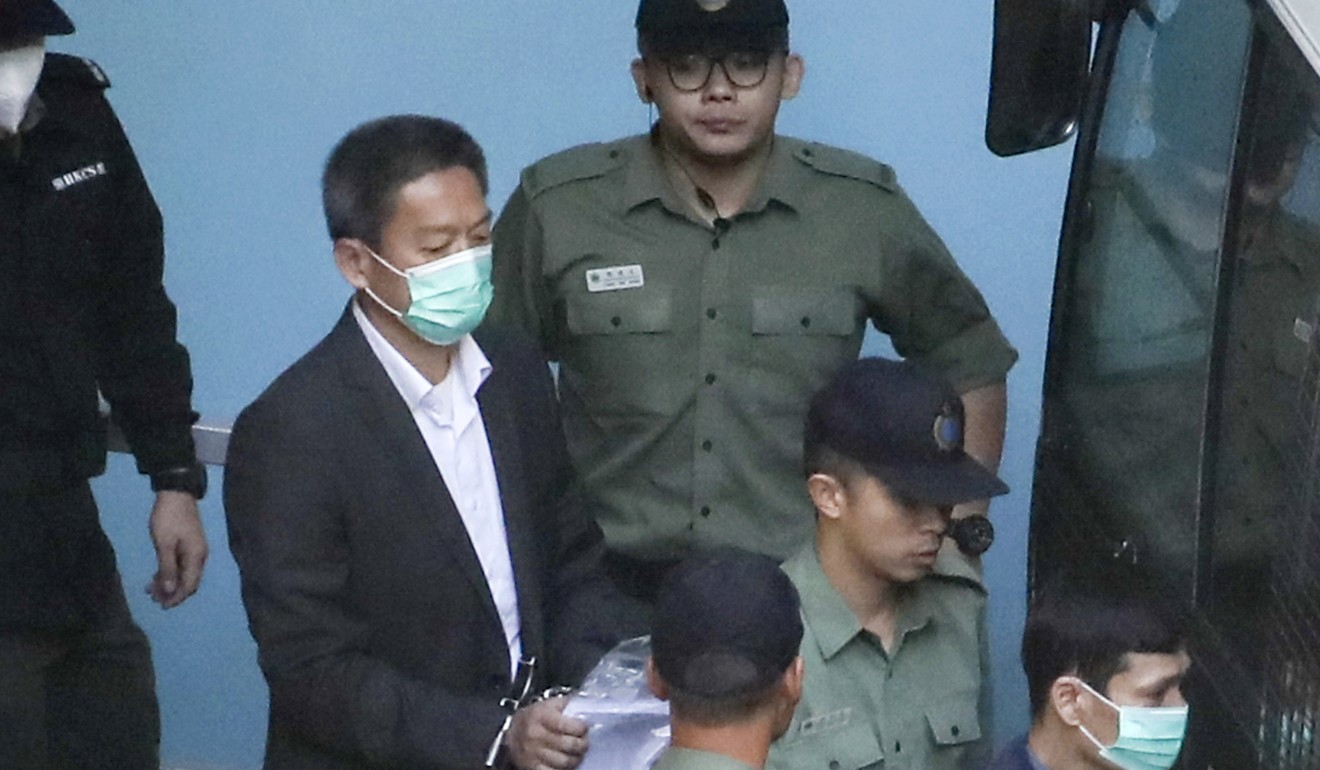 The magistrate initially handed out a four-month jail term for an offence punishable by three years, but reduced it by a month to account for Chu's clean record, the stress that he had suffered, the length of time that had passed and his unlikeliness to reoffend.
Chu, who had been remanded in custody since December 18, when he was convicted of assault occasioning bodily harm, was subsequently released on HK$50,000 bail on Wednesday. Defence counsel Peter Pannu indicated that his client would appeal against both his conviction and sentence.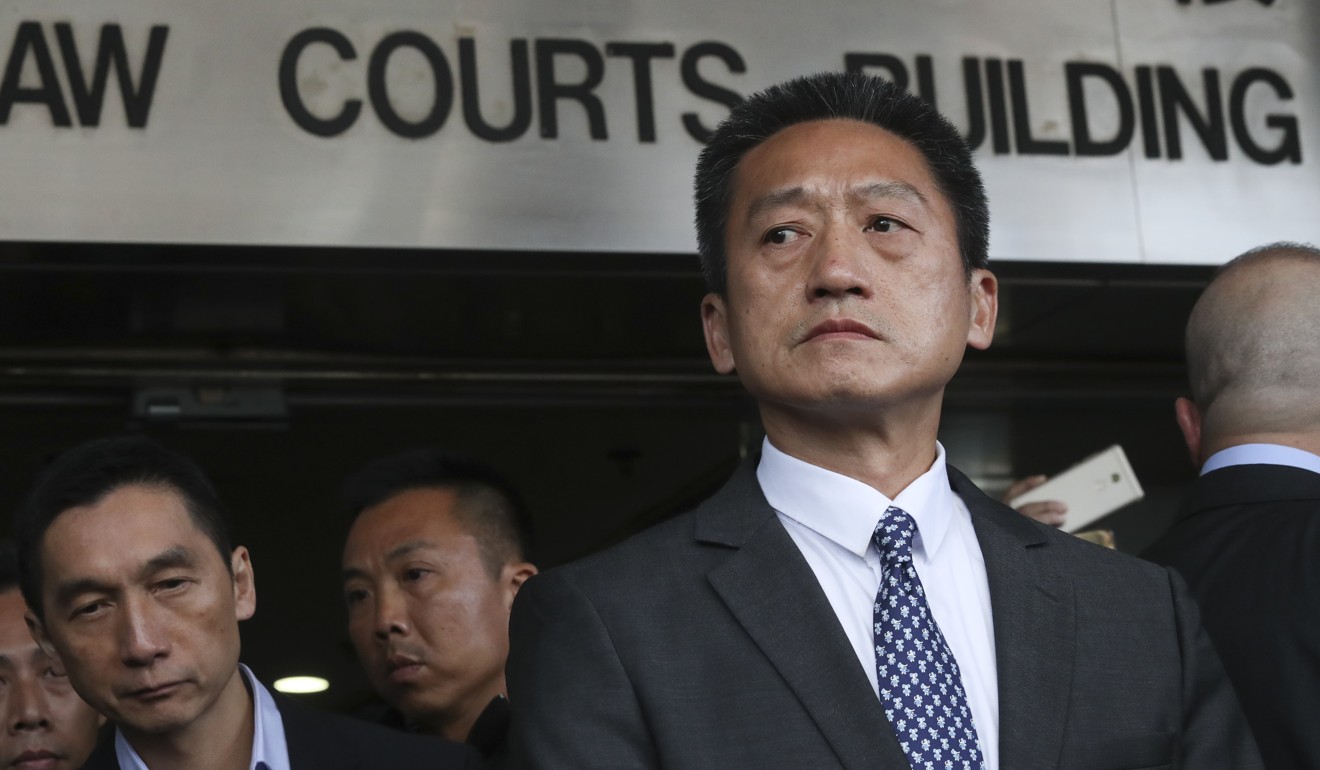 The retired superintendent is required to live at his address and report to a police station once a week.
The ruling marked the second time a court jailed officers for using excessive force while policing the 79-day Occupy protests. In February last year, seven police officers were sentenced to two years' imprisonment for
punching and kicking an activist
who had earlier poured liquid on their colleagues. All seven men are out on bail pending their appeals.
The court heard during Chu's trial that he had swung his baton at Osman Cheng Chung-hang, hitting him in the neck as he was passing by a protest area in Mong Kok on November 6, 2014. The officer claimed Cheng had displayed aggressive behaviour towards his colleague, but Cheng testified that he was only turning his head to tell officers he was a bystander.
Cheng, 28, said on Wednesday that the length of the prison term did not matter to him.
"What matters is the conviction, which tells the public that it is wrong for police to do this," he said. "Police have a duty to protect the public."
The jail term drew fire from more than 100 of Chu's supporters who chanted "support Chu King-wai", "injustice" and "society will not be at peace" outside court. Others held placards demanding that Secretary for Justice Rimsky Yuen Kwok-keung step down.
A woman with a megaphone shouted: "Dismiss all foreign judges, we want Chinese ones. This is outrageous."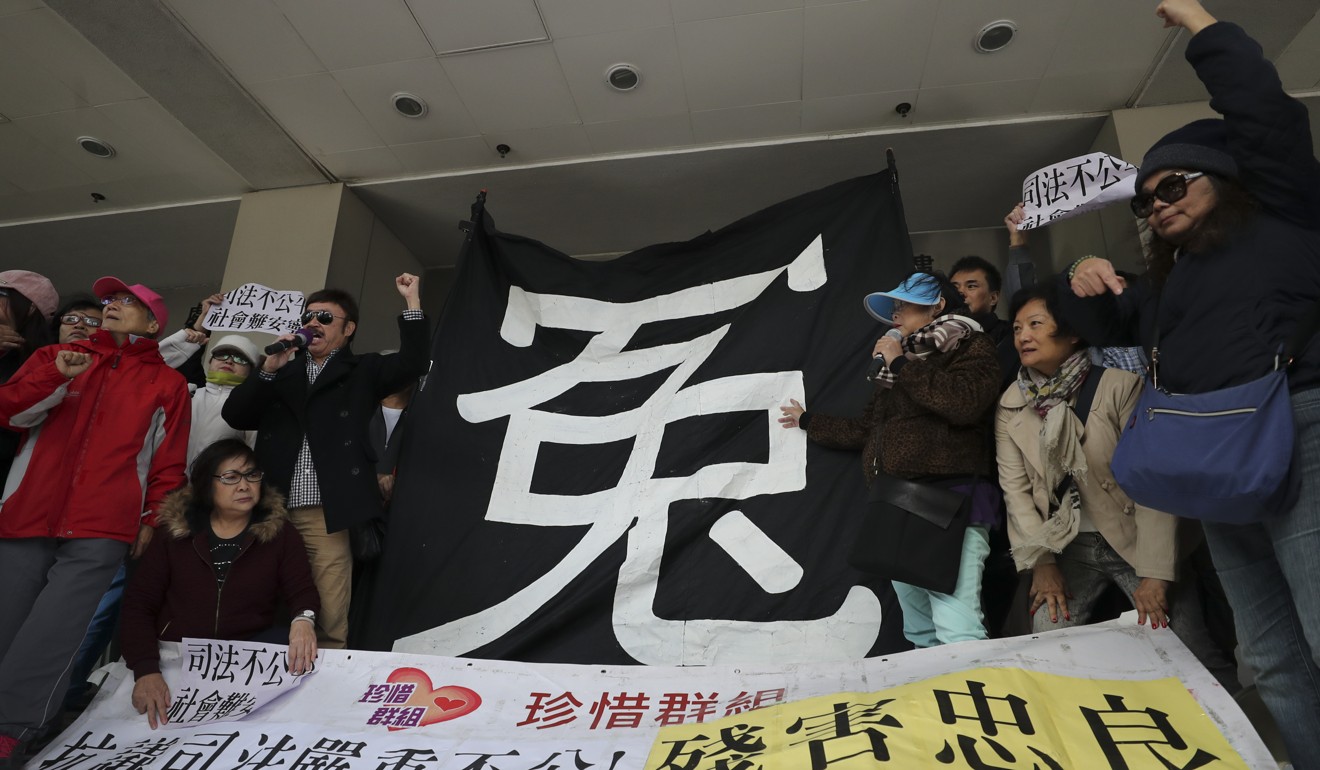 The attack on the magistrate's non-Chinese ethnicity echoed the ire directed at
District Court Judge David Dufton
, who was called a "yellow dog judge" – referencing the symbolic colour of the Occupy movement – by supporters of the seven officers when they were jailed last February. The judiciary later
referred the matter
to the Department of Justice for a follow up.
Responding to Wednesday's verbal attacks on Chainrai, the judiciary said in a statement that it would look into the matter to see if further action was required.
Chainrai was born in India but educated in Hong Kong before she was called to the bar in 1982 and appointed as a permanent magistrate in 1990.
Meanwhile three police officer groups expressed disappointment with Chu's sentence. The Junior Police Officers' Association said it would ask top brass to address their concerns over the legal use of force while on duty.
"The association believes the judgment will have a great effect on frontline police officers enforcing the law and gravely impact officers' morale ... but [we urge] all members to perform their duties in accordance with legal procedures and stand fast to their posts to maintain law and order," chairman Joe Chan Cho-kwong said in a statement.
A police spokesman declined to comment on the ruling as legal proceedings were still under way, but he said the force would conduct a study to address officers' concerns, while a dedicated working group would also further review relevant guidelines.
"As for the welfare benefits of retired colleagues, the police force will proactively offer assistance," the spokesman said.
Pro-establishment lawmaker and former security minister Regina Ip Lau Suk-yee said while she felt saddened by the news, she found the judgment "reasonable", considering the magistrate had slashed Chu's jail term by a month.
The Post has learned that Chu will argue in his appeal that his conviction was "unsafe" and his sentence "manifestly excessive" as the magistrate failed to apply the appropriate legal test and fully consider Chu's state of mind when he used the baton.
Chu is also expected to argue that he did not receive a fair trial when the magistrate failed to address whether his actions were protected by an immunity clause in the Public Order Ordinance. The clause stipulates that any person who uses force necessary for any purpose in accordance with the ordinance shall not be liable in criminal proceedings, even if such use of force kills a person.
Forty letters were submitted in Chu's mitigation, including from two former police commissioners and four lawmakers.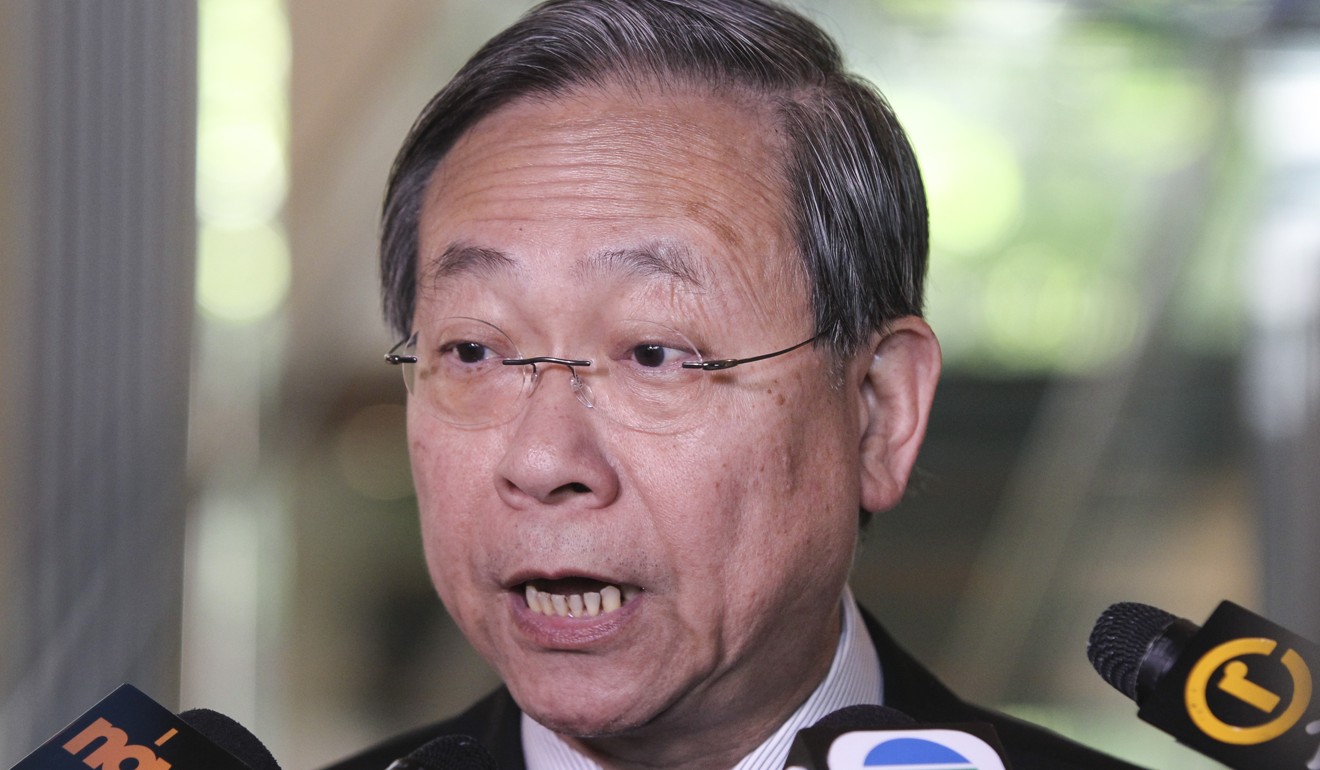 On Tuesday, former secretary for security Lai Tung-kwok also offered his support in a video posted on district councillor and Federation of Trade Unions member Bill Tang Ka-piu's Facebook page.
"Chu has served the Hong Kong Police Force for a long time and faced the law very calmly today," he said. "I hope the hearts of Chu Sir's family and friends are joined together to cheer for him."
Defence counsel Pannu also argued in mitigation that his client "genuinely and honestly believed he was upholding the rule of law" and had "served the community very diligently".
"To wrap up his career in this fashion is a very, very sad day for him," the lawyer said.
This article appeared in the South China Morning Post print edition as: ex-officer gets 3 months for occupy rally assault