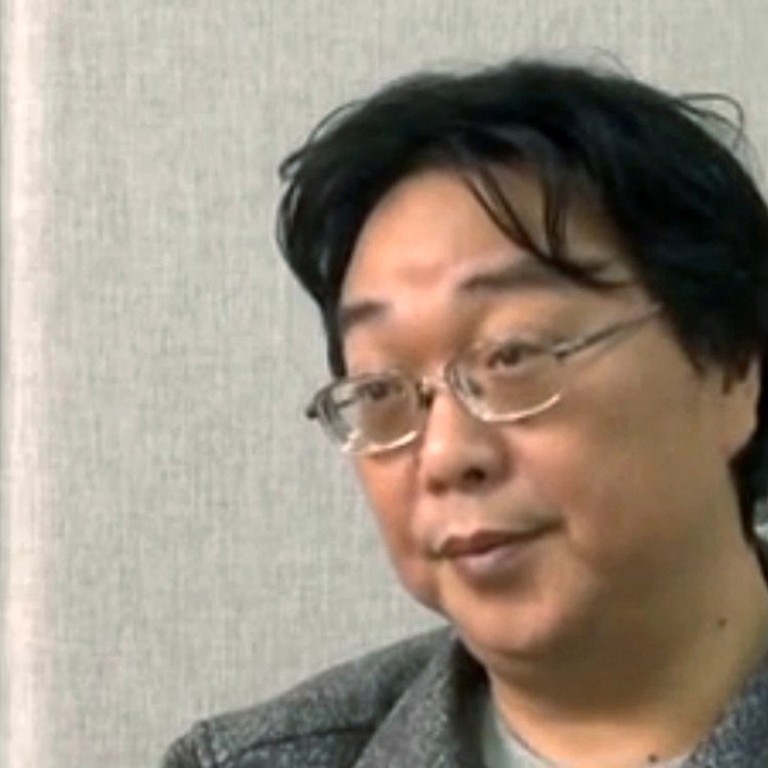 Hong Kong bookseller Gui Minhai 'snatched' by mainland Chinese authorities from train to Beijing
Daughter says he was visiting Sweden's embassy for a medical exam
Hong Kong-based publisher Gui Minhai, one of the Causeway Bay booksellers whose disappearance two years ago caused an international storm, was snatched again by mainland Chinese authorities from a train heading for Beijing over the weekend, his daughter reported on Monday.
Angela Gui told the Post that her father, accompanied by two Swedish diplomats, was travelling from Ningbo city in Zhejiang province on Saturday when around 10 police officers in plain clothes boarded their train near the capital and grabbed him.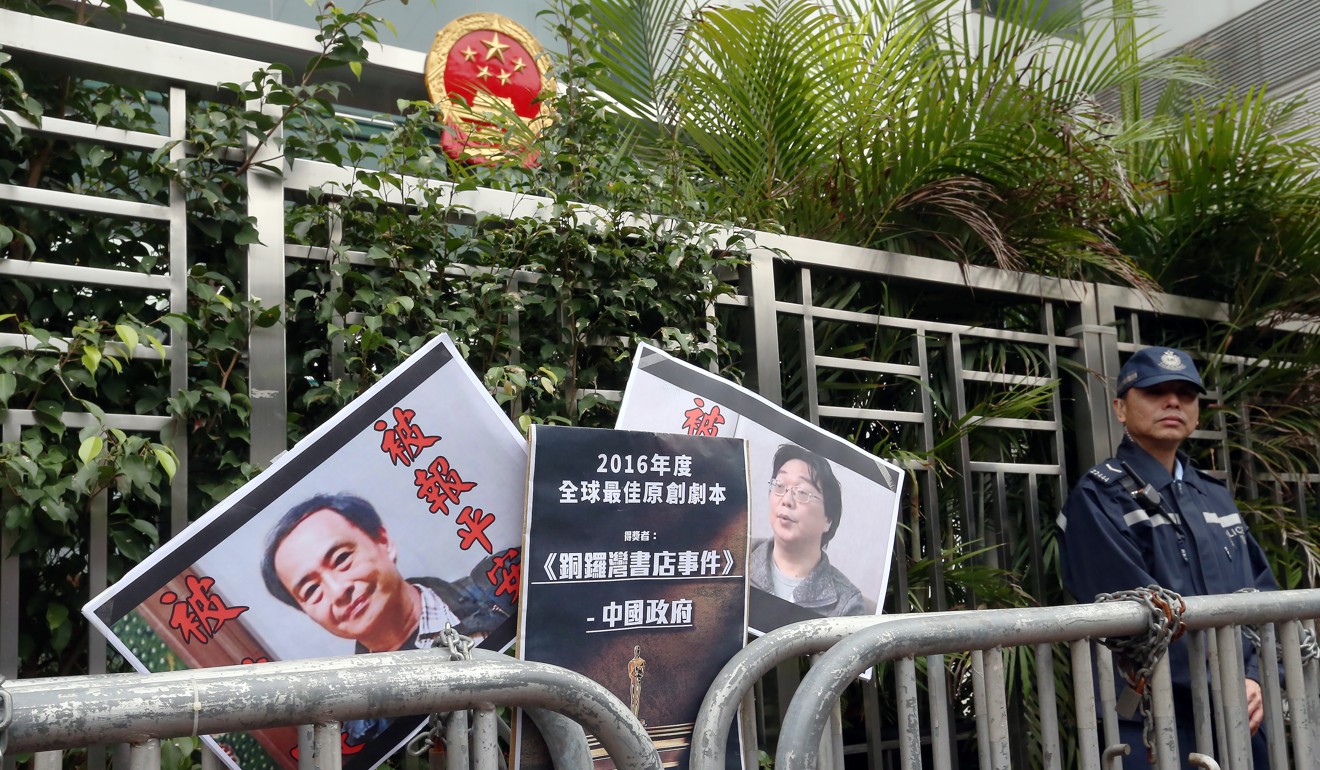 She did not go into details, but confirmed a New York Times report saying her father, a naturalised Swedish national, was visiting Sweden's embassy in Beijing for a medical examination.
In a statement to the Post, Sweden's foreign ministry quoted its minister, Margot Wallström, as saying: "The Swedish government has detailed knowledge of what has happened and I have summoned China's ambassador. I have also been promised information about Mr. Gui's situation."
The minister added: "The situation has worsened since Saturday morning and the Ministry for Foreign Affairs has been working around the clock on this matter ever since."
Bei Ling, Gui's long-time friend, told the Post separately that Gui had been allowed to contact his friends in mainland China regularly.
"He has told his friends that he has applied for a new Swedish passport at Sweden's consulate in Shanghai," Bei said. "While [Gui] did not tell his friends clearly if the Chinese authorities have allowed him to get the passport and leave China, his friends are under the impression that the authorities finally do not object to his leaving."
Dissident poet Bei, co-founder of the Independent Chinese PEN Centre, said he had not spoken to Gui personally but to people who had talked to his old friend.
Bei believed that Gui, who was born in China, was visiting the Swedish embassy to complete his application for a new passport. He suspected the bookseller was taken away because authorities had not been clearly informed of his Beijing visit.
"I still believe that he will be allowed to leave China some day," Bei added.
Gui was one of five booksellers who ran afoul of mainland authorities over their Hong Kong publications banned across the border for featuring political gossip about the Chinese leadership.
They went missing in 2015, sparking concerns that they had been kidnapped by mainland agents, and later resurfaced in custody across the border. They were all shown on state media saying they were in mainland China voluntarily.
"I just know that things have taken a very drastic turn for the worse," the Times quoted Angela as saying. "This group of about 10 men in plain clothes just came in and grabbed him from the train and took him away."
Gui was reportedly seeking a medical examination after showing symptoms of amyotrophic lateral sclerosis, which attacks the brain and spinal cord.
China's ministry of public security did not reply to faxed questions. The Ningbo public security bureau declined to comment when contacted by phone.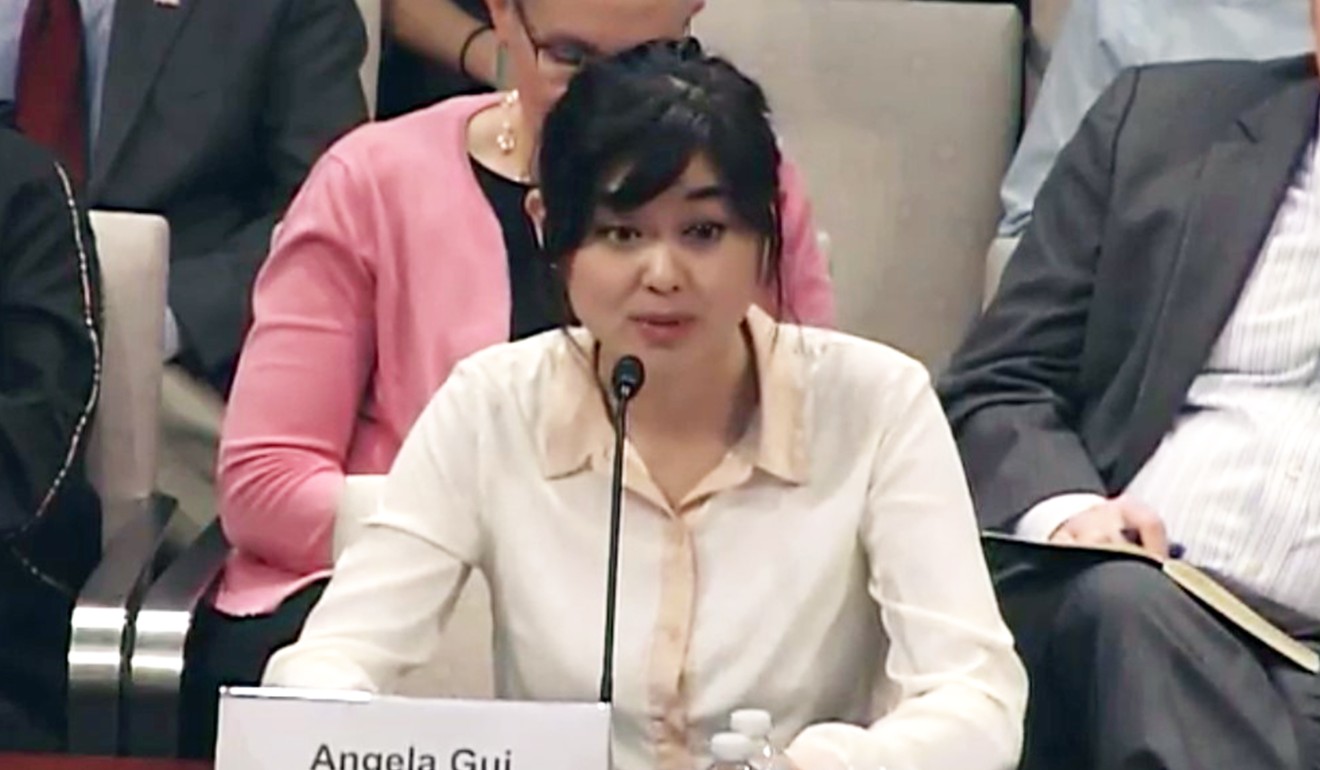 Publishing colleague Lam Wing-kee could not confirm Gui's latest detention and was not aware of his medical problems. But he speculated that Gui must have been under surveillance in Ningbo, where he was allowed to move around freely and where Lam himself was detained for eight months.
Gui was reunited with his family in Ningbo in October following his release from custody. China's foreign ministry said at the time that Gui had been released from detention over a "traffic offence", having "completely served the sentence". This referred to Gui's earlier confession on state television that he had surrendered to mainland authorities for a death he caused while drink-driving in 2003.
The ministry at that time made no mention of the earlier accusation that Gui had run an "illegal business" since October 2014, delivering about 4,000 banned books across the border to 380 customers.
Additional reporting by Danny Mok
This article appeared in the South China Morning Post print edition as: Publisher 'detained again' on mainland