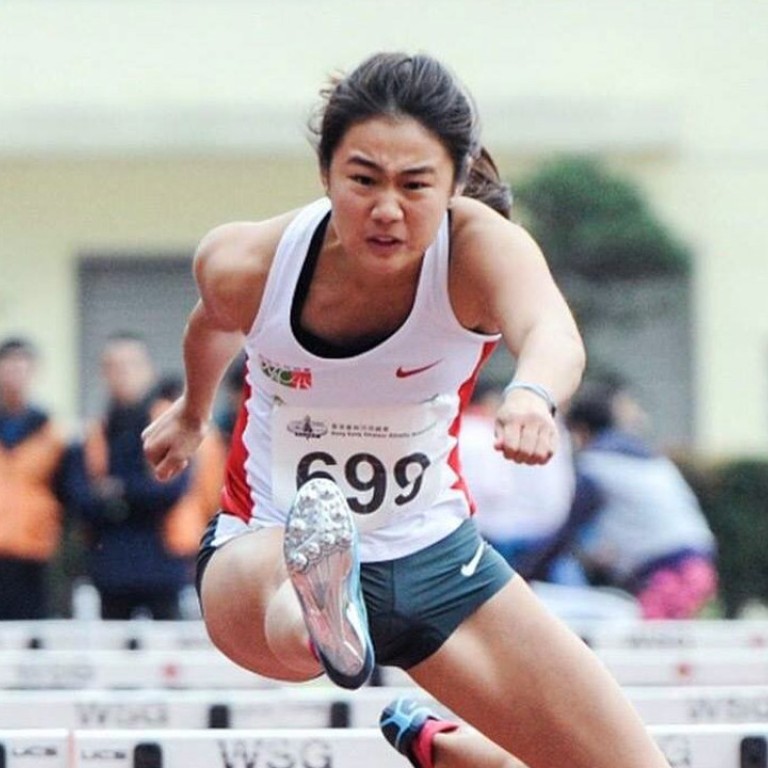 Hong Kong hurdler Vera Lui's former coach arrested for indecent assault
Man accused of sexually assaulting champion athlete was picked up by officers at Hong Kong International Airport
The former coach of champion Hong Kong hurdler Vera Lui Lai-yiu – who she claimed sexually assaulted her 10 years ago – was arrested for indecent assault.
The 76-year-old was later released on bail but must report back to authorities next month, a police spokesman said.
A police source said he was arrested at
Hong Kong International Airport
on Lantau Island on Sunday when he returned from a trip. The arrest was made after crime squad officers interviewed the hurdler regarding the alleged incident.
Complaining of feeling sick, the suspect was taken to hospital for an examination after his arrest.
Detectives from Kowloon City district crime squad were handling the case.
Lui, dubbed the "queen of hurdles", claimed on her Facebook page on her 23rd birthday in November that she was sexually assaulted by a coach 10 years ago.
Lui recalled that when she was 13 or 14 her former coach touched her inappropriately during a massage.
The post was accompanied by a photo of her holding a card on which "#MeToo" was written, with her initials "LLY", in support of the hashtag campaign against sexual harassment.
According to her post, Lui met the coach through extracurricular activities and went to his home because he wanted to massage her muscles. She said he pressed the back of her thighs then suggested she take off her jeans.
"I was just a secondary school pupil. I trusted him as a respectable coach," Lui wrote. "I never thought he would do anything despicable."
Lui said she wanted to raise public awareness of sexual assault against children, to encourage victims to speak up, and to let the public understand it was not a shameful or taboo subject.
Lui's current coach Tang Hon-sing said on Monday that Lui had been very brave and had done whatever she could, including taking the case to police.
Tang said Lui had been in training for coming games and she appeared to be emotionally and physically normal.
Lui is a member of Hong Kong's track and field youth team. In September, she won the city's first gold medal at the 2017 Asian Indoor Games in the women's 60-metre hurdles.
The arrested coach was suspended by two of his employers after they learned of the case.
This article appeared in the South China Morning Post print edition as: Lui's former coach arrested over assault claim