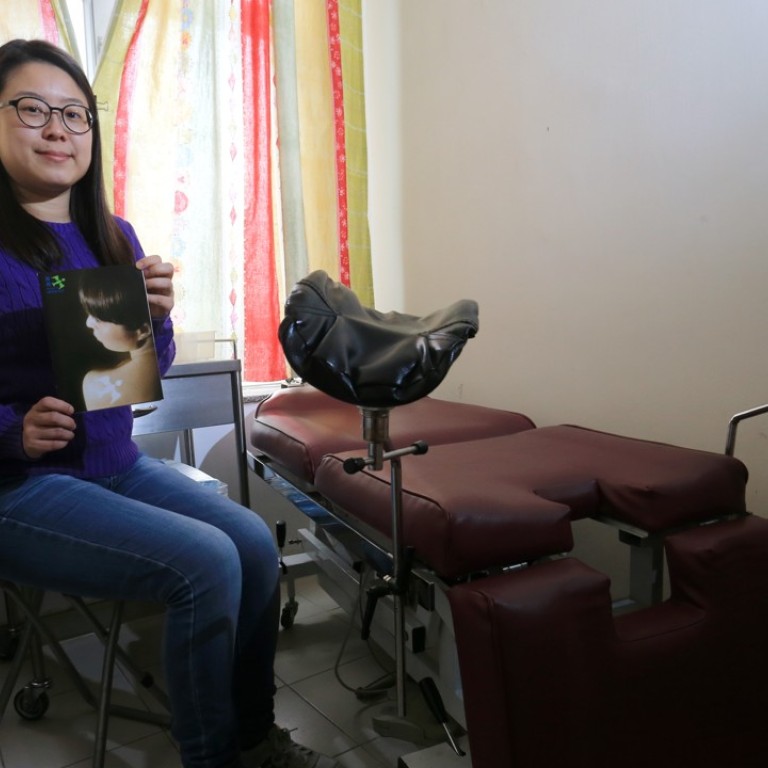 Laws to protect sex workers leave them vulnerable to robbery and violence instead, Hong Kong NGOs say
Legislation that bans hiring of bodyguards, helpers and cleaners means women in sex trade must face dangerous situations alone
Last week, police officers raided an unassuming multi-storey block in Mong Kok,
arresting nearly 100 suspected sex workers
operating "one-woman brothels" managed by triad syndicates, which rented out the rooms to female migrants. 


While prostitution is a legal grey area in Hong Kong and has long been a distinctive part of the city's nightlife, the laws that were supposed to protect several thousands of sex workers have actually left them more vulnerable to abuse, sexual violence and robbery, according to a local NGO.
"Since the current law prohibits them from hiring a bodyguard or someone like a helper or cleaner, they must face any dangerous situations alone," said Cherry Chui of Action for Reach Out (AFRO), the first non-profit organisation established locally in support of sex workers' rights. 
The law bans anyone from running a brothel with more than one person, living off the wages of a sex worker or soliciting clients on the street.
The restrictions effectively leave sex workers forced to work alone in one-woman brothels more powerless and vulnerable, especially those who are migrants and do not possess a Hong Kong identity card.
Most of them come from mainland China, closely followed by the Philippines and Thailand.
After being arrested, these women are usually sentenced to one or two months in prison for breaching the conditions of their stay before being deported to their home countries, according to Ping from Zi Teng, a sex worker advocacy group based in Kowloon.   
Being robbed is another major concern for sex workers in one-woman brothels, Chui said, especially during the run-up to the Lunar New Year.
Criminals know that a large amount of cash is often kept in the rooms, and the lack of bodyguards or adequate legal protection makes sex workers particularly vulnerable targets. 
"Some girls actually expect robberies once or twice a month and accept it as one of the risks of their job – they think they can't do anything about it," Chui said. 
The women were also often the subject of verbal intimidation and coercion by patrolling officers, both Chui and Ping said.
Part of the victims' reluctance to report robbery or other forms of violence stems from the deep-rooted cultural stigma surrounding sex work in Hong Kong. Common local stereotypes of sex workers paint them as lower-class, uneducated and often divorced. 
"There are sex workers from all walks of life, so it's dangerous to think that," Chui said. "But I believe the most incorrect stereotype is that they are lazy and want easy cash. They face so many different challenges, so the job is never easy and very dangerous as well."
Ping agreed that sex workers entered the profession for a wide variety of reasons. Many of those who used Zi Teng's services were supporting families with their wages and appreciated how sex work let them spend more time with their children, she said. 
Despite this, sex workers remain an underclass in Hong Kong society.
"To us, it seems that the Hong Kong government views sex workers as some dust that they want to sweep under the carpet. They don't want to do anything to change, but they also don't mean to eliminate this social group," said Ping, who has volunteered at Zi Teng for several years.
Ultimately, what would improve the circumstances of Hong Kong's sex workers across the board is the recognition of sex work as a legitimate occupation, according to both Chui and Ping, who support its decriminalisation.  
Chui said: "We just want more respect for them in society. To remove more stigma, so more sex workers are willing to come out and report a case when something happens."