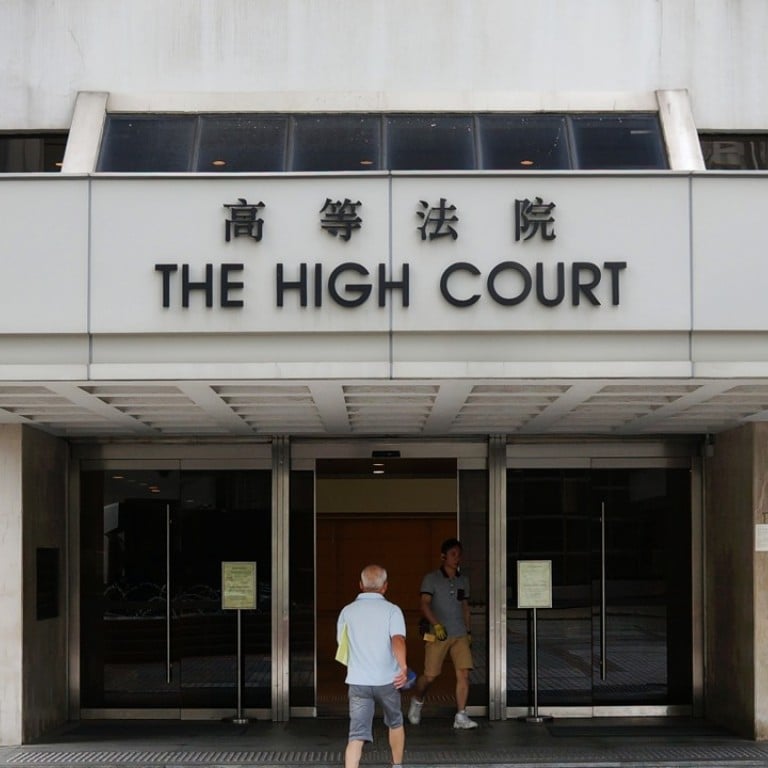 Hong Kong father awaits sentencing after trying to force children to drink rat poison in drunken rage
Wife and children submit letters to court calling man a loving husband and father but judges says jail time will not be spared
A Hong Kong father who demanded his young children drink rat poison, then picked up his 8-year-old daughter by the throat after she refused, pleaded guilty on Wednesday to child abuse.
Despite the disturbing account of violence heard at the High Court the man, 35, was supported by his family – including the children he abused.
Mitigation letters from his wife, son, 6, and daughter praised CSK – as the man was known in court to protect the children's identities – as a loving husband and father. The court heard he had suffered a breakdown because of financial pressure after he left his job as a clerk at a funeral home. He became a salesman, hoping to earn more from commissions, but did not.
But Justice Maggie Poon Man-kay doubted that portrayal, asking why a good father would harm his children. Poon said CSK would be sent to jail for his crime and it was only a question of how long the sentence would be. She said she would sentence him on March 7 and ordered pre-sentencing reports to study his mental state and background.
The abuse took place on February 6 last year at family's village house in Tuen Mun, according to the allegations prosecutors submitted to the court.
CSK's sister saw him in the living room, having returned home drunk, holding "a glass full of a blue and green mixture". The sister was there to help look after the children.
"He shouted loudly and demanded [the two children] die with him by drinking the mixture of rodenticide before he killed himself," according to the allegations written by senior public prosecutor Andrew Cheng Chi-hang.
"He then grabbed hold of [the daughter's] left hand and placed the glass near her mouth."
The children's aunt snatched the glass and poured the liquid into the toilet, before she heard her brother threaten to strangle the daughter.
The daughter, who felt dizzy and out of breath, recalled she was lifted off the floor as her father choked her.
The aunt called police then locked herself and the daughter in the bedroom as they waited for help to arrive. Meanwhile, the father continued to threaten to kill the girl as he kicked the bedroom door.
The police arrested the father after they found redness on both sides of the girl's neck and chest. They also found an empty box of rat poison in the living room.
This article appeared in the South China Morning Post print edition as: Dad tried to make kids drink rat poison