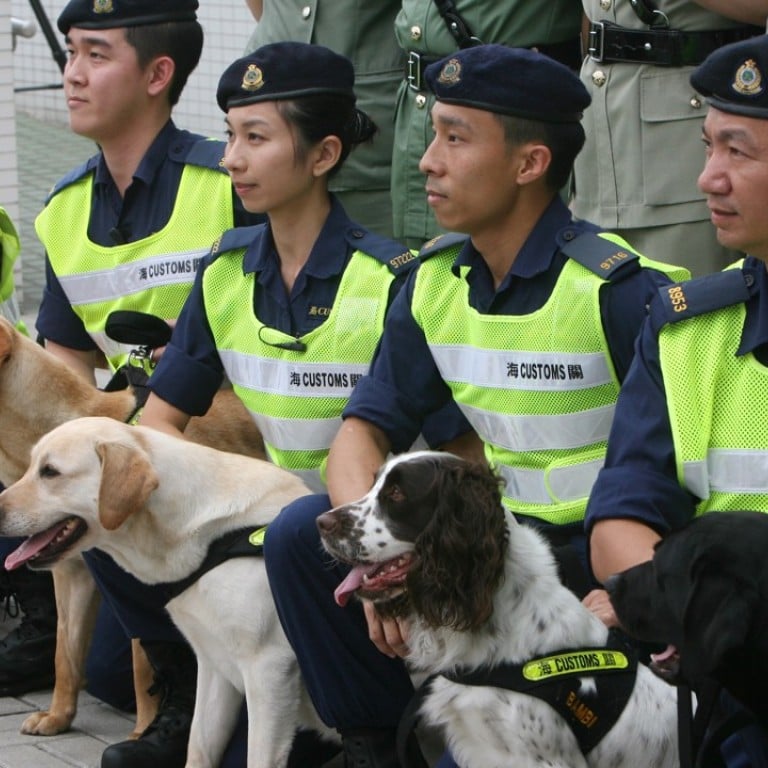 Hong Kong enlists cash-catching dogs in battle against dirty money
Law requiring arrivals to declare stashes of money worth more than HK$120,000 to come in second half of the year at the earliest
Hong Kong is set to crack down on dirty money brought into the city by air, land or sea, enlisting its first ever squad of sniffer dogs specially trained to nose out undeclared bundles of notes.
The canine cash catchers will work at the city's airport and other major border crossings, where incoming passengers will soon be legally obliged to declare amounts exceeding HK$120,000 (US$15,300).
The new law will come into effect in the second half of this year at the earliest. It was gazetted and passed by the Legislative Council last year, and aims to prevent criminal proceeds or terrorist funds from entering the city.
Currently there is no limit on the amount of hard currency travellers can bring in.
Hermes Tang Yi-hoi, commissioner of the Customs and Excise Department, revealed on Wednesday that the authority was setting up the dedicated team of sniffer dogs and a computer system to cope with the new regime.
He said a team of officers had travelled to Britain to learn from their counterparts who already use a similar set-up.
"The cash detective dogs, together with the dog handlers, will undergo a 10-week training before returning to Hong Kong," Tang said.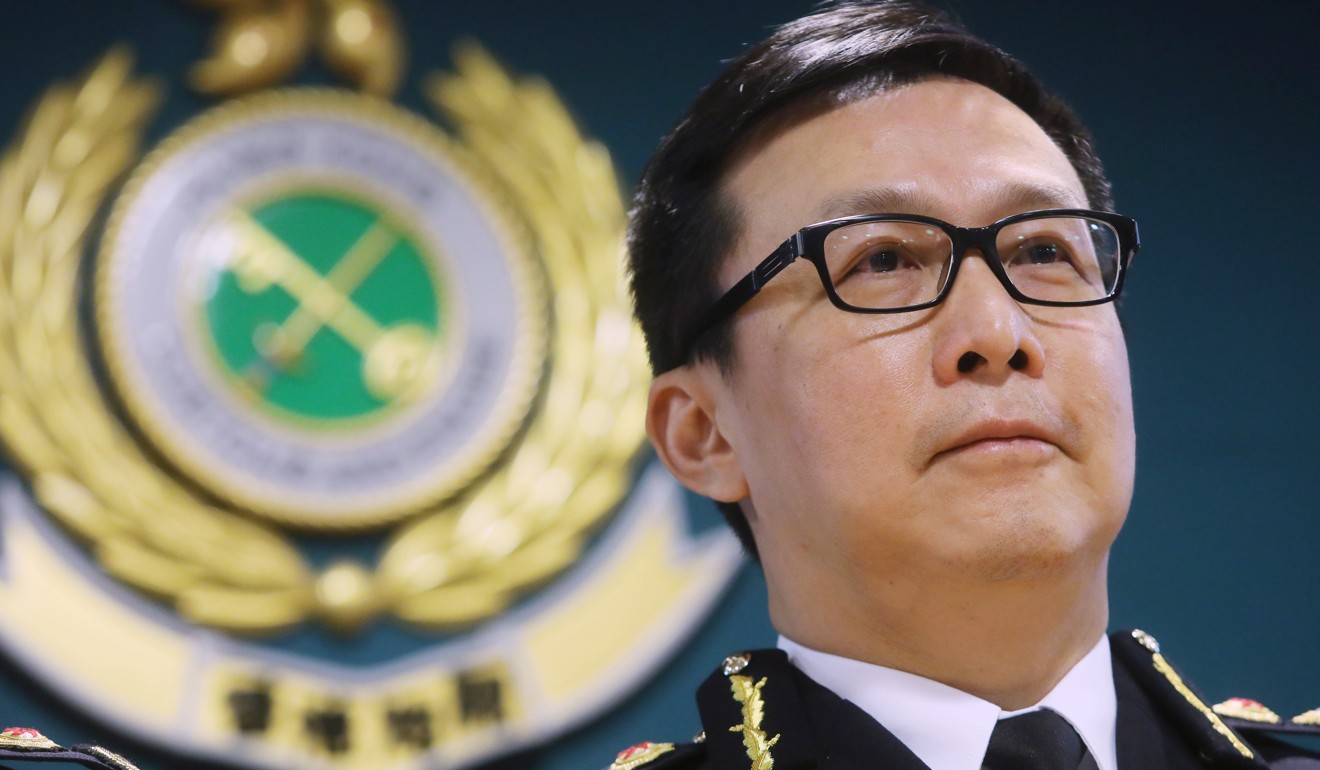 "Once the system is implemented, we will deploy the detective dogs to the airport and other cross-boundary control points with high passenger input, such as the Lo Wu and Lok Ma Chau rail line control points, to step up our cash detection operation."
Lo Wu and Lok Ma Chau are on the city's border with mainland China.
Tang said the government intended to roll out the new measures in the second half of the year, but details are yet to be announced.
The dog team – which will be spread out across different border points – will include three Labradors and an English springer spaniel.
Money-sniffing dogs, trained to detect the scent of cash and find large bundles of money, are commonly deployed at control points in many countries, such as New Zealand, Australia and Britain, to stop criminals.
The new regulations will require passengers who carry currency or other financial instruments such as promissory notes or travellers' cheques with a value of more than HK$120,000 to declare the amount in writing to customs officials at specific control points.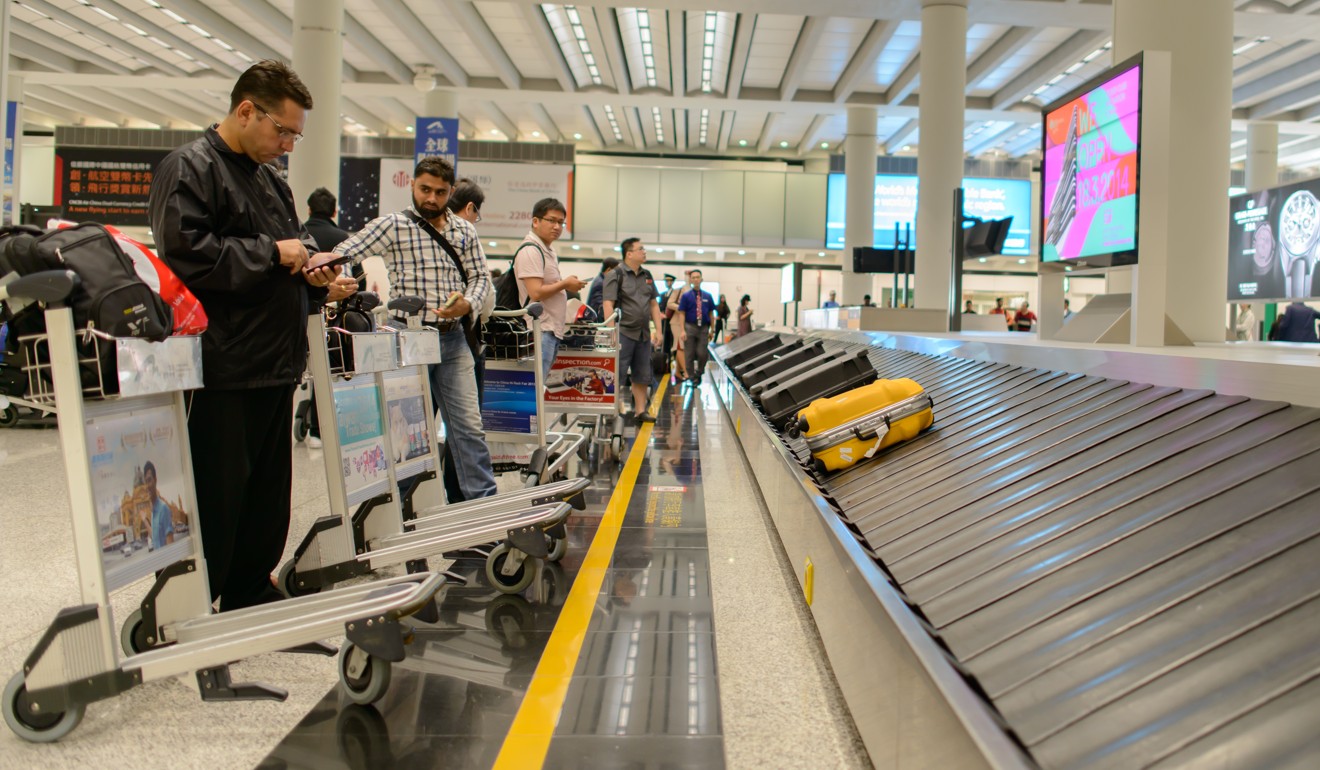 Failure to declare could lead to criminal prosecution with a maximum penalty of two years in prison and a fine of HK$500,000.
The new law does not cover precious metals or stones.
"When the declaration system first launches, we might give discretion or a transition period for passengers to adapt to it. But we reiterate that we will enforce the new regime rigorously," Tang said.
Since 1991, Hong Kong has been a member of the Financial Action Task Force, an inter-governmental body which sets international standards on anti-money-laundering measures and curbs on terrorist financing.
The body developed 40 recommendations and specifically required member jurisdictions to establish by statute a declaration system to stymie the cross-boundary transport of hard currency.
This article appeared in the South China Morning Post print edition as: customs dogs train to sniff out 'dirty' cash