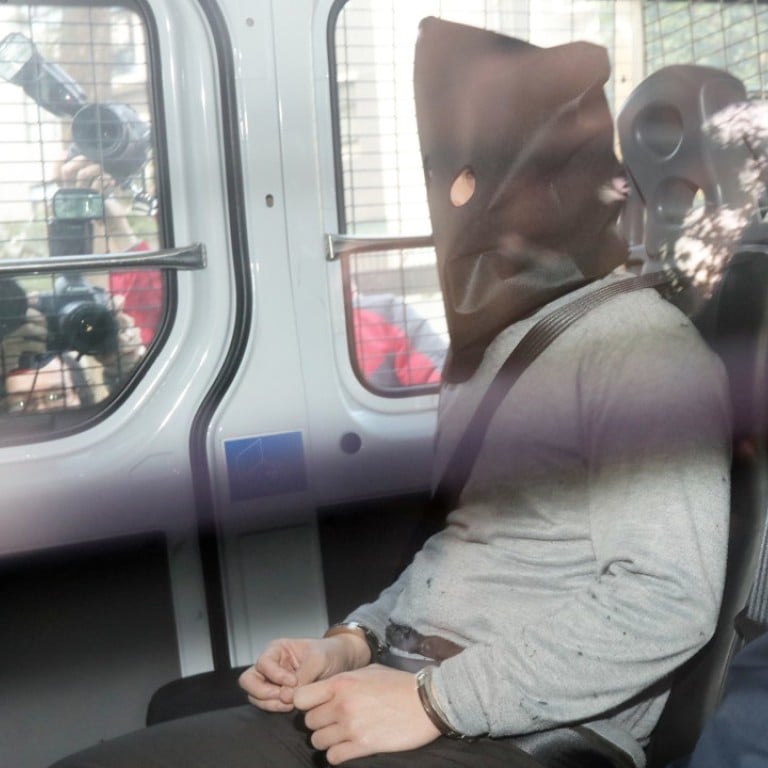 Driver in fatal Hong Kong bus crash remanded in custody as prosecution gets eight more weeks to investigate
Government lawyers at Fanling Court reveal Chan Ho-ming could face more serious charges
Prosecutors at Fanling Court, who were granted eight more weeks for investigation, revealed Chan Ho-ming could face more serious charges than the current one of causing death by dangerous driving, pending legal advice.
They still intend to interview 37 more passengers and other eyewitnesses – on top of the 28 already spoken to. They are also waiting on analysis of a black box recorder which logs technical details during a journey, examination of the wreckage and the 19 autopsy reports.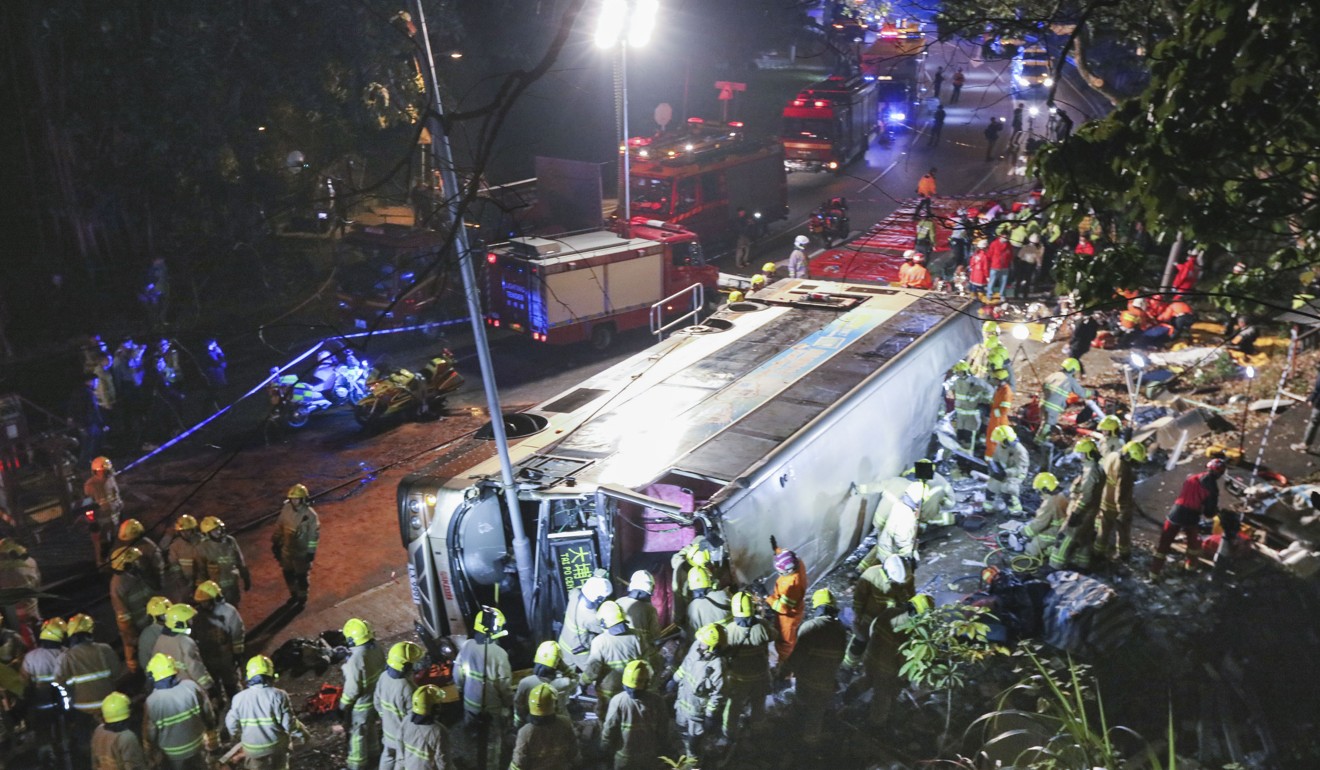 Chan, 30, declared his occupation as a cook and appeared tired as he emerged from court under security.
Pro-democracy activist Lui Yuk-lin shouted, upon seeing him: "Rubbish, rubbish! You've harmed those people."
Chan was not required to take a plea on one count of dangerous driving causing death.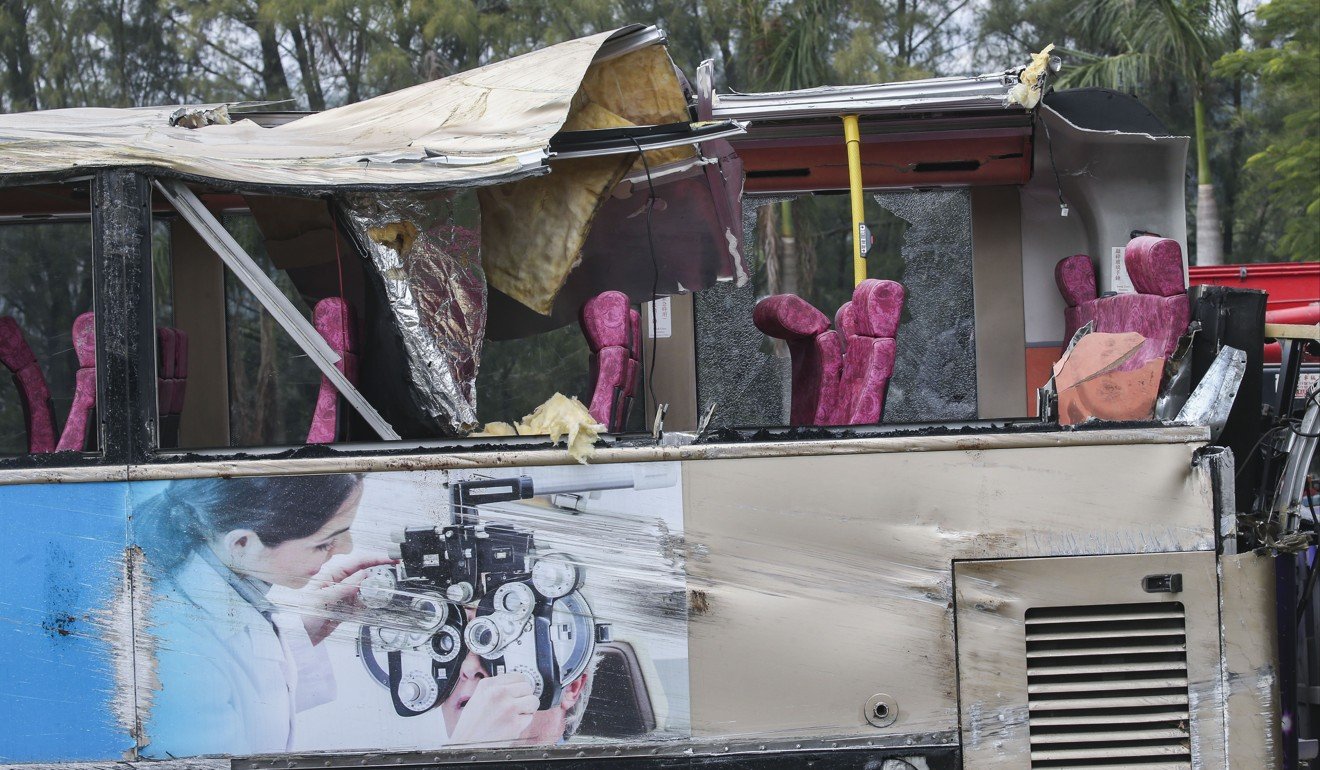 Prosecutors alleged he dangerously drove the KMB bus and killed 19 people on Tai Po Road on February 10.
"Understood," he replied.
The victims were listed as Chao Noi-chai, Lee Bing-lam, Chiu Kam-chu, Tang Yan-yum, Lau Mei-lin, Wong Yuk-lun, Stephen Li Yan-chi, Wong Siu-leung, Tin Tin-chung, Yau Siu-ngau, Wong For-tai, Cheung Chiu-wai, Cheng Tai-shing, Chan Yin-mui, Cray Wong Kwok-on, Fok Che-keung, Lee Koon-wong, Pao Fung-yee and Chan Yau-shing.
Chan's lawyer Timothy Wan applied for bail but was rejected by Principal Magistrate Ernest Lin Kam-hung after prosecutors objected.
The case will return to the same court on April 10.