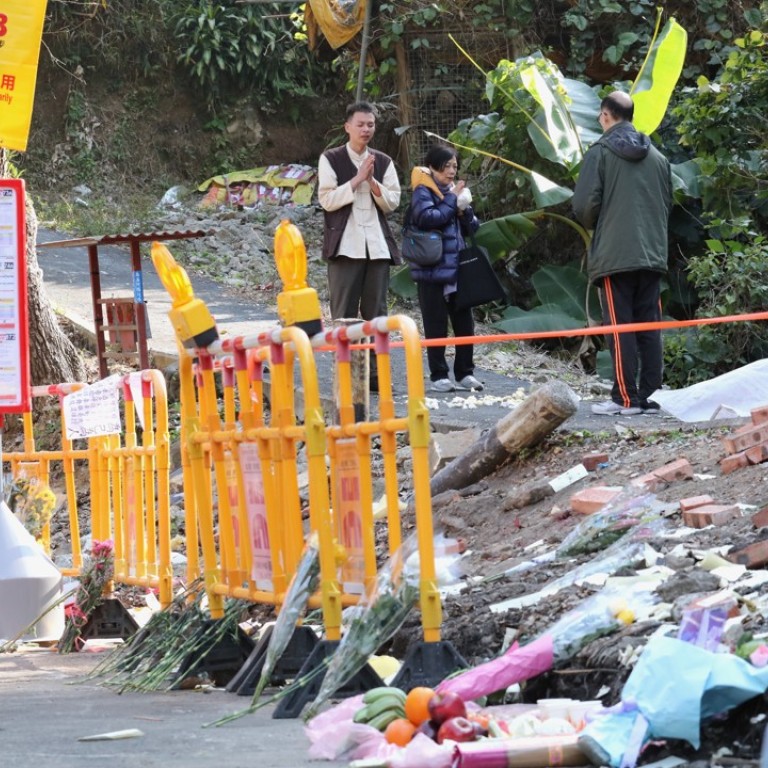 Hong Kong woman, 25, arrested for posing as family member of bus crash victim and asking for donations
Web designer, 25, suspected of making Facebook post asking for financial aid for deceased man's 10-month-old twins
A woman has been arrested on suspicion of posing as a family member of a victim of the deadly Tai Po bus crash and appealing for donations.
Since Sunday, police have received calls about a Facebook post by someone claiming to be a relative of a man who died in the crash on Saturday and asking for financial support on behalf of the victim's 10-month-old twin sons and their mother.
Two bank accounts, from HSBC and Bank of China (Hong Kong), were listed.
Police superintendent Swalikh Mohammed from the Cyber Security and Technology Crime Bureau said officers arrested a 25-year-old web designer on Tuesday afternoon. Two phones, a tablet and a laptop computer were seized.
Police received more than five calls about the post. No donations had been made to the accounts. The department believes she was acting on her own.
The woman, who was arrested for access to a computer with criminal or dishonest intent, has been detained.
Nineteen people died and 65 others were injured when a KMB double-decker travelling from Sha Tin racecourse towards Tai Po suddenly swerved out of control and flipped on its side while making a turn near Tai Po Mei on Saturday evening.
Five victims remained in hospital in critical condition on Tuesday after the city's deadliest bus crash in nearly 15 years.
This article appeared in the South China Morning Post print edition as: Woman, 25, arrested over bus crash donations scam