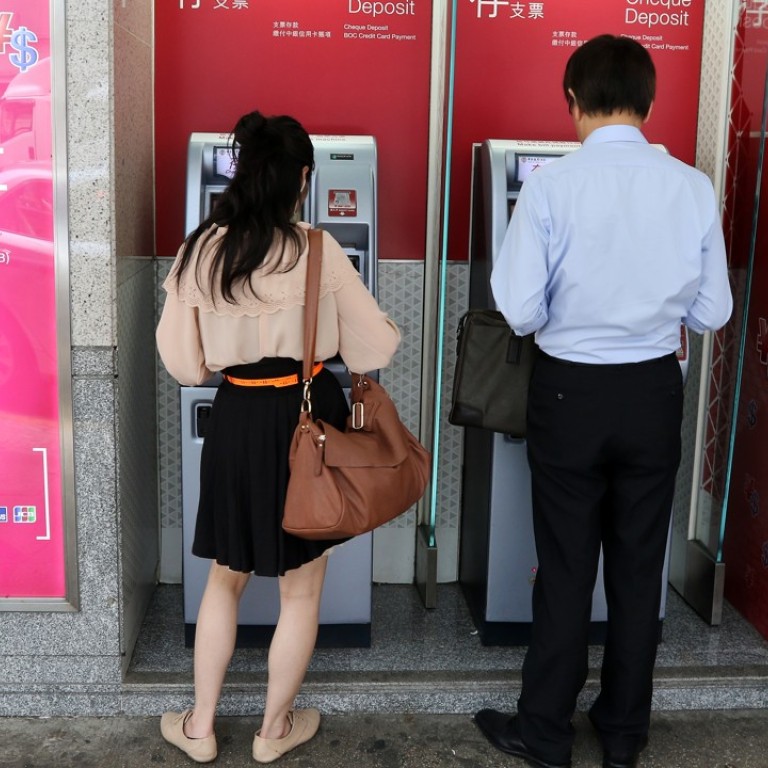 Policeman arrested for allegedly stealing HK$8,000 from ATM in Kowloon City
Officer, 38, suspected to have taken cash left by person who used machine before he did
A policeman was arrested in a Happy Valley police station for stealing HK$8,000 (US$1,022) from an ATM, the force revealed on Thursday night.
The 38-year-old officer, surnamed Lau, was arrested on Wednesday afternoon – more than six months after the alleged crime took place.
He was suspected to have taken the cash left by the previous user of an ATM on Fuk Lo Tsun Road in Kowloon City last July.
Lau was arrested for theft and has been released on bail. He is required to report to police in mid March.
"The police do not tolerate any illegal conduct among officers," a department spokesman said in a statement.
Last month, police commissioner Stephen Lo Wai-chung revealed a total of 29 police officers had been arrested in 2017, compared with 43 in 2016.
"We attach high attention to the officers' conduct … but the number of arrests is comparatively tiny as it accounted for less than 0.1 per cent of the entire force," Lo said then. "It means that 99.9 per cent of our officers still stand fast in their duties and protect the security of Hong Kong."
Among the 29 arrests, 15 involved criminal cases in which arrests were carried out by police.
Another 11 officers were picked up by other law enforcement agencies. The remaining three were arrested by police for non-criminal offences such as drink-driving.