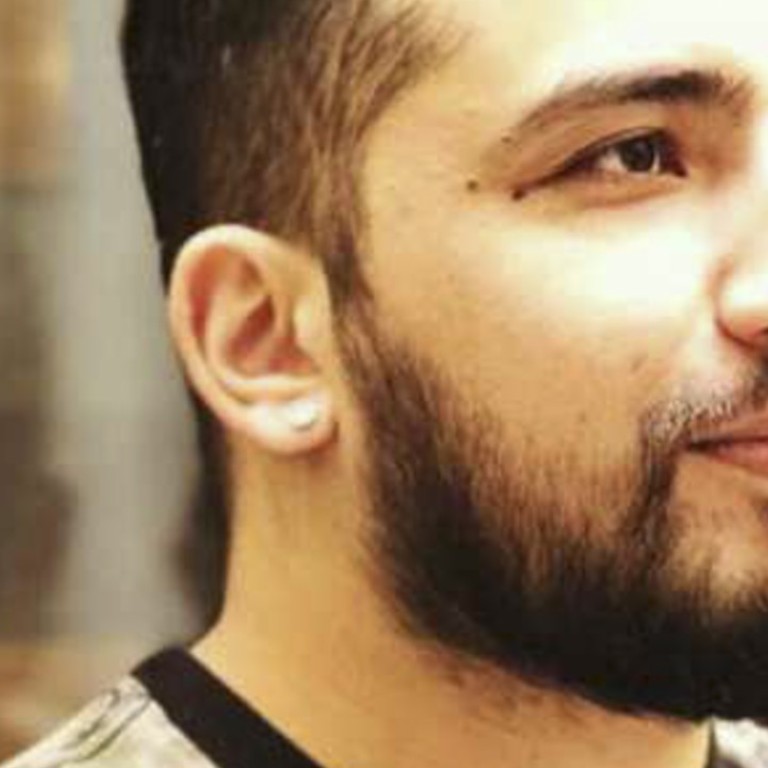 Indian-born alleged jailbreaker and terrorism funder 'Romi' in custody over Hong Kong robbery
Born in Punjab state but raised and based in Hong Kong, Ramanjit Singh is wanted by Interpol accused of a litany of crimes related to terrorism and political killings. India has requested his extradition
An Indian-born Hong Kong resident who sparked a global manhunt over alleged links to terrorism, political killings and a daring jailbreak is facing possible extradition while being held by local police following his arrest for a multimillion-dollar robbery in the city.
India lodged an official request for the extradition of 29-year-old Ramanjit Singh, alias Romi, who was being held at the city's high-security Lai Chi Kok Reception Centre.
Singh was among five men charged over a robbery in which more than 450 million Japanese yen (HK$32 million) was stolen in Tsim Sha Tsui on February 9. The money was later recovered.
A force insider said the hold-up happened while Singh was on court bail after being charged over another robbery in Hung Hom in March last year, involving HK$3.2 million.
Singh was arrested on February 21 at a roadblock set up by police in Sham Shui Po. He appeared in court over the robbery charge two days later and the case was adjourned to April 9.
International police organisation Interpol launched a worldwide search for Singh after receiving a request from India's justice department. It is not clear when that request was made.
Among crimes Singh was accused of in the Interpol notice were "conspiring in, abetting, advising and facilitating terrorist activities", raising funds for terrorism, preparing an act of terror and membership of a terrorist group.
He was also accused of attempted murder, robbery, breaking people out of jail, resisting arrest and rioting, among other things.
Indian police said on Friday that Singh was a middleman coordinating activities between Punjabi gangsters and Pakistan-based terrorists backed by that country's secret service.
The force said Singh masterminded the 2016 Nabha jailbreak in Punjab state, in which armed men disguised as policemen attacked a high-security prison, freeing a Sikh militant commander and four others.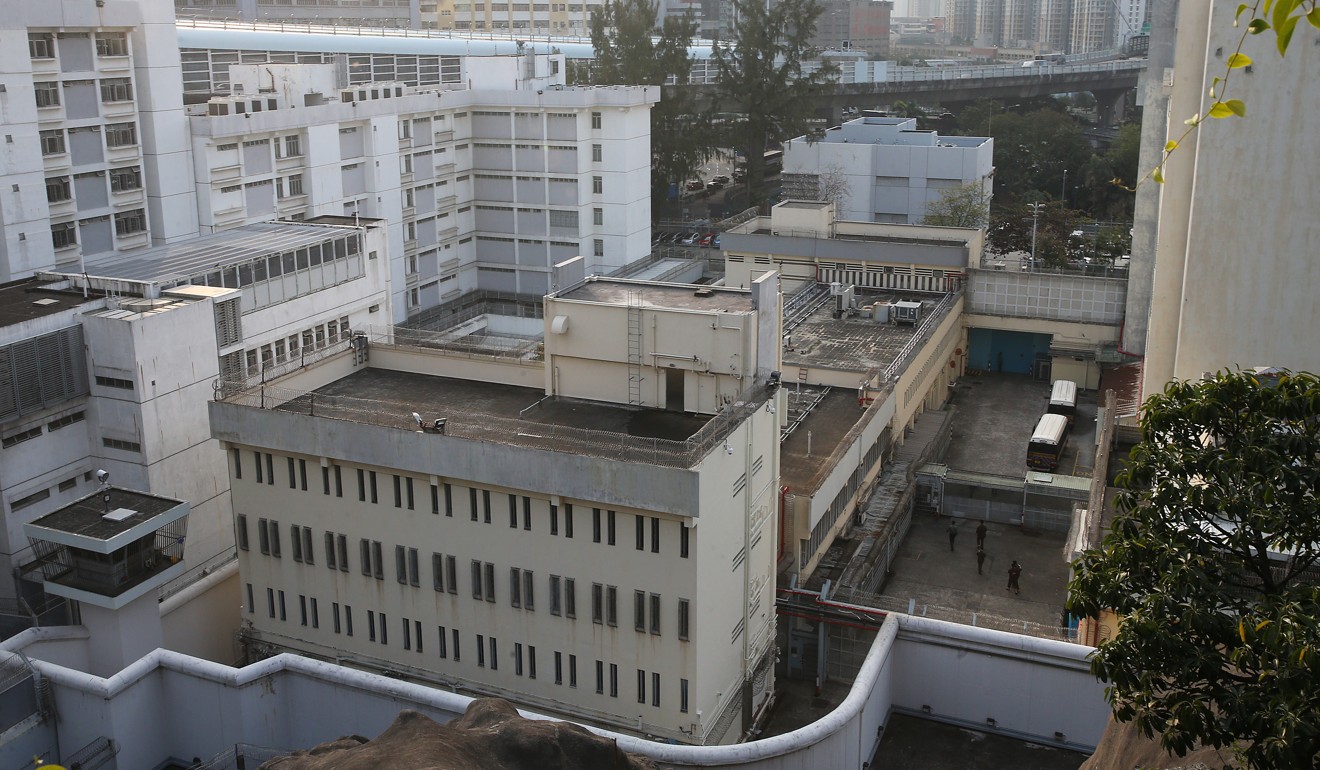 It said he hatched the plan "while he was [inside the prison] in June 2016 and, after his release on bail a month later, fled to Hong Kong, from where he facilitated the daring escape with the help of gangster Gurpreet Singh Sekhon, who was still lodged at Nabha prison".
"Besides providing money, Romi had assured the escapees safe houses and had given his Hong Kong contact number for providing logistical support," it said.
It further alleged that Singh's name "figured prominently in connection with" a busted terror cell responsible for hate killings, and that he was in touch with a UK national involved in killings of Hindu nationalists.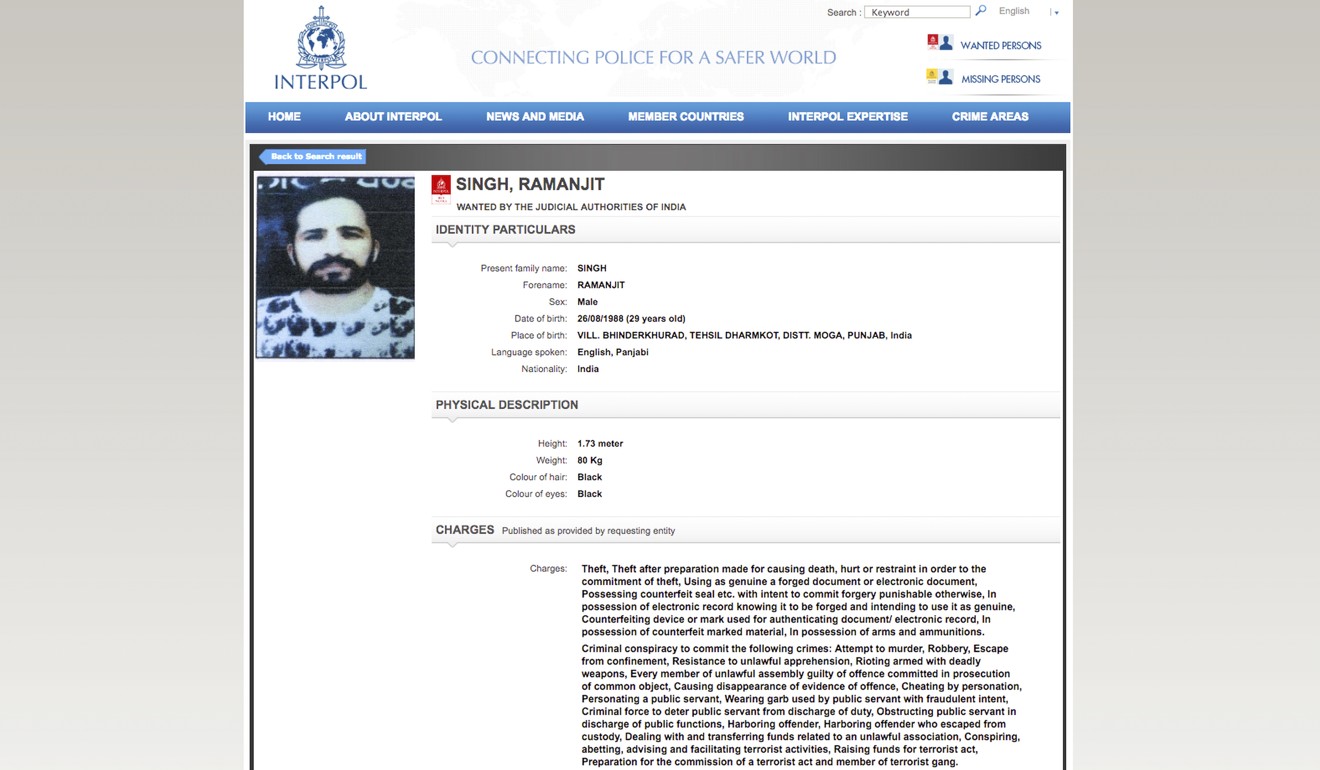 A senior Hong Kong police source refused to reveal if Singh had been surveilled in the city.
Born in Punjab, northern India, Singh holds a Hong Kong identity card and went to school in the city.
One ethnic-Indian Hongkonger said Singh was "well known" among the Indian community in the city, describing him as "not the guy you want to make trouble with".
He said Singh went to Rosaryhill School, on Stubbs Road, Hong Kong Island, in his early years.
"He was first quite high-profile and we all know he was involved in many various crimes in India," the local said.
"He travels between India and Hong Kong frequently. At a point he got so rich and he went low-profile in the city. We know his money is dirty."
On Monday another police source said India had requested Singh's extradition. "In practice, we can only allow extradition once all legal proceedings are finished in Hong Kong," the source said.
The Indian consulate in Hong Kong refused to comment on the issue.
In relation to the extradition, a spokesman for the Department of Justice said: "[We] do not comment on individual cases."
India is among 19 foreign countries that have signed agreements on the surrender of fugitives with Hong Kong, according to the department's website.
This article appeared in the South China Morning Post print edition as: Alleged jailbreaker and terror funder held in Hong Kong