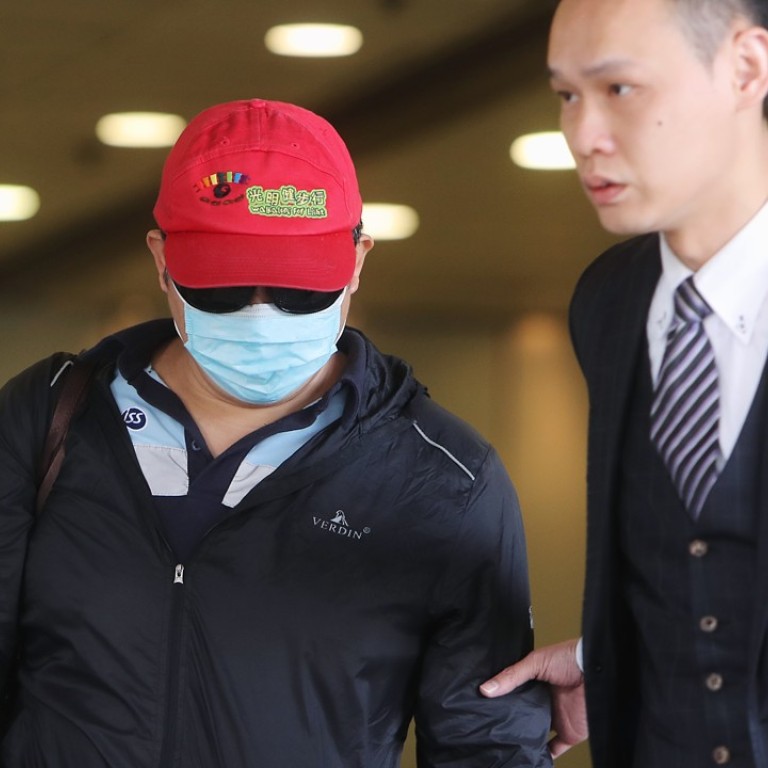 Former Hong Kong care home warden arrested in sex scandal sues for access to company's financial records
The suit accuses officials at Cheer Holdings of repeatedly withholding details of the firm's financial situation and day-to-day operation
An ex-warden of a care home has sued his company's chief executive officer, as well as the two directors, for failing make full disclosure of the firm's financial situation and day-to-day operation.
Cheung Kin-wah, 56, who is a minority shareholder of Cheer Holdings, said in a suit that he and other small shareholders were trying to access the information so that they could make an exit. But Li Wing-yiu, the CEO, had been rejecting requests of access.
The legal action coincided with a ruling against Cheung,
who was stripped of his directorship at Cheer Holdings
in an earlier court judgment. The company used to run Bridge of Rehabilitation Centre, of which Cheung was a warden, before it was forced to close down amid a public uproar.
The High Court, when delivering its decision on Tuesday, also imposed a ban on Cheung calling himself a director, after it ruled that the sexual assault allegations he faced when he led the care home would cause "irreparable damage" to its parent company's reputation.
The latest round of litigation, made available to the press on Wednesday, reignited controversies surrounding the operator of four existing care homes, as Cheung also accused the CEO of moving the company's assets into his own company.
The court writ said since Li took over, he "began to do whatever he (wants), concealing all administrative and financial information relating to the company". Li does not own any shares, according to the previous court judgment.
In May 2015, a mediation session began with Li representing the majority shareholders of 70 per cent shares, while Cheung represented the remaining cohort, according to the writ by Cheung.
But the effort to settle ended on a sour note in November the following year after Li refused to provide the information requested by Cheung and his fellow shareholders, who wanted out.
The writ said there was a flashpoint last year that made the minority shareholders even more upset. The court document accused Li and Ho Chow-yan, one of the directors Cheung tried to remove, of moving Cheer Holdings' assets to a company owned by them.
Cheung urged the court to order the two as well as the other director, Chow Siu-chi, to hand over the company books and meeting minutes, as well as its exchanges with the Social Welfare Department.
Cheung had been involved in sex assault allegation after he was accused of having sex with someone with mental disability. However, that charge was dropped in 2016 after the victim was proven not fit to testify as a result of a post-traumatic disorder.
This article appeared in the South China Morning Post print edition as: Ex-warden sues to get care home records