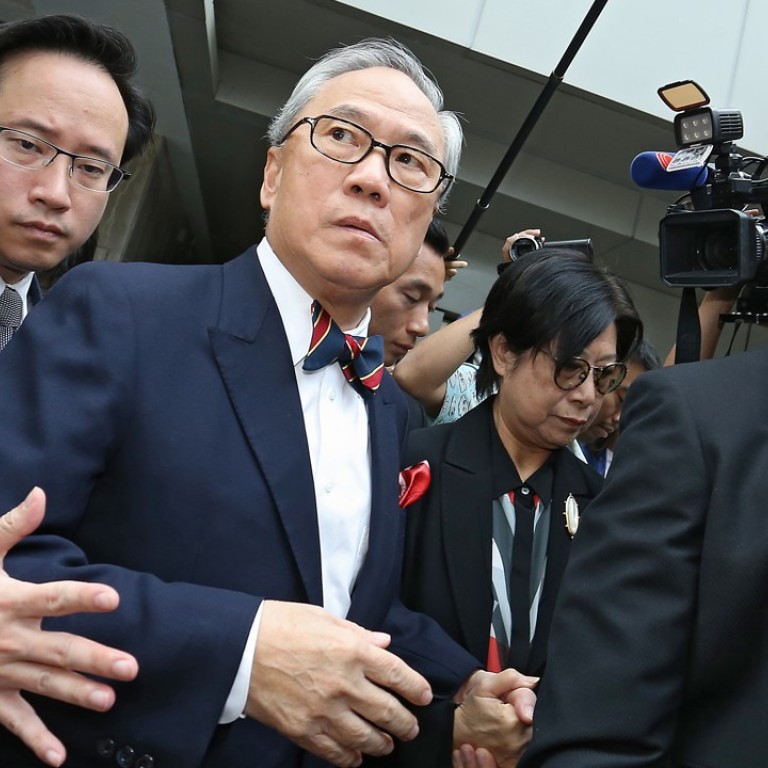 High Court judge slams use of 'undesirable' public relations tactics during Donald Tsang bribery hearing
The practice of getting prominent Hongkongers to sit in the public gallery could be seen as seeking to influence the jury, Mr Justice Andrew Chan says
The High Court judge who ruled on Tuesday that disgraced former leader Donald Tsang Yam-kuen should bear part of the costs for his misconduct hearings last year also heaped criticism on "undesirable" public relations tactics used during a second trial.
Tsang was found guilty of one count of misconduct last February but a bribery charge was left undecided by the jury.
After Mr Justice Andrew Chan Hing-wai explained
why Tsang should pay HK$4.6 million
(US$590,000) of the HK$13.7 million it cost the prosecution to mount the case, he revealed how he realised that a public relations firm had been getting prominent figures to sit in the public gallery area reserved for Tsang's family during the retrial for the bribery charge.
The individuals included former Financial Secretary John Tsang Chun-wah, former Secretary for Justice Wong Yan-lung, Vicar General of the Hong Kong Catholic Diocese Reverend Dominic Chan Chi-ming, and radio host and political commentator ChipTsao.
This practice was "undesirable" and could be seen as seeking to influence the jury, Chan wrote in a judgment.
"The objective was undoubtedly to inform and impress upon the jury that the defendant was a good person and had support from people across the whole spectrum of the society.
"It does nothing good to the rule of law in Hong Kong," he said, adding that he wished for his remarks to serve as a warning to all public relations firms.
Chan said his discovery came about when he
dismissed one of the jurors
during the second trial that began last October, after the individual took photos and engaged in conversation with Tsao.
Tsang and Y Communications, the firm that accompanied him during the trial that ended on November 3 also with a hung jury, would not comment on the matter.
In his judgment, Chan said he had no direct evidence the ex-leader had engaged the firm, but it would be "an affront to common sense" to conclude that he was not involved.
Tsang was sentenced to 20 months in jail last February for failing to disclose his negotiations over a three-storey penthouse belonging to a company chaired by businessman Bill Wong Cho-bau.
He had also approved various applications, including a digital audio broadcasting licence, for radio broadcaster Wave Media, of which Wong was a shareholder.
Prosecutors said he became "favourably disposed" to Wave Media over the luxury flat in Shenzhen but after failing to convict him on a bribery charge the first time, they hauled him back to court for a retrial, which lasted 25 days.
On Tuesday, the judge pointed out that as Tsang had already been found guilty in the first trial, he was not supposed to call witnesses to court to tell the jury about his good deeds in the retrial.
But the appearances by those figures, Chan said, served the same purpose "through the back door".
He said he would have considered discharging the jury had he known about the public relations ploy earlier.
It was no surprise, he continued, that in recent years, defendants with wealth and power had tried "all kinds of means" to have their cases heard before a jury in the High Court.
When contacted by the Post, Tsao said he turned up to support Tsang as a personal friend, and that this was not a publicity stunt.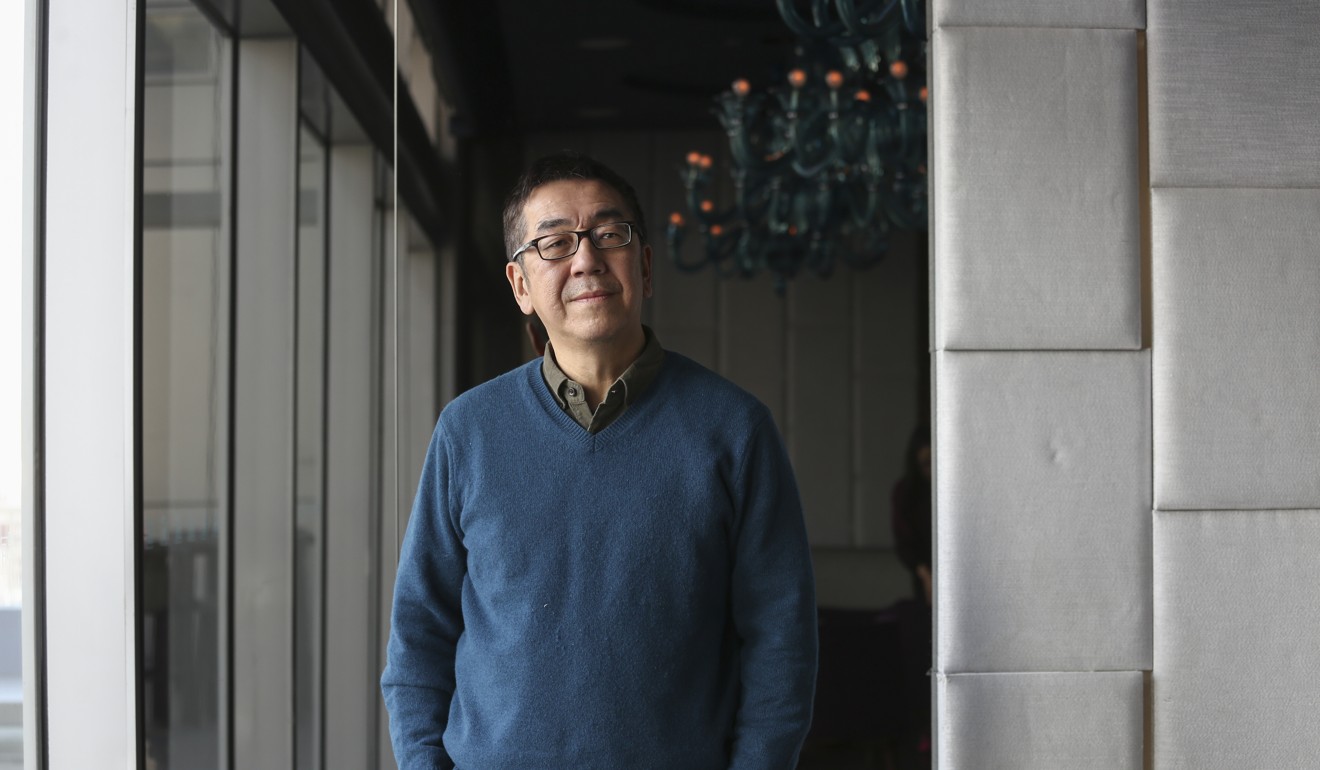 University of Hong Kong principal law lecturer Eric Cheung Tat-ming said it was "not wrong" for the judge to raise concerns, but he believed Tsang and his legal team should be given a chance to reply before the judge's conclusion.
He also said the choice to conduct a trial at the High Court had always been a decision made by prosecutors, not defendants.
This article appeared in the South China Morning Post print edition as: Judge hits out at 'PR tactics' in tsang trial