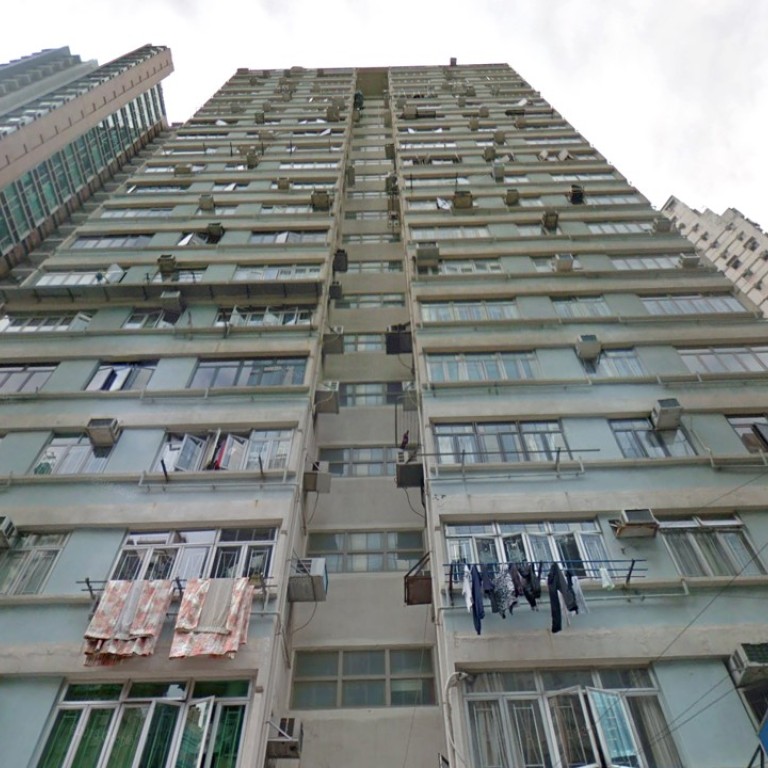 Burglars hit four more flats in Hong Kong, bringing number of break-ins to 10 in three days
Residents lost HK$1.5 million in cash, jewellery and watches in the latest robberies in Causeway Bay and Lantau.
Robbers ransacked four flats in Causeway Bay and Lantau on Monday night and Tuesday and escaped with about HK$1.5 million (US$191,000) in cash and valuables, bringing the total number of household break-ins to 10 in three days.
Last weekend, occupants of six flats lost millions in cash and valuables after a string of break-ins that took place over a 24-hour period.
Police are investigating if a syndicate is behind the crimes but no one has been arrested yet.
In the latest case, burglars prised open a safe in a Tung Chung flat and stole HK$1.47 million worth of jewellery and watches. The 57-year-old male occupant discovered the robbery when he returned to The Visionary apartment building on Ying Tung Road and called police at about 10am on Tuesday.
On Monday, burglars broke into three flats in a Causeway Bay building covered with bamboo scaffolding and stole a safe that had about HK$50,000 cash from one flat.
Police were called to Hoi Shing Building on Whitfield Road, at 11.45pm on Monday by tenants.
A police spokesman said they found marks on the windows of the two other flats, suggesting they had been prised open.
"But no valuables were taken," the spokesman said.
On Saturday night, three flats in a Happy Valley apartment block, also with scaffolding on its exterior, were robbed. Residents of the flats on Shan Kwong Road, about 3km away from Whitfield Road, lost HK$344,000 in cash and valuables.
On Sunday, a resident living less than a kilometre away on Ventris Road, lost HK$300,000 in cash and jewellery. Police said the 68-year-old man called them at about 10pm after he found his flat ransacked.
.
Across the Victoria Harbour, burglars broke into two flats in Kowloon Tong and Kowloon City on Sunday and made off with more than HK$2 million in cash, jewellery and other valuables.
In the Kowloon Tong case, the flat's occupants, a couple, were at home having dinner and watching television on Sunday night. At 10pm, the 47-year-old man discovered the bedroom had been ransacked with about HK$80,000 in jewellery and watches missing.
At the Kowloon City flat on Grampian Road, the 49-year-old female occupant discovered the break-in at about 12.30am on Sunday. She said a safe with HK$1.37 million in cash and jewellery was stolen along with HK$570,000 in cash and other valuables.
Police handled 1,872 reports of burglaries across the city last year, down 22.9 per cent compared with the figure in 2016.