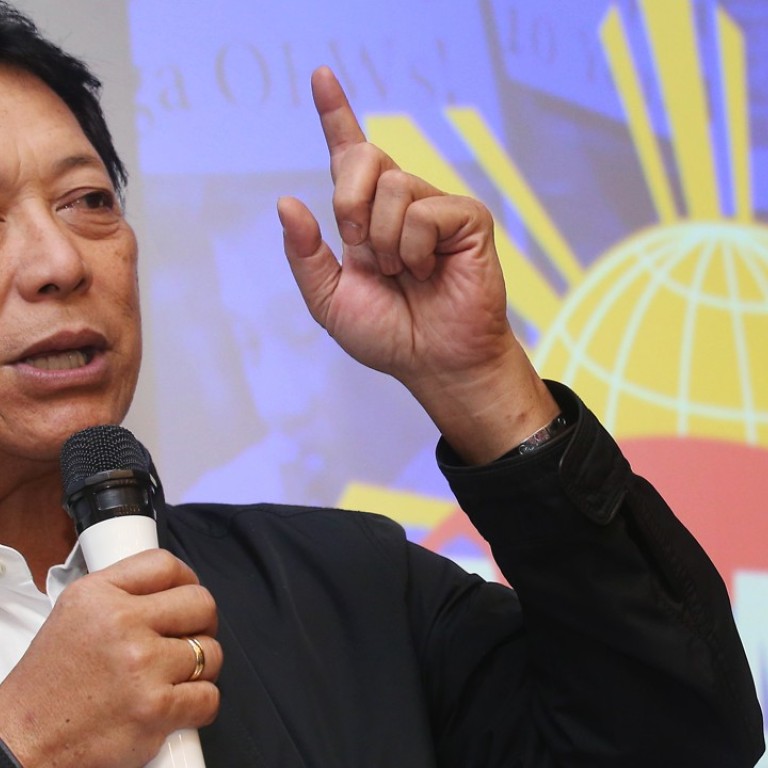 Philippine labour chief 'personally recalled' his man in Hong Kong
Jalilo Dela Torre, the country's labour attache to the city, says he was given no reason for decision to call him back to Manila, which left him 'a bit surprised'
The former Philippine labour attache
recalled to Manila last week
said on Monday he got the news by email from his country's employment chief, who did not say why he had to leave his Hong Kong post just two years into a three-year stint.
The move came only weeks after Philippine Secretary of Labour and Employment Silvestre Bello dismissed rumours of an imminent recall for Jalilo Dela Torre as "fake news" during a visit to Hong Kong.
Describing himself as "a good soldier", Dela Torre, 61, said he would go home to Manila, where he would await his next posting.
But Dela Torre – whose withdrawal was greeted with anger by the local Filipino community – had not been expecting the recall. He said he was told of the switch in an email, which said the decision would take immediate effect, and was signed by Bello.
"Of course I was surprised as [Bello] was interviewed [by Filipino community newspapers] and he assured an interviewer it's fake news. When I finally received it last Friday I was a bit surprised," said the married father of one. "I will report to our Manila unit and await instructions for what might be my next assignment."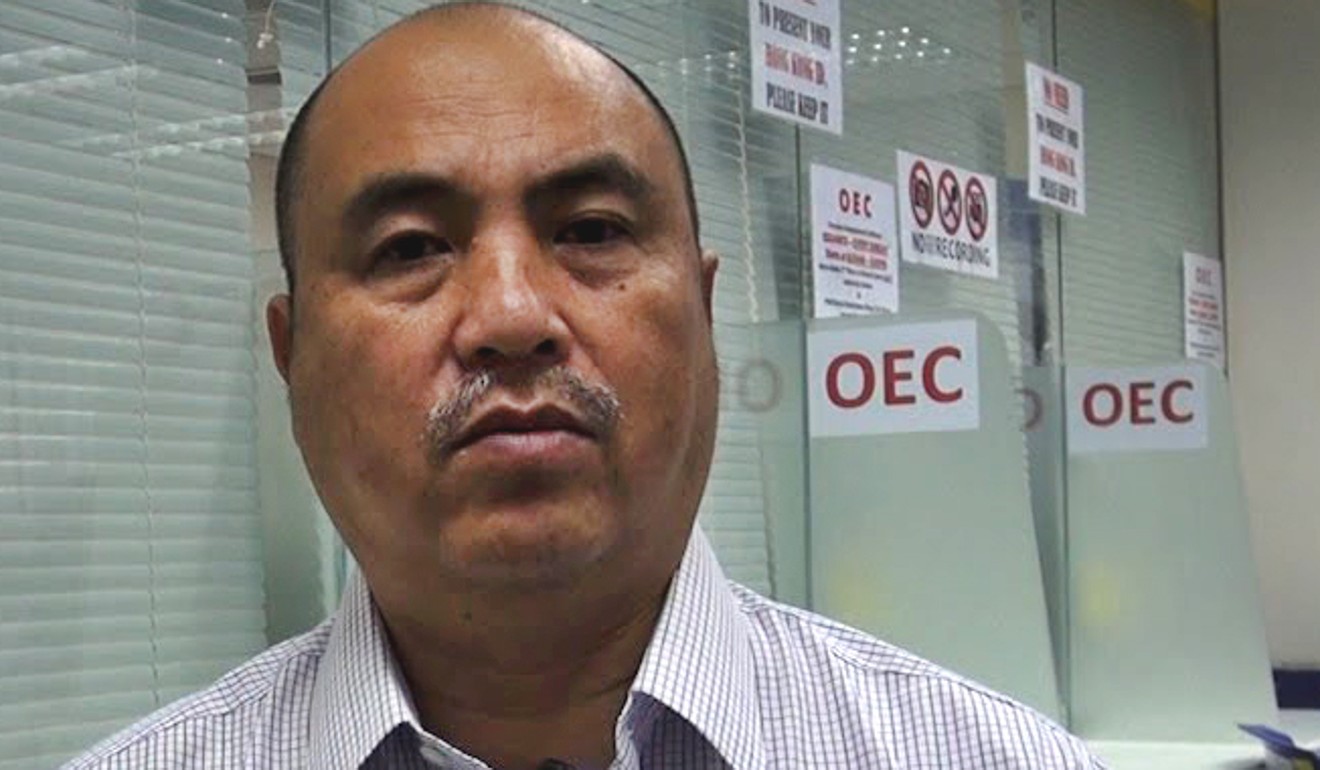 Dela Torre, whose job it was to look after the interests of his compatriots working in the city, on Monday revealed more details about the cases of human trafficking that his office had handled since March 2016, when he was assigned to head the Philippine Overseas Labour Office (POLO) in Hong Kong for a three-year term.
They included Hong Kong-based Filipino domestic helpers lured to Russia and Turkey with the false promises of a US visa, Hong Kong recruitment agencies overcharging Filipino helpers, and recruiters arranging visas for Filipino dancers to work at bars in seedy Hong Kong districts.
His former deputy Maria Nena German, who has worked at the POLO in the city for four years, has been appointed officer in charge.
The Post reported this weekend
that recruitment agencies have exploited Filipinos' pursuit of the American dream by entrapping unsuspecting domestic helpers in the city and taking them to countries like Russia and Turkey. The helpers pay up to HK$43,000 (US$5,500) for the move, having been told it will be easier for them to get a US visa if they go via either of the two countries.
And Dela Torre suggested his work on the issue could have been linked to his sudden move.
In a Facebook post on Sunday night, he wrote: "A human trafficker in Turkey has just taken credit for my recall. Either this proves that they are involved somehow, or they are taking advantage of the situation to advance their own predatory human trafficking operations. Cheap shot."
Dela Torre said many of the 5,000 Filipinos living in Russia had been trafficked and most of them originally worked as helpers in Hong Kong.
"The victims were holding commercial visas meant for businessmen, which was inappropriate," he said. "Their working visa is also fake, with their position as scientist, doctor, dentist."
"When they arrive, contrary to the promises, there is no job and they have to find jobs. Some will take one year before they can work. In the meantime they have debts in Hong Kong, the Philippines and Russia," he said, adding that it is Filipinos who meet those newly arrived in Russia.
Hong Kong police are investigating the allegations.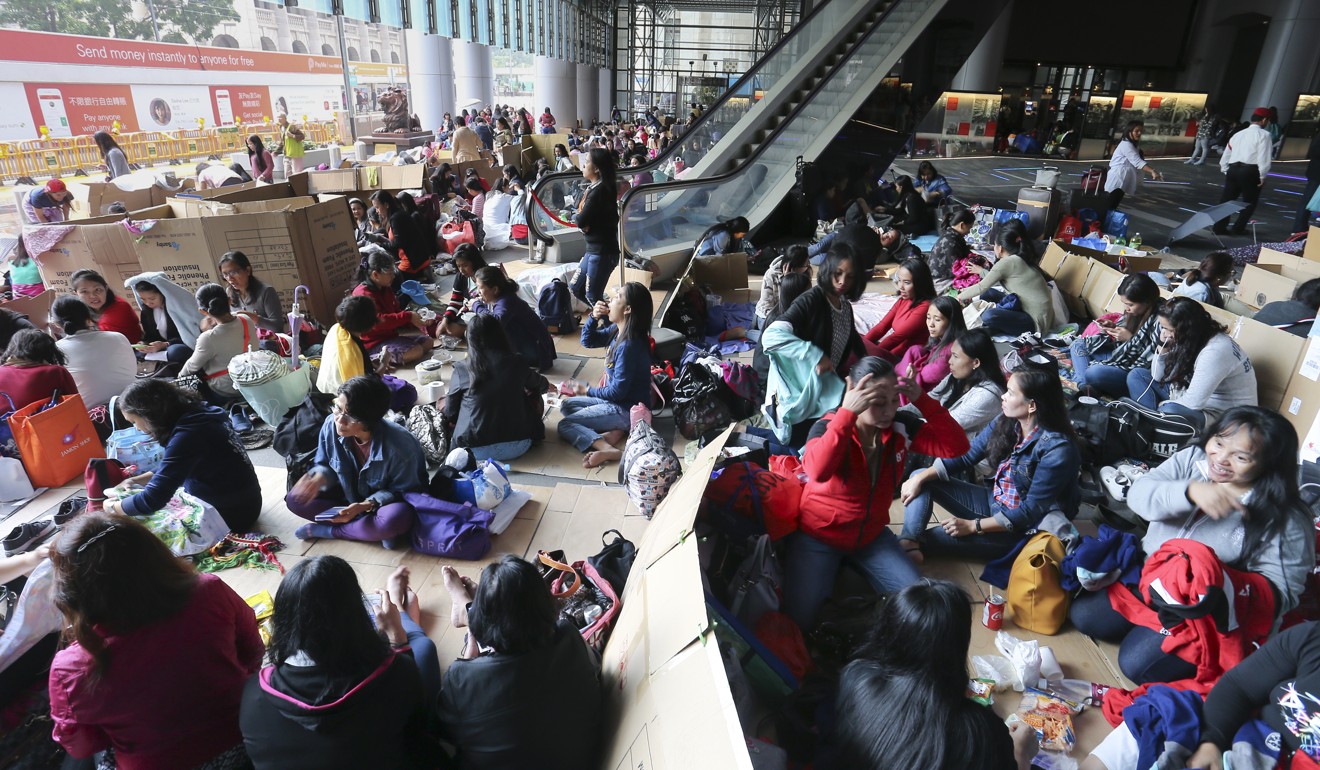 Overseas Filipino workers groups expressed outrage at Dela Torre's withdrawal, and staged a protest in Wan Chai on Sunday, according to community newspaper The Filipino Sun. 
Daphne Kuok, a Hong Kong-based graduate of the University of the Philippines said on Monday: "For me, it's the Davao mafia working again."
Kuok was referring to Philippine President Rodrigo Duterte and his associates. Duterte was the long-term mayor of Davao City on the southern island of Mindanao before becoming the nation's leader.
She said the president was "rewarding his minions without thinking of our migrant workers. I hope that [the protests] will be heard".
Local residents know Dela Torre as the official who insisted that helpers should not have to clean windows, following the deaths of women who fell from high ledges. The standard contract for foreign domestic helpers now states that employees should not have to clean windows.
Dela Torre – known to the city's Filipino helpers by the nickname "Labatt Jolly" (a contraction of "labour attache" followed by his own nickname) – began his career in 1998 as assistant labour attache in Hong Kong. After that he was posted to Israel and then Australia, before being sent back to Hong Kong in March 2016.
At the end of February 2018 there were 217,303 Filipinos in Hong Kong, according to Immigration Department figures.
This article appeared in the South China Morning Post print edition as: Philippine labour chief 'personally recalled' his attache in HK by email