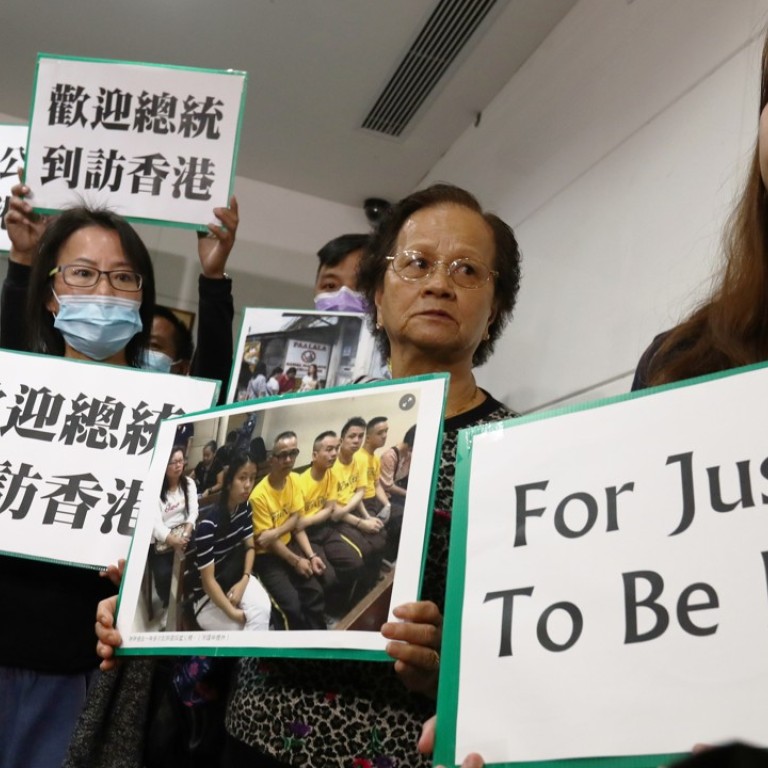 Families of four Hongkongers arrested on 'floating drug lab' in the Philippines petition Duterte for their release
They are worried about the health of their loved ones, who they say are being held in overcrowded cells in Olongapo
The families of four Hongkongers locked up in a Philippine prison on drug charges "welcomed" President Rodrigo Duterte ahead of his unofficial visit to the city with a petition calling for their release. 
The jailed men, aged 30 to 51, were arrested in Subic Bay in the Philippines in July 2016 after a raid on a "floating crystal meth laboratory". They have denied all charges and are being held in a prison in Olongapo for drug possession and manufacturing. 
On Tuesday the families of Leung Shu-fook, Lo Wing-fai, Chan Kwok-tung and Kwok Kam-wah staged a demonstration outside the Philippine Consulate General in Admiralty, accompanied by Democratic Party lawmaker James To Kun-sun.
They claimed the men were innocent and that the drug raid was a 
"set-up"
, as they held up placards "welcoming" Duterte and demanding justice.
To handed a letter to consul Paulo Velasco Saret, who said: "The president will be coming here, and we will be the host of his visit, so we will ensure that [the letter] reaches his office."
Family members said they were worried for their loved ones as they were being held in overcrowded cells.
Winkey Leung Wing-lam, the daughter of Leung Shu-fook, said her father had been suffering from a persistent cough for three months.
"As a daughter, I feel upset seeing my father like this," she said. "I hope the chief executive can show her concern over the case to the president of the Philippines."
The university student also said her family faced a huge financial burden because of the case. The four families had spent HK$800,000 (US$102,000) on legal fees in total. Leung said her family could no longer afford the costs.
To said the case in the Philippines took a turn recently, as the judge was replaced after 15 court sessions.
"The previous trial judge, in open court, said that he received death threats. Of course these are not from our side," To said, adding that the introduction of a new judge might prolong the trial.
The lawmaker also said representatives from the Chinese embassy in Manila attended all 15 court sessions, showing their support. He urged Hong Kong Chief Executive 
Carrie Lam Cheng Yuet-ngor 
to set up a meeting with Duterte during his visit.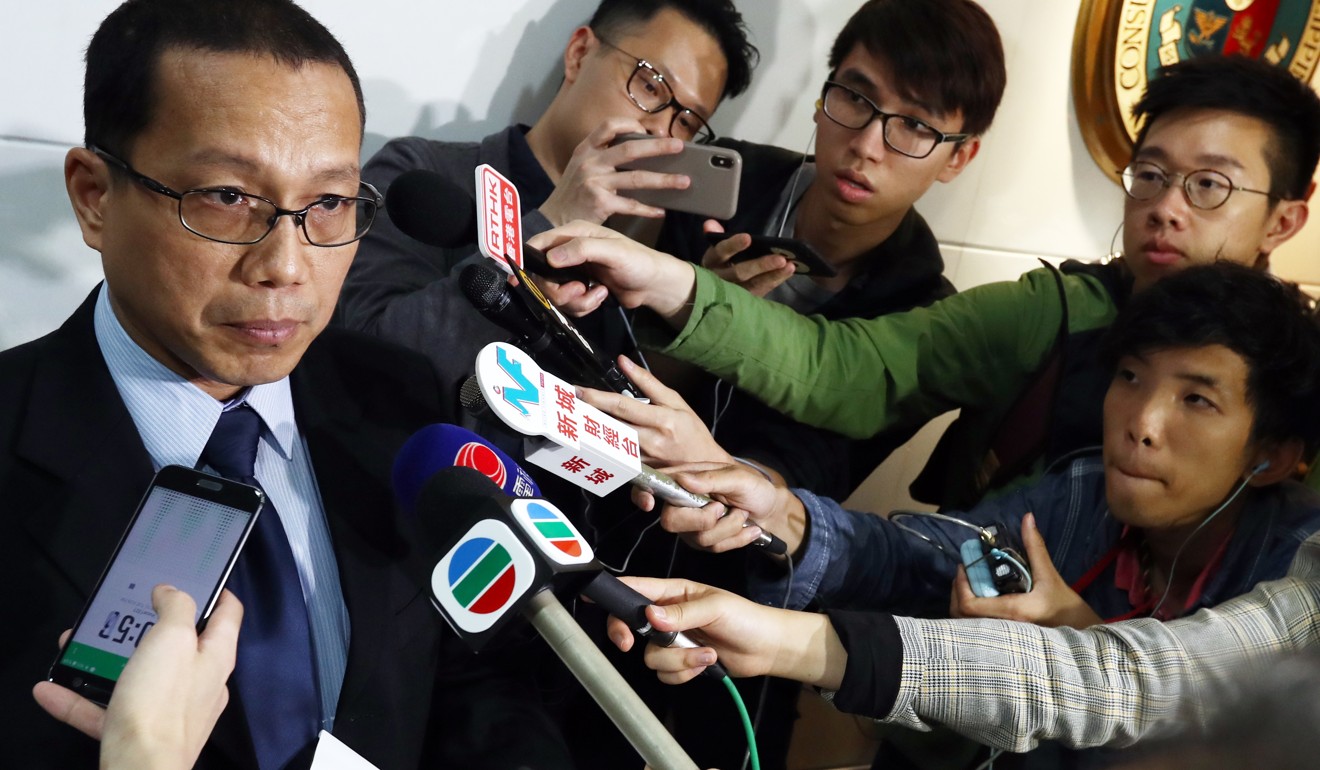 Lam's office said Duterte was paying an unofficial visit to Hong Kong this week, implying there were no official meetings scheduled between the administration and the president. 
According to the families, the four men were hired to sail an empty fishing boat from Subic Bay to Foshan in mainland China, when they were arrested by Philippine police. 
They said they had no plans to take their petition directly to Duterte during his time in the city.