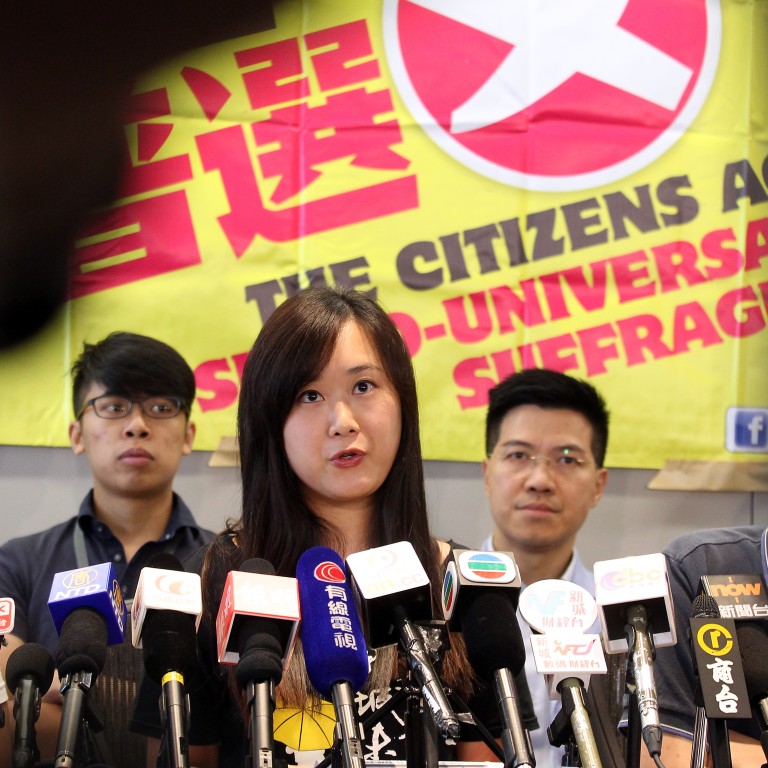 Bomb plot rattles nerves across Hong Kong, but lawmakers play down threat from National Independent Party
News of the plot prompted some to ask aloud if the polarising debate on political reform had taken another troubling turn
Politicians across the board expressed concern yesterday about the arrests of activists over the alleged bomb plot, as pan-democrats distanced themselves from the pro-independence group involved and joined pro-establishment lawmakers in condemning violence.
News of the plot prompted some to ask aloud if the polarising debate on political reform had taken another troubling turn with potentially damaging consequences for Hong Kong's reputation.
Yet others said the arrests showed Hong Kong authorities had acted swiftly and that the city remained safe.
Steve Vickers, a private investigator specialising in investigating organised crime in the city, said: "We should look very carefully and calmly at this case before we afford this incident too much priority or seek to amend the Hong Kong threat profile, which is justifiably low."
His view was echoed by former security minister Regina Ip Lau Suk-yee. "A single incident doesn't mean we are a target for terrorist attacks," Ip said.
The low profile and seemingly disorganised nature of the National Independent Party - with which at least one of those arrested was affiliated, according to a police source - raised questions among pan-democrats about how much of a threat it posed.
Labour Party lawmaker Cyd Ho Sau-lan urged residents not to be too worried. "It is just a naive plot … by some disorganised people. Even its name, National Independent Party, contradicts itself … And from their terminology, I don't think they are the 'localist radicals' we have seen so far," Ho said.
Ray Wong Toi-yeung, whose group Hong Kong Indigenous is often considered "localist", said he was concerned the arrests could be an attempt to smear dissidents. He pointed to the arrests in February of three people for attempted arson during protests against parallel-goods traders who were later either prosecuted for other unrelated offences or not charged at all.
Danny Chan Tsz-chun, a member of the pro-independence Hong Kong Blue Righteous Revolt, said he did not back any violent protests.
"Innocent citizens were killed by the bombs back in the 1967 riots. We would be supporting what Yeung Kwong did in 1967 if we were to back the making of home-made bombs today," Chan said, referring to the late director of the Anti-British Struggle Committee behind the riots nearly five decades ago.
Daisy Chan Sin-ying, convenor of Civil Human Rights Front, said her group would continue to host a planned protest outside the Legislative Council tomorrow to coincide with the vote on the government's electoral reform package. Should they find any people attempting violence, the front would ask police and security guards to intervene, she said.
Occupy Central co-founder Dr Chan Kin-man said he was surprised to hear of the plot, but that radicalisation was a problem the government would need to face. "Beijing should bear the most responsibility [for the city's radicalisation]," he said.
This article appeared in the South China Morning Post print edition as: Politicians on all sides condemn bomb plot