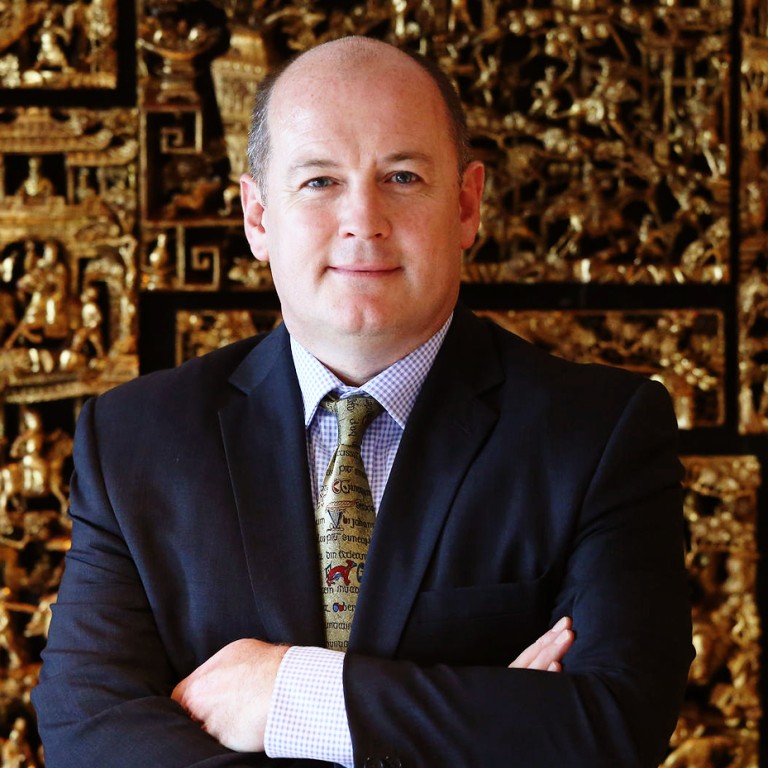 Direct flights from Hong Kong to Ireland would really see bilateral trade take off, says Irish consul general
Ireland's top diplomat in Hong Kong hopes to establish the first direct flights from the Emerald Isle to the city of skyscrapers in a bid to see bilateral relations soar to new heights.
"My number one ambition here is to get a direct flight between Ireland and Hong Kong," said Peter Ryan, the first Irish consul general in Hong Kong.
"There are more than 50 flights a week to Britain and it's about time there was a flight to Ireland. It [would] open up tourism and education, and a whole bunch of areas for fresh food."
Ryan took up the post last August and today he officially opens the consulate in Central, where he will announce the doubling of the quota - to 200 - for Hongkongers who want to go to Ireland on a one-year working holiday visa.
"We want to encourage young people to look at Ireland," he said, for university studies and postgraduate opportunities. "Also, Hong Kong students can work for a year after they complete their studies so we are very open to this."
There are currently fewer than 50 Hong Kong students in Ireland, and an even smaller group of Irish students who come to Hong Kong, so Ryan is keen to grow this segment.
The timing of the consulate opening comes as Ireland rebounds from years of negative growth and as it strengthens its trade ties with the mainland - a relationship that is worth €8 billion (HK$70 billion).
Bilateral trade between Hong Kong and Ireland was more than €730 million in 2014, up nearly 9 per cent from the year before.
"We look at Hong Kong and Macau as a '100-million market' and this is before you recognise that Hong Kong is a shop window for China," he said, with the figure drawn from tourism numbers for both locations.
"Last year, our exports grew 32 per cent," Ryan added, with more seafood, beef, beers, whiskies and Irish cream liqueurs landing on Hong Kong tables. Most of the seafood served at Macau casinos also came from Ireland, he said.
Just weeks after Ryan moved to the city, he found himself at the centre of the Occupy protests. He took one of his daughters, then aged 11, to the site in Admiralty.
"I was very impressed by both sides and there was an ability to avoid violence and that's something I'll take with me forever. That so many young people were able to come out and protest peacefully was remarkable," he said.
Born in Dublin in the late 1960s, Ryan is no stranger to politics turning to violence with the Northern Ireland conflict a dominant issue when he was growing up.
It was these formative years that set him on his career path. "That's what drove me to become a diplomat," he said, "to see if I could contribute to peace on the island of Ireland. It was the defining issue of my generation and I was fortunate to work on the peace process for three years. And after that, Asia beckoned.
"We've been through particularly difficult times in my own country and the bottom line is that dialogue is the only way."
This article appeared in the South China Morning Post print edition as: Direct flight to Ireland is envoy's number one goal