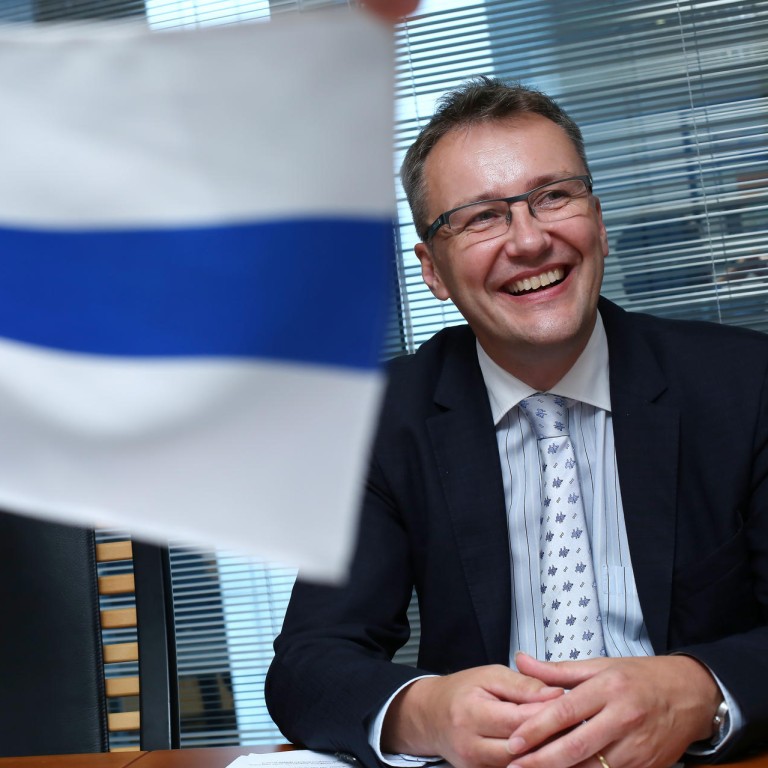 Ease homework load on Hong Kong children, Finland's top envoy in city says
Hong Kong can learn from Finland's education system by easing the homework burden on students so both they and their parents have less stress in their lives, the Nordic country's top diplomat in the city said.
Jari Sinkari, Finland's consul general in Hong Kong, said he had gained first-hand experience of the workload imposed on children in Hong Kong when his 18-year-old daughter studied at an international school in the city in the last academic year.
"My daughter was here in the last school term and she had a lot of homework," Sinkari said.
"Maybe the one thing I would like to change a little bit would be the education. The Hong Kong system would [apply] less pressure to the school kids. I think it is a little bit stressful not only for the kids but also the families."
The diplomat revealed that the governments of Finland and Hong Kong had been discussing setting up an exchange programme that would send Finnish teachers to Hong Kong and vice versa so that both sides could learn from each other.
There were also plans to establish what Sinkari termed a "sister schools" programme to allow further cultural exchange, but more discussions were needed to determine exactly how the programme would work, he said.
For many years, Finland's education system has been the envy of the world.
It has consistently been one of the highest-performing developed countries on the Program for International Student Assessment, a widely recognised tool established by the Organisation for Economic Cooperation and Development to measure education systems worldwide.
In Finland, Sinkari said, nine years of compulsory education began only when a child reached seven years of age. Parents usually took their children to nursery when they were aged six, but this was not compulsory.
In Hong Kong, compulsory education also covers nine years, beginning when a child is admitted to primary school at six. This is followed by a minimum three years in secondary school.
But most if not all parents take their children to kindergarten when they are only three, and music, dancing and sports classes are popular with so-called "tiger mums" who want to boost their child's chances of admission to a prestigious school.
"In Finland, we consider that children should be children for as long as possible. Playing is children's work," Sinkari said.
He added that schooling should not start too early because children should be given time and space to explore their potential and discover their interests.
School hours in Finland are short. For children eight or nine years old, classes start at 8am and end as early as 1pm, Sinkari said.
He added Finnish schools conducted "much fewer assessments" than in other countries.
This article appeared in the South China Morning Post print edition as: Ease homework load on children, envoy says