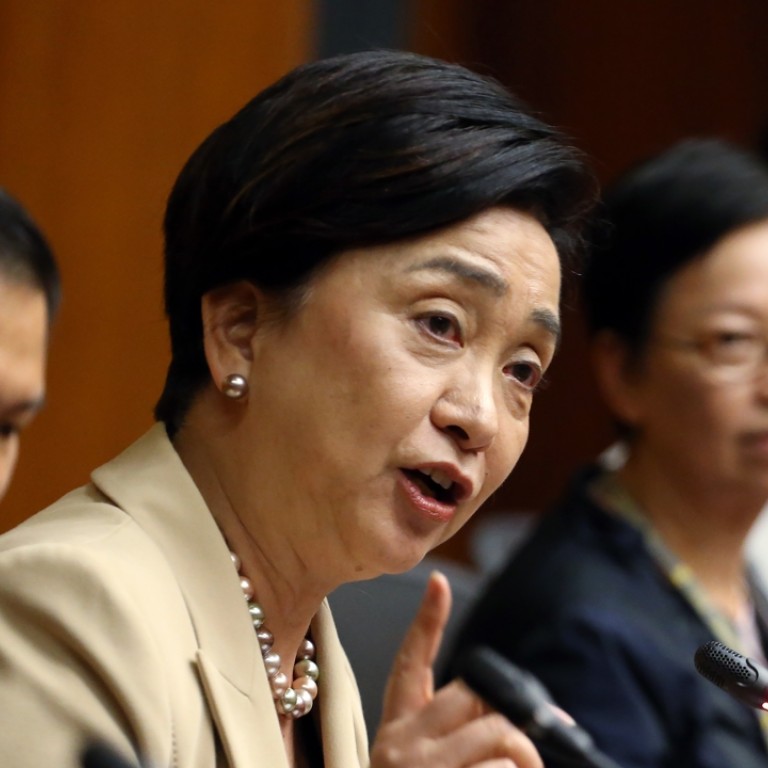 Democratic Party to raise Hong Kong police's Occupy handling and plight of domestic helpers at UN torture hearing
Police brutality and inadequate oversight of officers will be highlighted by party, lawmaker says
Allegations of police brutality and inadequate oversight of the force, screening of asylum seekers and the plight of foreign domestic helpers will top the agenda when a delegation of NGOs and political activists makes a presentation to a United Nations committee next week.
The UN Committee Against Torture will hold a two-day hearing next week to discuss how Hong Kong and mainland China are implementing the Convention Against Torture and Other Cruel, Inhuman or Degrading Treatment or Punishments.
"[The committee] has no power to threaten or order the SAR government to do anything … but if the government refuses to implement any [of the committee's recommendations], it would need to give an explanation," said Democratic Party chairwoman Emily Lau Wai-hing as she prepared to go to Geneva.
Among the recommendations the Hong Kong government had repeatedly ignored, Lau said, was a call to set up an independent body to investigate complaints against police.
The UN committee will hear from both the Beijing and Hong Kong governments before non-governmental groups present their findings.
In its report to the committee, Lau's party dubs the government's efforts to implement the convention "feeble, haphazard and insufficient". It points to the response to last year's Occupy protests as one issue.
"We urge the committee to ask the HKSAR government to conduct an independent inquiry to find out why 87 rounds of tear gas were fired at peaceful demonstrators, and why excessive force was used on peaceful demonstrators and journalists," the party's report reads.
Aside from policing, Lau said her party would ask the committee to press the government to allocate more resources to ensure a more effective and fairer mechanism was put in place to assess the claims of the 10,450 asylum seekers now in Hong Kong.
It would press for more resources and power to be allocated to the Labour Department to oversee more than 1,000 domestic helper employment agencies in the city to prevent a repeat of the assault on maid Erwiana Sulistyaningsih last year.
This article appeared in the South China Morning Post print edition as: Policing and asylum complaints to go to UN