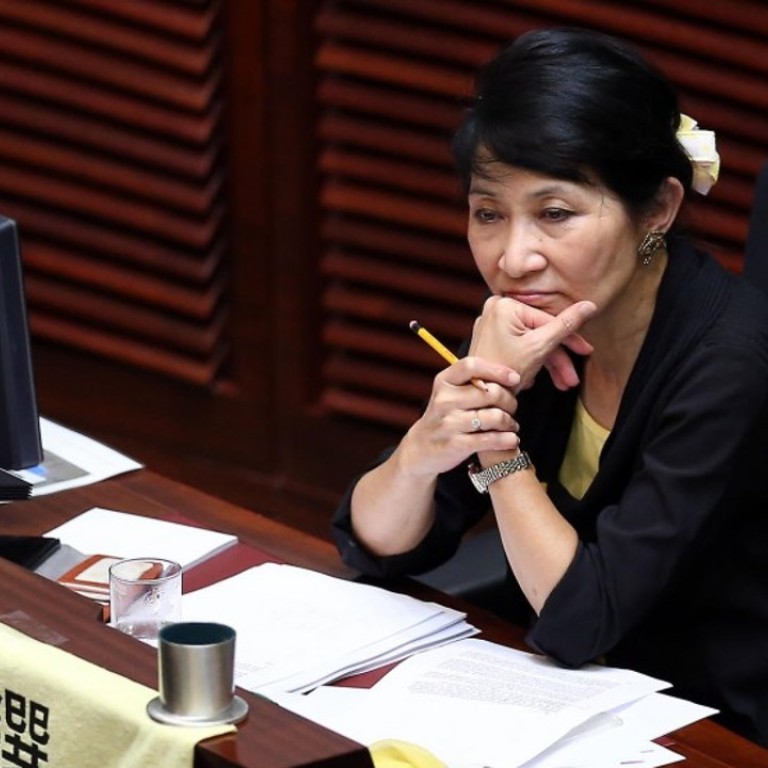 A warning against 'seeing different cultures with a narrow perspective': Legco rejects anti-mainlandisation motion
The measure proposed to 'safeguard' local core values from 'mainlandization'
The home affairs minister has warned against "seeing different cultures with a narrow perspective", as lawmakers voted down a motion calling for the government to defend Hong Kong's way of life from "the mainland's influence".
However, in conclusion to a 90-minute debate in the Legislative Council this morning, Secretary for Home Affairs Lau Kong-wah stopped short of commenting on pan-democrats' concern about graft and language-standard issues in the city.
"It is not conducive for anyone to see different cultures with a narrow perspective or from an exclusive angle. It is not the Hong Kong that we are familiar with," Lau said. "We should appreciate a multicultural and inclusive Hong Kong."
The motion on "Safeguard Hong Kong from Mainlandization" was tabled by Civic Party lawmaker Claudia Mo Man-ching yesterday.
Speaking this morning, Mo said the government must safeguard the city's core values as she was worried about Hong Kong being increasingly influenced by the mainland.
"'Mainlandisation' refers to [consumer rights,] rampant corruption and abuse of power in the mainland," she said. "Consumer's confidence in the mainland has gone bankrupt because everything can be fake."
Education representative Ip Kin-yuen said after the University of Hong Kong's council controversially denied its former law dean Johannes Chan Man-mun from being appointed as pro-vice-chancellor, many people were worried that city's universities are under Beijing's influence. Chan was repeatedly criticised by pro-Beijing figures for his working relationship with legal scholar Benny Tai Yiu-ting, who co-founded Occupy Central.
"Mainland universities are government-oriented and led by the Communist Party, but this is not what Hong Kong wants," Ip said.
League of Social Democrats chairman "Long Hair" Leung Kwok-hung suggested that Hong Kong risked becoming another mainland city, saying Chief Executive Leung Chun-ying appeared to be concerned about "shining President Xi Jinping's shoes".
On Tuesday, when Xi arrived in Manila to attend the Apec 2015 leaders' summit, Leung made a rare move by going to the airport to greet and shake hands with the president.
Wholesale and retail representative Vincent Fang Kang, from the pro-business Liberal Party, complained that radical activists' protests targeting mainland shoppers had already caused tourist and retail figures to drop.
"We must unite and rebuild our image," Fang warned. "Otherwise Hong Kong will be hopeless."
As the motion was tabled, the Beijing-loyalist camp countered that the pan-democrats were merely rejecting the central government's sovereignty over Hong Kong.
Sports and cultural sector representative Ma Fung-kwok, also a local deputy to the National People's Congress, said from the 1990s on, "media around the world usually use" the Chinese term which roughly translated to "the interior" or "the inland".
"If anyone in Hong Kong still describes our country as 'the mainland', they are rejecting Beijing's resumption of sovereignty over Hong Kong," Ma said.
The motion was voted down, with 19 in favour and 34 opposing it.