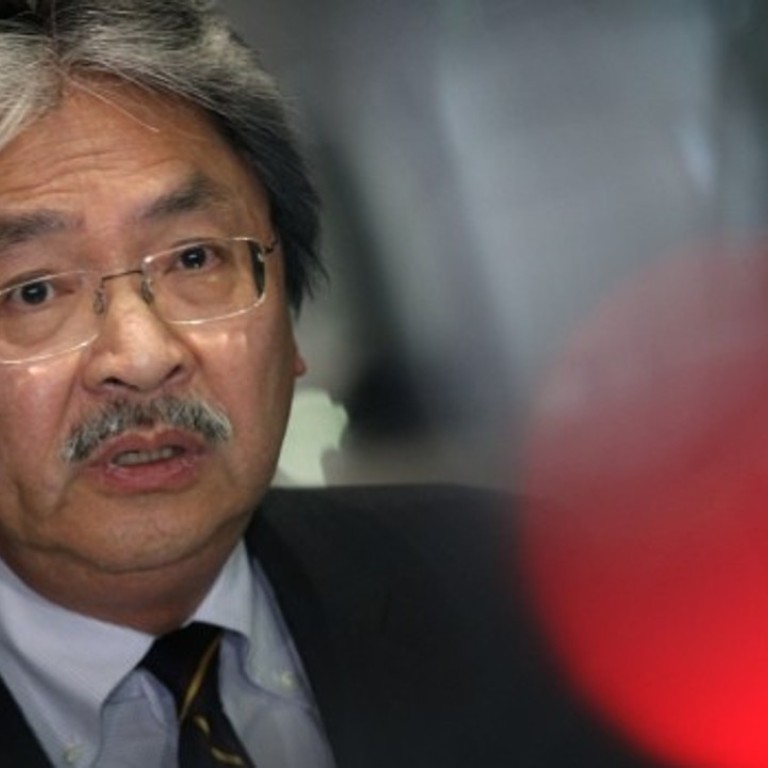 Mainland academic rings the alarm on the rise of 'neo-localism' in Hong Kong
A day after Financial Secretary John Tsang puts a positive spin on the trend, think tank member warns independence forces could unite to promote the ideology
An academic from the mainland's top think tank on Hong Kong affairs has called for vigilance against the rise of "neo-localism", a day after Financial Secretary John Tsang Chun-wah put a positive spin on the trend in the city.
In a commentary published in Global Times yesterday, Fan Peng, a member of the Chinese Association of Hong Kong and Macau Studies, wrote that advocates of "neo-localism" aimed at achieving "full autonomy" and stirring up the sense of Hong Kong identity which differentiated themselves from the mainland.
"Although neo-localism still has limited political impact, the force advocating it may coalesce with anti-China and anti-communist elements in Taiwan and Southeast Asian countries to create a more deep-rooted crisis in the field of culture and ideology," Fan wrote.
"We should not rule out the possibility of the advocates of neo-localism in Hong Kong joining hands with Taiwan independence forces to promote the ideology in the international arena."
Fan is also an associate researcher with the Institute of Political Science under the Chinese Academy of Social Sciences.
Dr Li Pang-kwong, director of the public governance programme at Lingnan University, said many mainland academics had spotted the rise of localism.
"But they failed to find out the social soil for the phenomenon, which is the growing tension between Hong Kong and the mainland, let alone come up with a solution," Li said.
Ivan Choy Chi-keung, a political scientist at Chinese University, believed Fan may not have been referring to Tsang's blog, which was uploaded on Sunday, just a day before the publication of the article in Global Times.
Tsang compared localism with the alumni's sense of belonging at his secondary school, La Salle College, in Kowloon City.
"They are common ... [in that it is] a strong passion and sense of pride for one's own identity, tradition and culture. Such a sentiment exists everywhere – from as big as a country and a race to as a small as a school," Tsang wrote.
Rather than looking at it as a destructive force, he cited the potential of localism to become a "strong and constructive force" that binds society together.
Tsang's remarks were in stark contrast to the approach of Chief Executive Leung Chun-ying, who slammed localist protests against mainland visitors and attacked student leaders for discussing self-determination for the city.