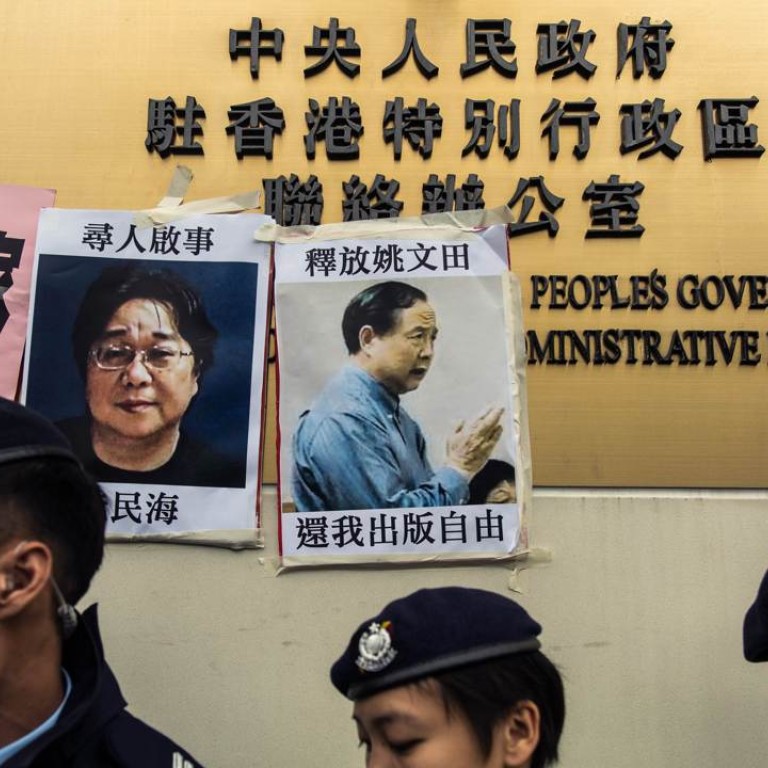 Sweden's foreign ministry takes 'serious view' over disappearance of publisher and naturalised citizen while in Thailand
Gui Minhai, who was born in mainland China but is a Swedish citizen, vanished mysteriously while on holiday in Pattaya in October
The mysterious disappearance of a Swedish publisher in Pattaya has taken on a new diplomatic dimension, with Sweden's ministry for foreign affairs making it clear to the Thai authorities it takes a "very serious view" of the incident.
Ministry spokesman Gabriel Wernstedt revealed that the Thai ambassador has been summoned to the ministry last month over the disappearance of Gui Minhai, who was born in mainland China but is a naturalised Swedish citizen.
"The ambassador promised at that meeting to promptly inform the Thai Ministry of Foreign Affairs that Sweden takes a serious view of the situation," Wernstedt told the South China Morning Post.
Gui is co-owner of the Mighty Current publishing company, which specialises in books critical of the Chinese Communist Party. He vanished mysteriously while on holiday in Pattaya in October. In the weeks that followed, four associates also disappeared, either on mainland China or in Hong Kong, raising suspicions that they were kidnapped by Chinese agents.
"Our embassies in Bangkok and Beijing are investigating this through local authorities. Swedish law enforcement authorities are working on the case. Our embassy in Bangkok has raised the issue with high-level Thai representatives," Wernstedt said.
"We still have no reliable information regarding the man's whereabouts."
Disappearing soon after Gui were the publishing house's general manager Lui Bo and business manager Cheung Jiping, as well as Lam Wing-kei, manager of Causeway Bay Books, and shareholder Lee Bo.

Lee's wife suspected that he was kidnapped by mainland officers in Hong Kong. Lee phoned his wife and said he was "assisting with an investigation" on the day he went missing. The call was made from Shenzhen.
Separately, Ming Pao quoted Gui's daughter as saying Lee told her he is a British citizen and she had informed the British police.
According to The Guardian, a spokesman for the British embassy in Beijing said they are "urgently investigating with the relevant authorities".