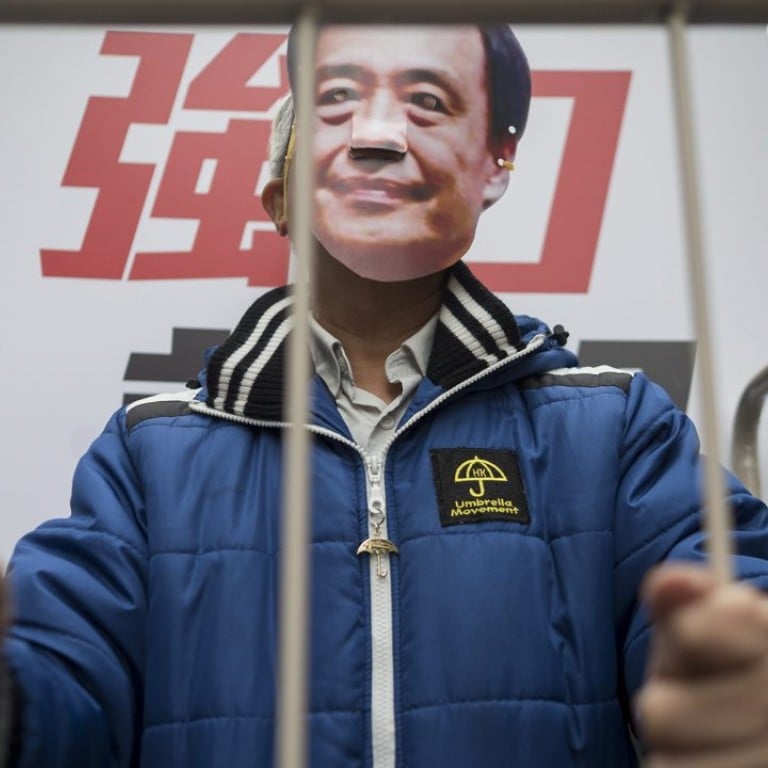 Opinion
Public Eye
by Michael Chugani
Public Eye
by Michael Chugani
Public Eye: if Lee Bo was snatched by mainland agents, the order did not come from the top
Such idiocy could only have been the work of lower-level officials trying to please their bosses
Public Eye is sure of three things. First, missing bookseller Lee Bo will resurface. Second, whichever way he explains his disappearance will be met with disbelief unless he says mainland agents abducted him for selling books critical of China. Third, Lee's disappearance and that of his four associates will be etched into the Hong Kong psyche as a deep blow to confidence in "one country, two systems".
Public Eye is also reasonably sure that if mainland agents did snatch the missing five, the order didn't come from the top. It was more likely a job by lower-level officials eager to please their bosses. Simple logic convinces us of this.
If President Xi Jinping had ordered the abduction, Chief Executive Leung Chun-ying wouldn't have dared talk tough about the illegality of mainland agents operating in Hong Kong. And if Xi was really so spooked by the imminent release of a book about his pre-marriage sex life, he has the means to order a clean job with no lose ends. But what we saw was Keystone Cops.
First, the book's author disappeared in Thailand, then three associates vanished in Guangdong, and finally Lee went missing in Hong Kong but was allowed to phone his wife, allegedly from Shenzhen, send letters, and even a video to say he was fine.
Surely, if the book was explosive enough to weaken Xi's power and destabilise the country, the five wouldn't have been nabbed separately over the space of a month, giving at least some of them enough warning to flee or make copies of the book. They would all have vanished simultaneously and heard from no more in the same way the US dumped suspected terrorists in Guantanamo Bay.
Lee will resurface but we suspect it'll be later rather than sooner. China's bureaucracy moves slowly.
Top leaders not only have to find a way to mask the idiocy of lower-level officials but also provide an explanation for the missing five that is at least half believable. And they need a game plan to release Lee and manage what he will say once back in Hong Kong.
Forget about the reciprocal arrangement that requires mainland officials who have detained a Hongkonger to inform our government within 14 days. It doesn't technically apply because Lee's wife now says her husband is fine, and Lee has claimed he wasn't abducted.
It doesn't matter if senior or junior officials grabbed Lee. It's inexcusable either way. But the idiocy has already occurred. We can milk it to fan further animosity towards Beijing, which does no one any good, or we can make clear we will not tolerate such blatant breaches of the Basic Law but allow Beijing breathing space to put things right.
If there's a silver lining, it's that Beijing now understands how fiercely Hongkongers will defend our rule of law.