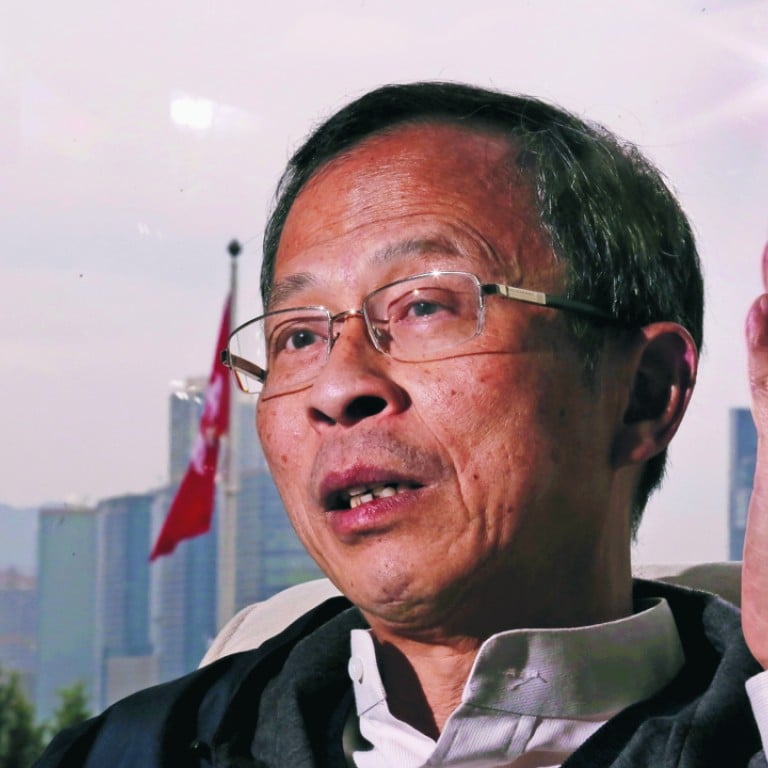 Hong Kong Legco president urges Beijing to reassure 'one country, two systems' still intact in wake of missing bookseller case
Jasper Tsang Yok-sing says central government must put an end to speculation over handling of publisher Lee Bo amid anxiety in Hong Kong
Legislative Council president Jasper Tsang Yok-sing has urged the central government to send a clear message that nothing in violation of the "one country, two systems" principle has occurred concerning the disappearance of Hong Kong bookseller Lee Bo.
The Beijing-friendly heavyweight said he had noted Foreign Ministry spokeswoman Hua Chunying did not categorically deny last week the allegation that mainland law enforcement officers had kidnapped the Causeway Bay Books owner.
"The spokeswoman hasn't given a categorical 'no' [that their] law enforcers didn't cross the border to enforce the law, " Tsang told the Post yesterday.
"If you do not deny it categorically, inevitably you'll leave people speculating," he said.
Responding to journalists' questions on Lee's whereabouts at a news conference in Beijing last Tuesday, Hua said foreign governments had no right to interfere in Hong Kong affairs. Foreign Minister Wang Yi described Lee as "first and foremost a Chinese citizen" when British foreign secretary Philip Hammond raised concerns about Lee's disappearance on a visit to Beijing.
"[She] was making no effort at all to communicate with the people of Hong Kong or pass on any message to those in Hong Kong who have worries about whether the 'one country, two systems' principle is still intact."
Tsang said mainland government departments should come out and give a "very clear message" that nothing that violated the Basic Law or the "one country, two systems" principle took place.
"If there is something you cannot reveal, you should tell people there are certain details you can't disclose," Tsang said.
"You need to tell people there's nothing that has breached 'one country, two systems' to alleviate anxieties. Until the truth is exposed, you can't blame people for all sorts of speculation."
Lee, who holds a British passport, was the fifth Hong Kong bookseller involved with publishing books banned on the mainland to go missing in the past two months. The disappearances prompted thousands to take to the streets on Sunday in protest.
In an editorial published last Wednesday, the state-run Global Times newspaper said while it was a definite "no" under the Basic Law for mainland officers to drag Lee Bo out of Hong Kong, "all powerful departments in the world" had "ways" to get around the law to make people under investigation cooperate.
"You can't say the Global Times editorialreflects only the views of its editorial staff. I believe some holding 'responsible positions' on the mainland hold the same view," Tsang said.
Watch: Thousands of Hong Kong protesters march to demand release of missing booksellers
He said many mainlanders, including officials, had ideas about the rule of law and civil liberties that differed from Hongkongers.
"That's why we have 'one country, two systems'," he said. "Our way of life is such that no one should disappear suddenly."
Additional reporting by Tony Cheung, Clifford Lo and Phila Siu