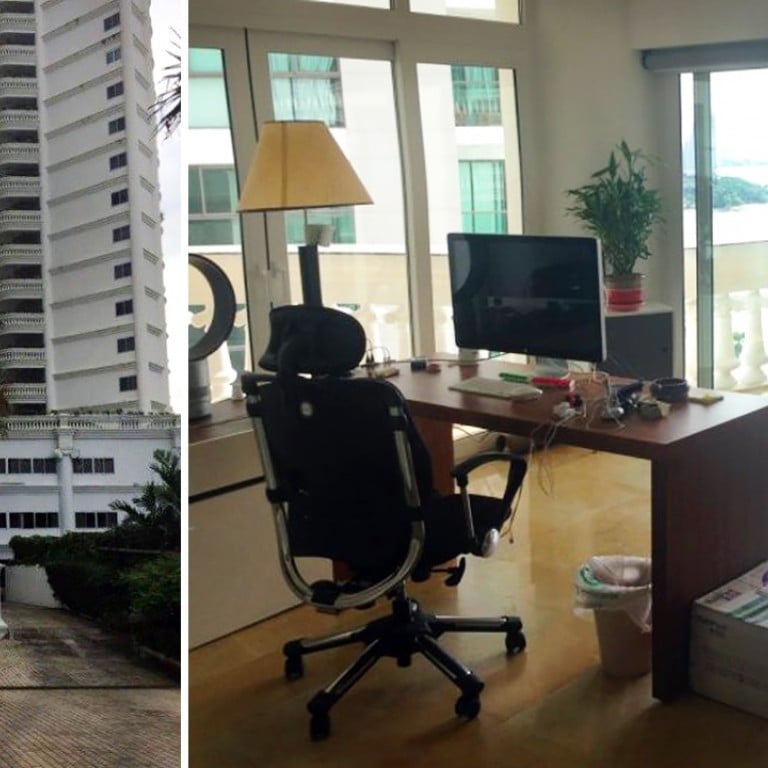 Exclusive

|
'What has happened to him is abduction': Gui Minhai was involved in drink drive accident but trip to mainland dubious, close friend reveals
Dissident poet Bei Ling says Gui's confession looked like a 'scripted speech', and reveals four Chinese men had entered Gui's Thailand home and attempted to take his computer
October is usually the time the resort town of Pattaya in Thailand shrugs off the lull of the low season as it prepares for year-end tourists seeking the sun and sea.
But on the sunny afternoon of October 17, an unexpected visitor cast a curious shadow when he arrived at a condominium building  in search of someone.
Gui Minhai, garbed in a T-shirt and white shorts, hurriedly dropped off groceries he had just bought with the managers of his apartment building as soon as he saw the visitor and invited the young man into his white car.
That was the last time Gui was seen alive, and thereafter his whereabouts remained a mystery – until he appeared on the state-run CCTV on Sunday claiming he had surrendered to mainland authorities for a drink-driving death he allegedly caused in 2003. 
The last appearance by Gui near his holiday home, captured by closed circuit television, would not have come to light if a long-time friend had not taken the initiative to investigate his disappearance, along with four others who vanished separately later.
That friend was Bei Ling, co-founder of the Independent Chinese PEN Centre, who, together with friends pored over a month's worth of closed circuit television footage at Gui's apartment and interviewed the apartment manager, a woman called Mai.
"What has happened to him is abduction conducted by a country. The Chinese government needs to come out and offer an explanation," Bei told the Post from Boston.
While many Hongkongers have been alarmed at the disappearance of the five booksellers, the spotlight has fallen mostly on Lee Bo, the co-owner of Causeway Bay Books and the last to have vanished late last year.
The latest twist in the personal details of Gui  – a business partner  whom Lee Bo now has described as morally moribund in a letter he allegedly sent – has prompted yet more questions and stoked fears of what else might be dredged up to explain their disappearance – or as widely-believed – abduction by mainland agents.
The facts of Gui's disappearance remain just as sketchy but Bei's accounts give another side to the interview on Sunday, calling into question Gui's apparently voluntary decision to surrender. 
According to Bei, about two weeks after Gui's last appearance, Bei said Mai had received a call from the publisher to permit four men – at least three of them Chinese-speaking – to enter his apartment and even stay overnight on November 3. Mai said the visitors, who stayed 20 minutes, had attempted to take away Gui's computer but were stopped by the management office. One of them reportedly said  Gui was "gambling in Cambodia".
The four men, who left the apartment in a taxi, were believed to be heading to Poipet, a casino city along the border between Thailand and Cambodia, according to Mai, who received a call from that taxi driver after the gang left their phone in the vehicle.
Bei eventually decided to report the case to Thai police as he found it deeply troubling that mysterious visitors might already have snatched the Swedish passport of Gui and even duplicated files and emails on his computer.
At first, it was not easy to convince Gui's wife, who lives in Germany, that her husband had vanished inexplicably, said Bei. The wife told Bei that Gui still called her every seven to ten days.
Bei then suggested she tell Gui she planned to visit Thailand and ask him to fetch her at the airport. 
But as Bei suspected, Gui told his wife through instant messenging app WeChat that he could not pick her up and asked her not to visit Thailand. Bei took that as a subtle message from Gui to his wife that he had lost his freedom and had been taken away.
However, two weeks after he went missing, Gui, appeared to have sent a message via Skype to his 22-year-old daughter, Angela Gui, who is studying in England.
"I have put [HK$30,000] in your account in Hong Kong, and hope you will be fine with everything," the message read. Bei believed that the people who had kidnapped Gui let him do so to show that Gui was safe. It was a ruse to persuade Gui's family that all was well with him. 
On Sunday, Gui made an unexpected appearance on CCTV with a jaw-dropping story. He said he decided to escape from China after the court issued him with a two-year jail term, suspended for two years,  in 2004 in Ningbo in Zhejiang province. Under the sentencing terms, he was meant to stay in the mainland. 
Gui said he was overwhelmed by guilt and had failed to find another home. So he decided to turn himself in. But before the CCTV report emerged, other reports had suggested Gui was kidnapped by possible Chinese agents while on holiday in Pattaya.
Bei did not believe Gui had returned to China out of his own free will, describing Gui as "reading from a scripted speech". 
Another friend of Gui, chief editor Jin Zhong of Open Magazine, was also unconvinced.
"I hold reservations over his 'voluntary surrender', which could have been done right here in Hong Kong, not during vacationing in Pattaya," Jin added.
He said China looked at Gui and his four other missing associates such as Lee Bo as a "clique"and would handle them as a collective case.
"But to what extent Lee is viewed as Gui's partner has yet to be seen. Judging from the 10-year prison term Hong Kong publisher Yiu Man-tin got two years ago, I'm afraid the term would not be less for the present round," he said.
Netizens have also spotted discrepancies in Gui's appearance on CCTV.  In one part of the interview, Gui had short hair and appeared anxious. But in another part, he looked at ease and had longer hair. The footage also showed him in two different shirts – in grey and then  black.
Born in Ningbo in 1964, Gui began his publishing career at the People's Education Press after graduating in history at Peking University in 1985. He left for Sweden in 1988 to enrol at the University of Gothenburg, where he obtained a PhD in 1996. He and his wife became Swedish nationals and they had a daughter in 1994.
Gui returned to China in 2000. After receiving the suspended sentence in his hometown for the drink-driving accident, he left for Germany.  In 2006, Gui turned to publishing in Hong Kong and formed as many as eight joint companies with partners to produce books on China, with an emphasis on scandals, from mistresses to corruption, involving top state leaders.
The publishing business blossomed in 2013 when the scandals involving disgraced party boss Bo Xilai were confirmed to be true. Of the estimated 100 books on Bo that sold like hot cakes, half were published by Gui, who was said to have made a profit of HK$10 million just in 2013 alone.
That year, Gui founded Mighty Current Media, a publishing-distributing enterprise specialising in books on political gossip about leaders in China, with Hongkongers Lee Bo and his wife Sophia Choi, and Lui Bo. A year later, they purchased the Causeway Bay Books store and thus owned the entire publishing chain.
The Post learned that police officers visited Gui's Hong Kong residence in early January.
On January 4, three officers went to Gui's three-bedroom flat in a waterfront high-rise in Tsuen Wan and made inquiries, building managers who have knowledge of the matter said.
Gui stayed at his Hong Kong house for only a limited period of time, several weeks for instance, each time building managers caught sight of him.
Gui's wife and daughter, who live in Europe, would also come over to stay periodically.