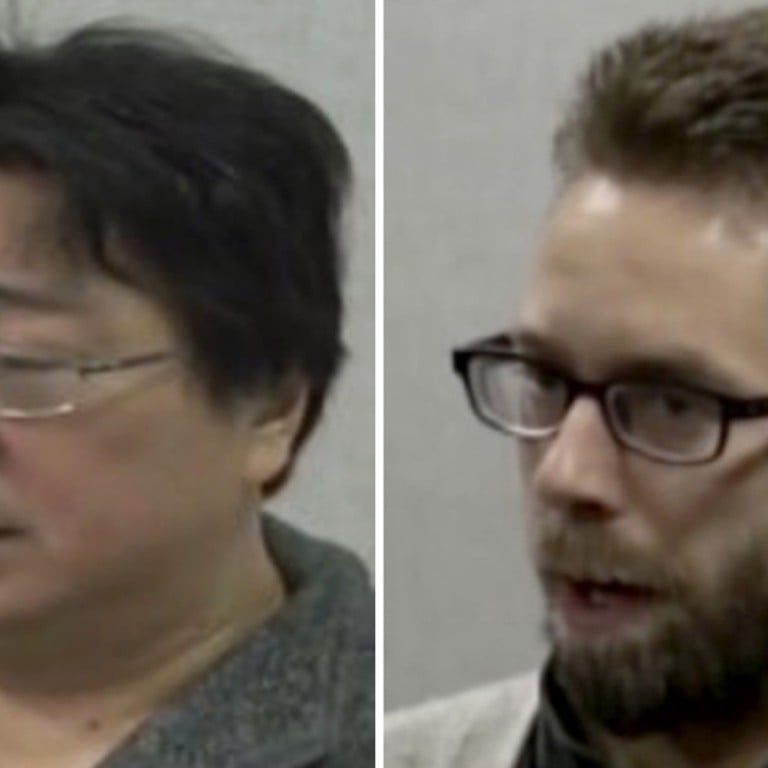 United States voices concern over apparent forced confessions in China
Statement comes after videos released of Swedish NGO worker Peter Dahlin and mainland-born Swedish national Gui Minhai
The United States has expressed "concern" about the growing number of people in China who appear to "have been coerced to confess" to crimes on state media recently. Meanwhile an international press freedom concern group has urged the European Union to impose sanctions on Beijing's state-owned media agencies over the reports.
Washington and Reporters Without Borders (RSF) were understood to be referring to Swedish NGO worker Peter Dahlin and Swedish national Gui Minhai.
On Tuesday, state news agency Xinhua accused Dahlin of setting up the Chinese Urgent Action Working Group to carry out activities that "endanger state security", including helping the teenage son of detained lawyer Wang Yu flee abroad.
"I violated Chinese law through my activities here," Dahlin said on state broadcaster China Central Television (CCTV).
The report came two days after Gui Minhai, a mainland-born Swedish national and Hong Kong bookseller , appeared in a recorded interview on CCTV, claiming he had surrendered to the mainland authorities over a crash in which he killed a woman.
Gui was one of the five booksellers who went missing since October. It was believed that they were detained for selling books in Hong Kong that are banned on the mainland.
Under the Basic Law, Hongkongers enjoy the freedom of publication, and mainland agencies must not enforce their laws in Hong Kong.
Speaking in a daily press briefing on Thursday, US State Department deputy spokesman Mark Toner said: "The United States is concerned about the growing number of people in China recently – also including European citizens – who appear to have been coerced to confess to alleged crimes on state media."
Toner added that these confessions came "often before the commencement of any trial or the announcement of any charges" and that "some of these people have not been afforded legal or consular representation".
"These actions undermine China's claim to be a rule of law society and run contrary to China's human rights commitments," Toner said. The actions also "hinder [China's] attempts to build a more transparent and effective justice system," he added.
RSF is calling for European Union sanctions against CCTV and Xinhua, saying that it is "appalled by the growth of this practice by China's state media, which poses an alarming threat to freely reported news and information".
Describing Gui and Dahlin as "victims", head of RSF's Asia-Pacific desk, Benjamin Ismaïl, said: "We are outraged by the dissemination of forced 'confessions' that have no informational value ... By knowingly peddling lies and statements presumably obtained under duress, CCTV and Xinhua become mass propaganda weapons and cease de facto to be news media."
He said the two agencies "represent a threat to freely produced news" and should be sanctioned.