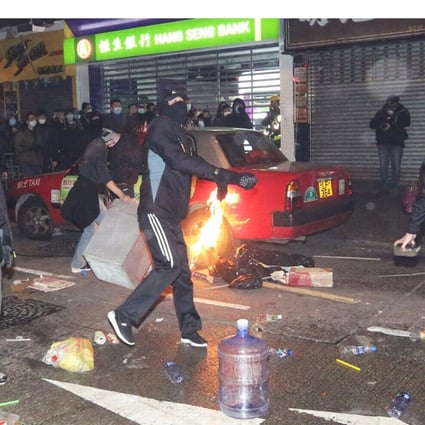 Rubbish and burnt papers are scattered on the street during the riot in Mong Kok. Photo: Edward Wong
Explained: who are Hong Kong Indigenous and what was their role in the Mong Kok protest and riot?
Group leader Edward Leung Tin-kei, a candidate in upcoming Legco by-election was seen at forefront of protest has been arrested. But what of this group and their aims?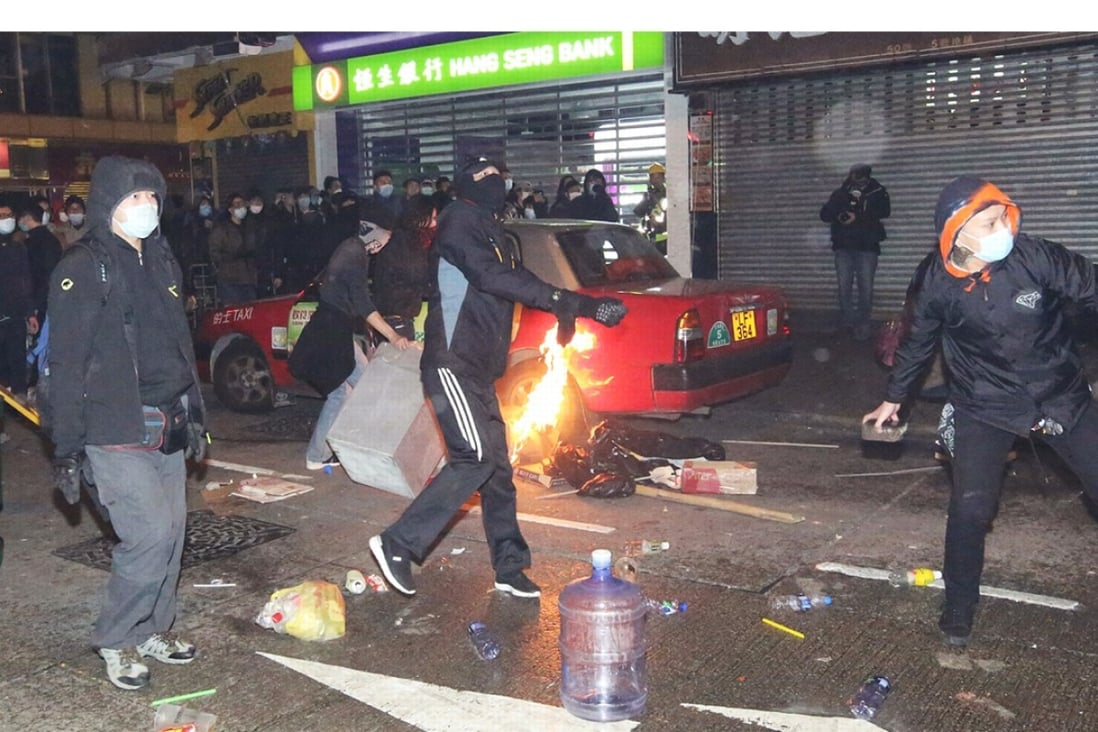 Rubbish and burnt papers are scattered on the street during the riot in Mong Kok. Photo: Edward Wong