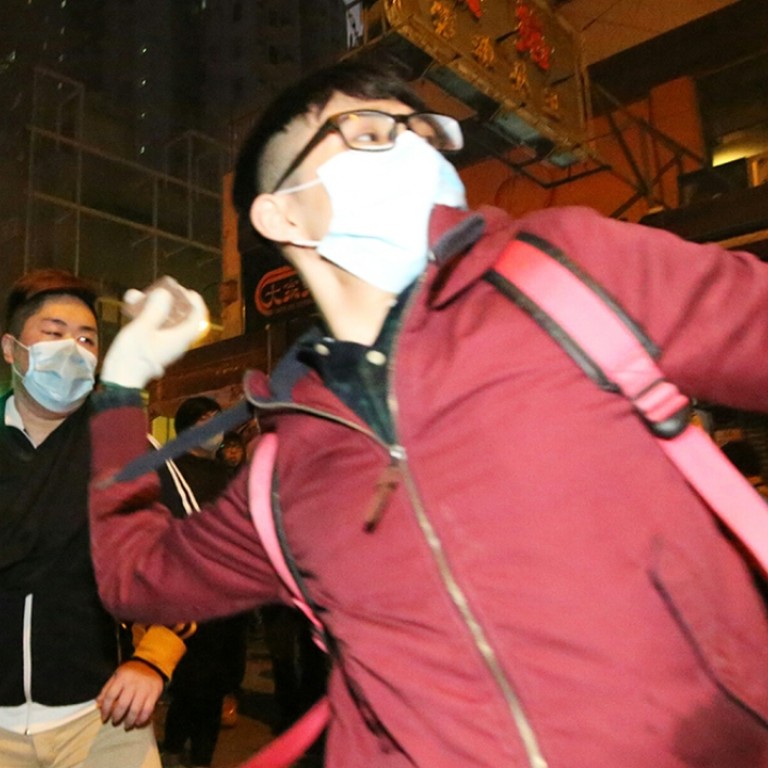 Timeline and map: how the Mong Kok street hawker hygiene clampdown became a full-scale riot
Running street battles, gunshots, open fires, clouds of pepper spray and a hail of bricks
10.00pm – Police engage in the first standoff at Portland Street after some people – upset about the Food and Environmental Hygiene Department's clampdown on hawkers – appeared to have blocked a taxi from leaving the street. But the police leave shortly after. And the crowds continue to queue for street food.
11.45pm – Police return with a portable podium, which sparks anger in the crowd. In the ensuing standoff, pepper spray and police batons are used, while the crowd responds by throwing objects like water bottles back.
The Mong Kok New Year riot mapped
12.00am – Police begin to clear Portland Street after their offer to let the hawking continue peacefully fails. The crowd grows angrier and people start throwing glass bottles, stones and pellets.
2.05am – A policemen fires two gunshots into the air close to Argyle Street, as the crowd is now fended off. The scene descends into chaos as protesters engage in scuffles and fighting with the police and toss glass bottles and rubbish bins at them. Some protesters, on the other hand, start accusing police of using excessive force.
2.16am – HK Indigenous representative Edward Leung Tin-kei is arrested, according to a Facebook post by the group.
3.00am – Standoff subsequently moves to Nathan Road, which is later blocked. Protesters again throw glass bottles and bricks at the police.
4.00am – The first of the multiple fires starts at Sai Yeung Choi Street South, followed by three more that are later ignited on the same street. Protesters set up more fires at various spots throughout the early hours of the morning.
7.15am – Following yet another long standoff, protesters are dispersed at Soy Street near Fa Yuen Street after police officers in Police Tactical Unit uniform are deployed.
8.45am – Streets calmed as cleaners move in to sweep away bricks and bottles from street fights.
9.45am – Mong Kok MTR station reopens