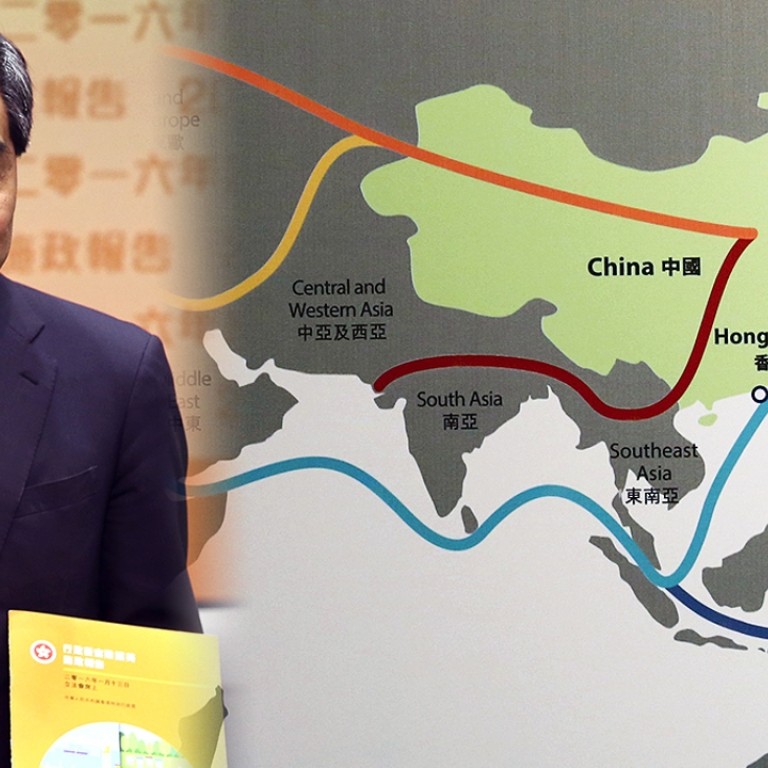 5 things Hongkongers should watch for in China's 'Two Sessions'
Here are five things to watch out for when it comes to Hong Kong issues at the lianghui, China's annual parliamentary sessions
1. What are the state leaders' latest takes on Hong Kong?
On Thursday, CPPCC chairman Yu Zhengsheng urged in his annual report that Hong Kong delegates should "extensively" engage in work related to the young, while NPC chairman Zhang Dejiang will meet the delegates on Friday.
But the million-dollar question remains: What will Premier Li Keqiang say about Hong Kong in his work report on Saturday, and what will be Zhang's advice or warning for Hong Kong in his annual closed-door meeting with the city's deputies to the NPC, which was expected to take place as early as Sunday?
2. What is Beijing's stance on the rise of localism, especially among students in Hong Kong?
One of the reasons why the state leaders' comments matter is because the Two Session convened days after localist candidate Edward Leung Tin-kei, 24, won more than 66,000 votes in the Legco by-election last Sunday, coming third. Leung's group Hong Kong Indigenous was criticised for taking part in the Mong Kong riot last month. Beijing officials described rioters as "separatists", putting them in the same category with extremists in Xinjiang and Tibet, which was regarded as posing threat to national security.
Youth affairs is a key theme in the proposals that Hong Kong delegates planned to submit to Beijing during the national bodies' annual session.
For example, delegates from the Democratic Alliance for the Betterment and Progress of Hong Kong suggested more cooperation between local and mainland tertiary institutions and authorities to make it easier for Hong Kong associate degree graduates to further their studies or find a job on the mainland.
CPPCC (Business and Professionals Alliance) delegate Jeffrey Lam Kin-Fung proposed that Beijing and Hong Kong should find ways to encourage a sense of national identity among the city's young.
3. Any hint on whether Chief Executive Leung Chun-ying will be seeking a second term in the wake of much turmoil in Hong Kong?
Political scientists believe it is likely Leung will seek re-election next year, and the 1,200-member Election Committee, dominated by the business and professional elite, as well as Beijing-friendly unionists and politicians will decide.
But with social and political conflict escalating in recent months, the Beijing-loyalist camp has been deeply divided on whether Leung should seek another term: some, including the Liberal Party, dropped a strong hint that Hong Kong could restore social harmony if someone else were to take Leung's place next year. But on Wednesday, Maria Tam Wai-Chu , a veteran deputy to the NPC, said it would be "very damaging" for the government to change every five years. So would state leaders give any hint on the debate, as it is believed they are the ones who have the final say anyway?
4. What is Hong Kong's role under 13th five-year plan and "One Belt, One Road" strategy?
After Leung Chun-ying mentioned "One Belt, One Road" 48 times in his January policy address, some NPC and CPPCC delegates are hoping Beijing will roll out intiatives to boost Hong Kong's technological, financial and tourism sectors under the strategy, which covers dozens of countries in southeast and central Asia, as well as east Africa.
DAB delegates proposed more cooperation between the innovation and technology sectors and financial regulators in Hong Kong and the mainland. The Liberal Party proposed further enhancement of the city's role as Asia's commerce and trade hub, while the BPA proposed promoting Hong Kong as an arbitration, financial and tourism centre under "One Belt, One Road".
5. Lee Po mystery and co-location:
Raising some eyebrows, even DAB delegates, who were regarded as conservatives, included in their proposals one which urges Beijing to educate its officers that it is "unlawful to enforce mainland law in Hong Kong".
That was because Lee's account of his disappearance, that he "voluntarily" smuggled himself across the border to help with an investigation on the mainland, has failed to calm the residents' fears that he was in fact lured across the border and interrogated for publishing books about the Beijing leadership.
Liberal Party delegates also asked Beijing to seek to alleviate people's concerns about cross-border law enforcement.
Lee's case also made it harder for the city's government to get approval for HK$19.6 billion in extra funding for a high-speed rail to the mainland, as pan-democrats said co-location of mainland and local officers at the West Kowloon terminus would give rise to more "forced disappearances" like Lee's.
Since the co-location issue has been discussed for years without bearing much fruit, the DAB and the Liberals planned to urge Beijing to come up with a plan with the city's government as soon as possible, and ensure that it would not contravene Hong Kong's Basic Law mini-constitution.