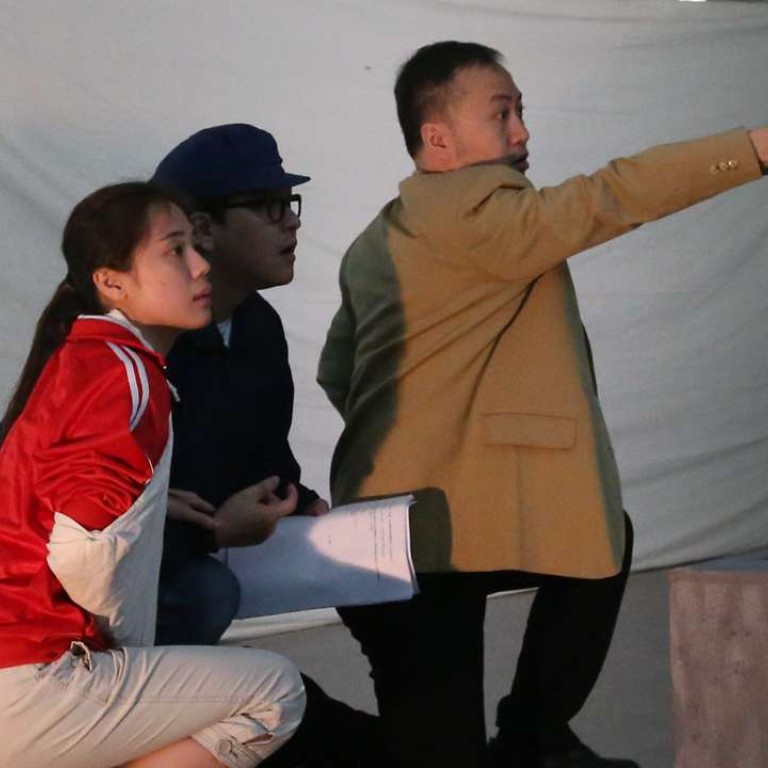 Hong Kong theatre group dedicated to Tiananmen crackdown concerned by dwindling interest from schools
Stage64, a performance group that tours schools to raise awareness of the bloody crackdown on June 4, 1989, is worried teachers are being told to avoid the issue
A theatre group dedicated to plays on the bloody Tiananmen Square crackdown has seen invitations to perform at schools drop by more than a quarter this year, prompting concerns that teachers are under increasing political pressure to ignore the sensitive issue.
In one case, a school abruptly cancelled its reservation after it had completed most of the booking procedures, just two days after the case of missing booksellers came to light.
"That school has been collaborating with us for two or three years already," Wei Siu-lik, the producer of theatre group Stage64, said.
"They cited a 'site problem' as their reason of cancellation. We then counter-proposed many other alternative slots but have never heard from them again."
Stage64, which ran its first hit, Edelweiss, in 2009 marking the 20th anniversary of the Beijing student crusade, has been putting plays featuring different stories of the Tiananmen Square crackdown on stage every year, alongside a school tour.
The group used to tour about 40 schools every year, said Wei, but they got less than 30 invitations this year. There are 476 local secondary schools in Hong Kong.
"We have expected a decline of invitations but have never thought it would be that few," she said, adding some teachers expressed concerns about the content of the play last year, following the 79-day Occupy sit-ins in 2014.
"Some teachers told us after the show that we might not be able to come again the next year as their principal has some opinions [on the show] … We are mentally prepared a school tour might no longer be feasible in future anymore."
The Hong Kong Professional Teachers' Union and the Hong Kong Alliance in Support of Patriotic Democratic Movements in China have been subsidising Stage64 for the plays which cost about HK$7,000 for each school performance. The schools are offered half-price discount.
Wei said the group has planned to place more focus on public performances in future as they were told it would be "easier" for teachers to take students to watch the play as it would skip a lot of complicated procedures.
Three plays, including Edelweiss and Beliefs Soar, would be run for three consecutive days starting from May 20 this year in HKICC Lee Shau Kee School of Creativity in Kowloon City, with seminars held after each show.
Putting political pressure aside, Wei also said there were increasing difficulties in bringing the message of what had happened in Beijing to students, as the crackdown marks its 27th anniversary in June.
"The feedback is getting worse year after year as some students nowadays have found the incident none of their business … that's why we have been trying hard to add the recent developments in Hong Kong to the show," she said, referring to the movement against the national education curriculum in 2012 and also the Occupy sit-ins.
The annual candlelight vigil to commemorate the crackdown organised by the Hong Kong Alliance in Victoria Park has courted controversy over the past few years amid the rise of localism sentiments, as some young people and groups argued the democratic progress of the mainland should be segregated from that of the city's.
Hong Kong Alliance also earlier announced it was to shut down the world's first museum dedicated to the crackdown because of a legal battle launched by the tenants in the commercial building, which they believed was politically motivated.