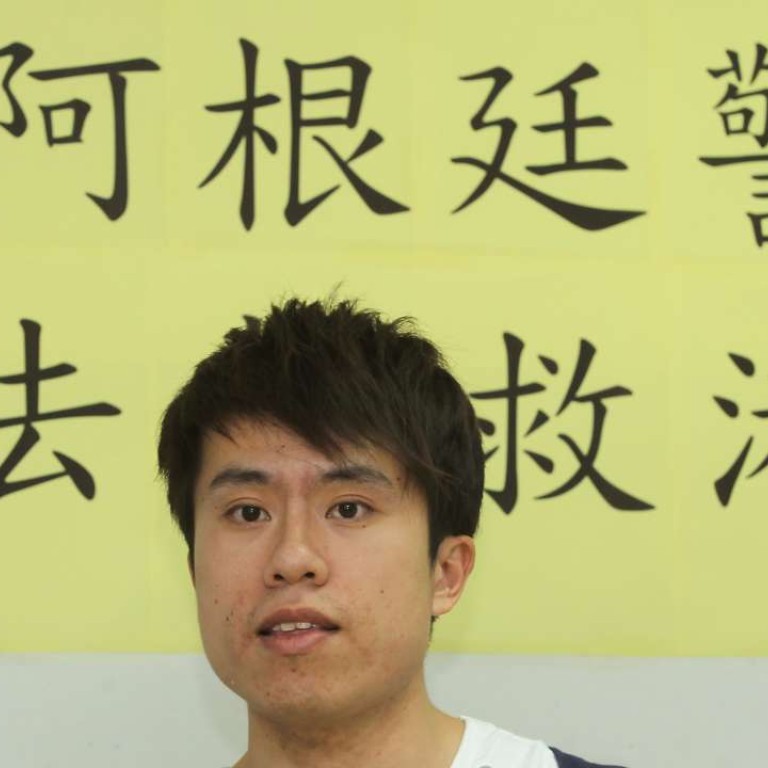 Hong Kong's Democratic Party opts for young guns as it puts forward seven candidates for Legco polls
The candidates include two 33 year olds, one of whom will run for a 'super seat'; party says average age of candidates has dropped from 53 to about 45
The Democratic Party on Sunday put forward a much younger list of candidates for the Legislative Council elections in September, consisting of four new faces and three incumbents.
The seven candidates, including two who will run for the so-called "super seats", were backed after members cast votes at the party's general meeting, The group may choose other candidates in the coming months.

The candidates for the five "super seats", to be voted on in a city-wide constituency involving some 3.2 million electors, include young district councillor Roy Kwong Chun-yu.
Kwong, 33, a romance novelist, will be the youngest contender. He will be joined in the race by veteran "super-seat" lawmaker James To Kun-sun, who will run for another term.
"The average age of the candidates is 44.9 years, which is the youngest list in recent years," said a spokesman for the party. "In 2012, the average age was 53 years."
In geographical constituencies, new young faces include Central and Western district councillor Ted Hui Chi-fung, who is also 33. He will run in Hong Kong Island.
Other new faces include chief executive officer Lam Cheuk-ting, who will run in New Territories East, and party vice-chairman Andrew Wan Siu-kin in New Territories West.
Incumbent lawmakers Helena Wong Pik-wan and Wu Chi-wai will seek re-election in Kowloon West and East.
In the district council election last November, which was the first city-wide poll since the pro-democracy Occupy movement, voters appeared to prefer youngsters over veterans.
Veteran lawmaker Albert Ho Chun-yan suffered an embarrassing defeat after losing his district council seat in Tuen Mun.
Since then, Ho has urged the party to find more young people to run in elections, instead of clinging to the "old thinking of sending well-known people into the race".
Earlier, party leader and veteran politician Emily Lau Wai-hing announced she would not seek re-election to Legco this year after serving since 1991, when direct elections were first introduced.
The Democratic Party will finalise its candidate list in June and announce its plans in July.