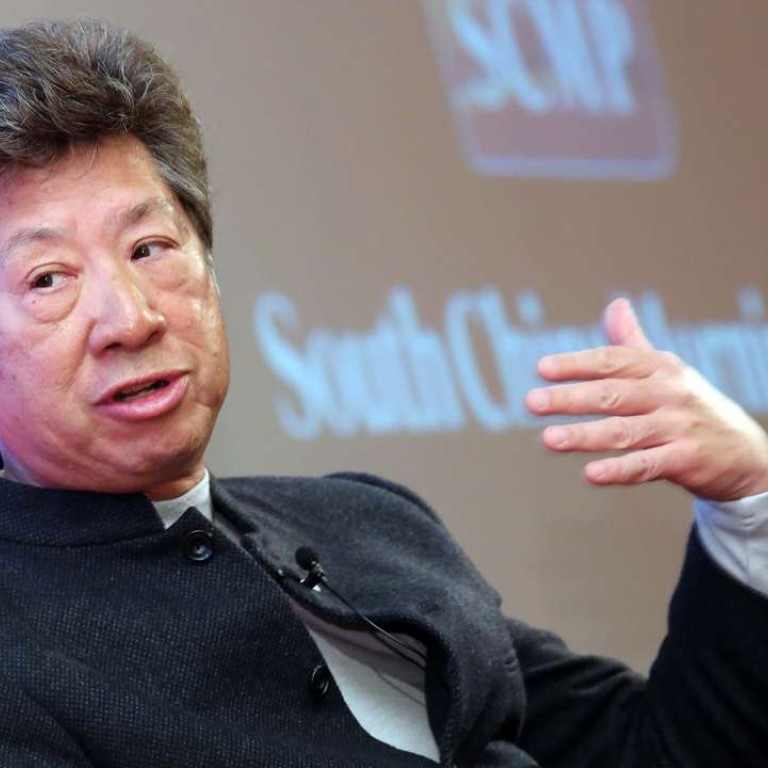 Moderate Hong Kong group Path of Democracy set to field three candidates in Legislative Council elections
Convenor Ronny Tong says they could team up with other middle-of-the-road candidates to influence the political climate
The Path of Democracy think tank is planning to field up to three candidates in the Legislative Council polls in an attempt to forge an alliance of moderates and "revitalise" Hong Kong's legislature.
Announcing its plan on Friday, the group's convenor and former legislator Ronny Tong Ka-wah hoped the blueprint would help achieve "one man, one vote" for the election of the city's chief executive.
Tong quit the Civic Party and Legco in June last year after a Beijing-decreed electoral reform package was voted down by pan-democrats, including himself.
Tong resigned mainly because he said the camp had failed to come up with a feasible proposal to lobby Beijing, and he would rather spend time looking for a "middle way" through his think tank.
After months of speculation, Tong said on Friday that the think tank recently endorsed three possible candidates for the Legco polls in September. They are the group's co-convenor, Joseph Lau Pui-wing, and governors Gary Wong Chi-him and Raymond Mak Ka-chun, but the plan is still subject to the think tank's final approval next month.
"We are considering multiple constituencies because if all three got elected, they could form an alliance with other moderates to become a critical few ... that would influence the political climate," Tong told the Post: "We hope to revitalise Legco, especially its legislative function. Otherwise, with endless quarrels and internal strife, it is difficult to relaunch the electoral reform process."
Political pundits expect competition in the September elections to be the most intense in the city's history, as new groups have emerged across the political spectrum.
When asked if the Third Side, a middle-of-the-road party co-founded by former Democrat legislators, will be his group's main rival, Tong said that his think tank would seek to win support with its vision for Hong Kong and its policy proposals – not just its political positioning.
During a three-day visit to Hong Kong last week, state leader Zhang Dejiang had a groundbreaking meeting with 10 lawmakers, including four pan-democrats. Tong said he hoped it was "a step forward" for the pan-democrats' relationship with Beijing.
Path of Democracy member Joseph Lam Chok, who is said to be dating current Miss Hong Kong Louisa Mak Ming-sze, previously indicated an interest in the Legco polls, but Tong said Lam had told him that he would rather focus on his work as a barrister.