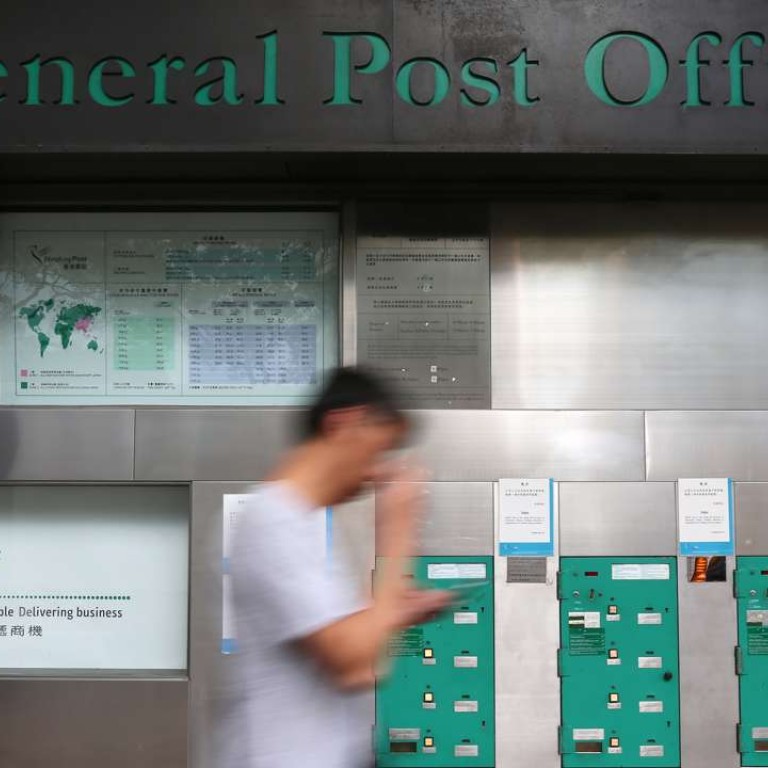 Hongkong Post's deadline forcing candidates to censor campaign material
Two pro-independence candidates removed "sensitive" content from their leaflets in the hope of having them delivered to voters by polling day
Two pro-independence candidates have accused Hongkong Post of strong-arming them into censoring their campaign material in order to have leaflets posted on time.
Chan Chak-to and Sixtus "Baggio" Leung Chung-hang told the Post that they had to censor their leaflets in order to meet Hongkong Post's submission deadline of Friday, August 12, for all candidates' material.
The pair said they removed any "sensitive" text in order to avoid approval delays, meet the deadline and have their leaflets delivered by polling day on September 4.
It comes after six pro-independence advocates were disqualified from the September elections, a decision widely criticised as unlawful.
Candidate for Kowloon East, Chan Chak-to met the post office's deadline and had his leaflet approved on Monday – five days after he submitted the two-page document for approval.
"Speech bans and electoral bans cannot stop the flow of ideas," his final leaflet read. "My political belief is — —."
In the leaflet, Chan criticised the Electoral Affairs Commission for "suppressing freedom of speech and exercising political censorship".
Chan said he had printed another set of hand-outs to be given to voters in the streets, which will detail his complete platform.
The hand-outs will state: "Independence is the only way for Hongkongers to have a say over Hong Kong."
"I had every reason to believe the post office would give me trouble if I gave them the complete version," Chan said yesterday.
"If they were going to withhold approval in order to seek legal advice, ask me to amend the document and then force me to go back and forth, I definitely wouldn't be able to get them printed and prepared before the deadline."
Hongkong Post is responsible for delivering Legco candidates' materials to registered voters.
It has employed the help of the Electoral Affairs Commission to assist with sensitive wording in some localist candidates' leaflets. The commission sought legal advice from the department of justice in those cases.
Sixtus "Baggio" Leung Chung-hang, standing in New Territories East for the disqualified high-profile independence advocate Edward Leung Tin-kei, said he also removed any sensitive phrases before submitting to Hongkong Post in order to have his leaflet approved by Tuesday.
He asked voters to refer to his website or street booths for his full platform.
The post office has so far refused to deliver leaflets from Nathan Law Kwun-chung, a student leader of Occupy Central now running for Hong Kong Island, after it deemed the phrasing a violation of the Basic Law.
This article appeared in the South China Morning Post print edition as: deadline leads tocensoredleaflets