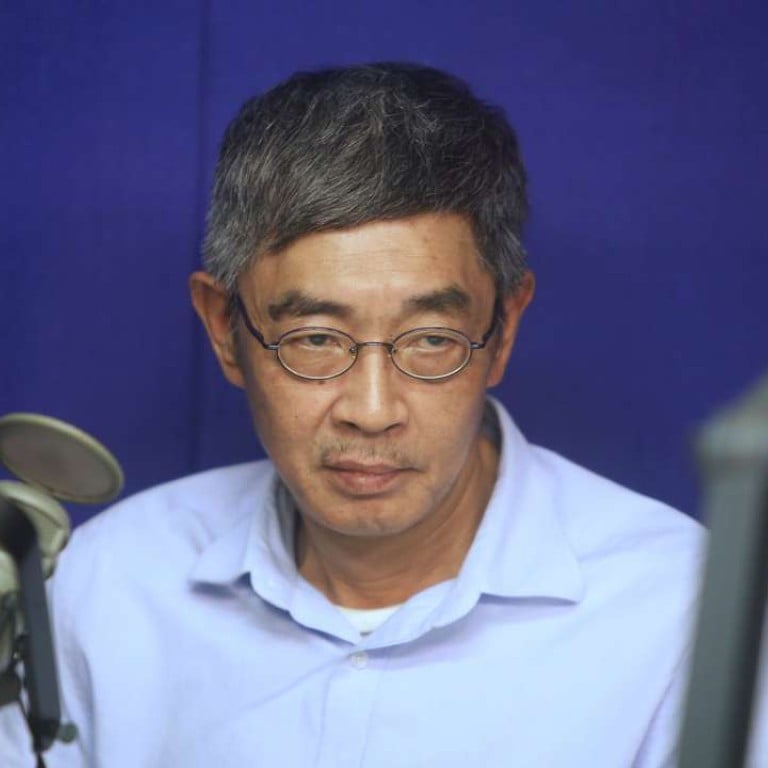 Hong Kong bookseller Lam Wing-kee says he wants to return to a 'normal' life, as police protection set to end
Speaking on a local online radio programme, the bookseller said that he believes independence for Hong Kong is the way forward, as long as it is achieved through peaceful means
The bookseller who made explosive revelations that he was kidnapped by mainland law enforcement agents has said his police protection may end soon as he wishes to return to a normal life.
Speaking on an online radio programme, Lam Wing-kee also said he supports the campaign for Hong Kong's independence, as long as it's done in a peaceful and non-violent manner.
Lam was one of the five associates of the Mighty Current publishing house and Causeway Bay Books who went missing one after another last year and later resurfaced under mainland custody.
The bookseller was offered around-the-clock police protection in early July after he felt threatened by strangers following him.
Lam, who's been staying at a safe house, said he wishes to return home despite the fact that he still did not feel entirely safe.
"Even after I go home, I will still have to be careful. I will have less freedom than before," he said.
"This is the price I have to pay after I spoke to the media [about the kidnapping]."
Lam added that he may return to work after the police protection ends.
The bookseller was scheduled to attend the July 1 march this year but pulled out at the last minute fearing his personal safety.
When asked whether he was disappointed with the low turnout at the march, Lam said the number of people who showed up was not significant.
"I think more people will come out [to protest] in the future as things will worsen," he said.
During the show, the bookseller said he sees the only way for the city to protect its freedoms is by splitting from China.
"As long as it's peaceful and non-violent, I support [independence]," he said.
The bookseller added that he expects Beijing to be even more heavy handed in the way they govern Hong Kong in light of calls for independence.
"Hongkongers are only calling for independence [to protect] their freedom. They are not demanding it for its own sake," he said.