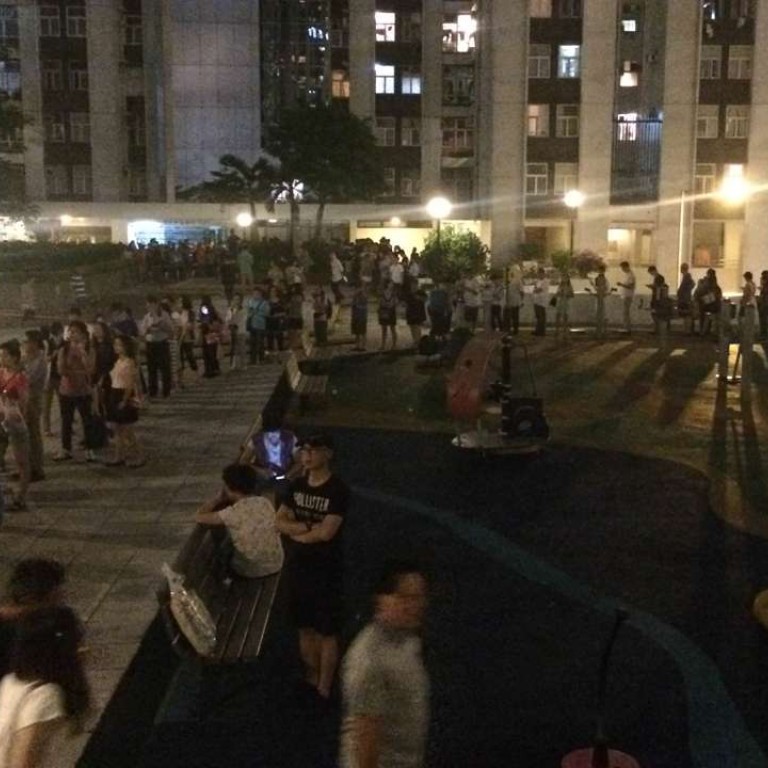 Sorry about the wait: Hong Kong official apologises for long queue at Taikoo polling station
Last vote in city cast at 2.30am Monday, four hours after balloting was to close
A senior Hong Kong official has apologised for the long wait many voters experienced at a local polling station in the Legislative Council elections that began Sunday and continued with balloting into the wee hours Monday, conceding arrangements could have been better.
Secretary for Constitutional and Mainland Affairs Raymond Tam Chi-yuen said it was the first time in the several elections he had overseen that the last vote was cast the morning after polling stations opened.
Tam said he noticed several polling stations were filled with people late on Sunday evening. The last vote was cast at 2.30am Monday at Hing On Mansion on Tai Yue Avenue in Taikoo Shing – four hours after the polls were scheduled to close.
Watch: long queues remain as polls close
He said the congestion was in part caused by a smaller area being allocated due to space restrictions compared with past elections. The record turnout intensified the congestion, he added.
"I sincerely offer my apology to those who were affected," he said. "I also appreciated the efforts of Taikoo Shing residents who were very patient and queueing in an orderly fashion."
He said ballot tabulation was also delayed due to the longer-than-expected voting process.
An additional review of voting queues across the city is to be submitted to the Legislative Council and the Office of the Chief Executive.
About 2.2 million people voted in the five geographical constituencies, and the turnout rate was around 58 per cent – five percentage points higher than the last Legco elections four years ago. The rate also surpassed the 55.64 per cent that came out for the 2004 Legco polls, which followed a protest of some 500,000 people on July 1, 2003, over proposed national security legislation.
Tam said the turnout indicated Hongkongers cared about the work of the Legislative Council and society as a whole.
He said preliminary results indicated there would be some new faces in the next Legco, and he called on lawmakers and the government to find common ground for the best interests of Hongkongers.
"I believe it would take some time for administration and legislation to get used to each other," he said.
Around 3am Monday, Electoral Affairs Commission chairman Mr Justice Barnabas Fung Wah said the body had relied on a secondary school as a polling station in the past for voters who ended up at Hing On Mansion this year. But the school did not want to be turned into a polling station this time.
"We had to use the Junior Police Call's clubhouse instead, which is relatively small," he said of the station with Hong Kong's longest voting wait. "I admit that this arrangement was not ideal … and the EAC would like to apologise to those who queued up for a long time."
"When a record-breaking 2.2 million people are voting … queuing was inevitable," he added.
Additional reporting by Tony Cheung