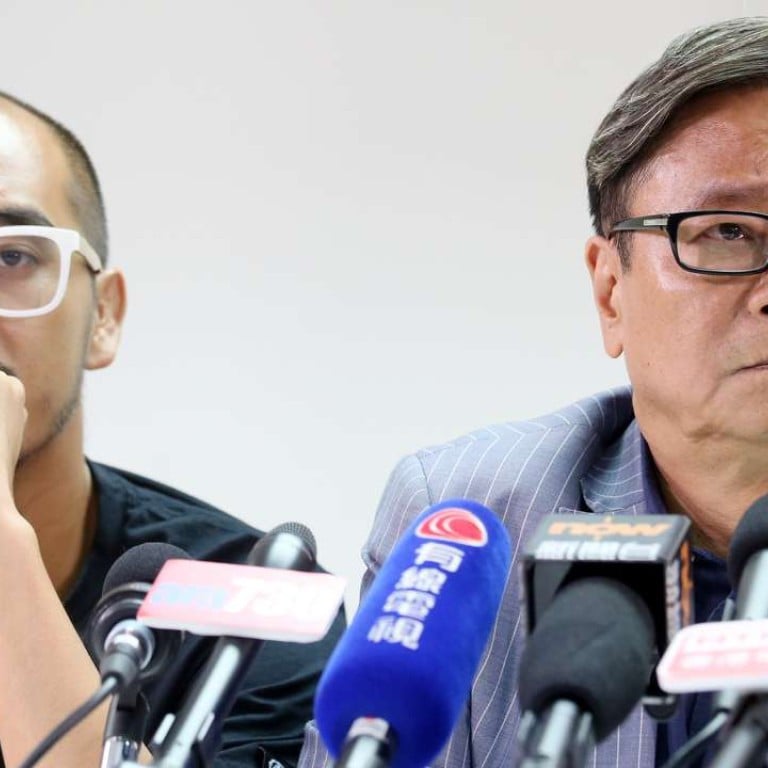 Time for a break: Legco radical Wong Yuk-man to focus on radio station after losing to localist
Political firebrand apologises to supporters and says he has made too many enemies during his political career
Veteran radical lawmaker Wong Yuk-man, who lost his Legislative Council seat in Kowloon West to a young localist in Sunday's election, says he will disappear from the political spotlight for a while.
Wong, who lost out on the last of the six seats in the constituency to Youngspiration's Yau Wai-ching, 25, by 424 votes, apologised to supporters and blamed his failure on making "too many enemies in his political career" and "not enough effort".
"I will take a rest and dive down for a while after this to rearrange the works I have on hand at the moment," Wong, who received 20,219 votes, said.
He said he would focus on developing the online radio station My Radio, and discovering and training more young politicians for his party, the Proletariat Political Institute.
The party had joined hands to campaign with two radical and militant localist groups – Civic Passion and Localist Camp. But only one of the five candidates was elected.
The three groups said they would continue to promote their political platform in amending the Basic Law to achieve full autonomy for Hong Kong, but that they would operate in their separate ways after the heavy blow in the elections.
They added that they would all support Civic Passion's Cheng Chung-tai, who won a seat in the New Territories West constituency with 54,496 votes.
Cheng, who will take over his party from former chairman Wong Yeung-tat, said he would focus on education and population issues in Legco. He would pursue issues such as abolishing the use of Putonghua to teach Chinese in schools, and returning the power to approve the one-way permits that allow mainlanders to settle in the city to the Hong Kong government.
Wong Yeung-tat, who failed to gain a seat in Kowloon East, offered his apology and resignation from the party's leadership. Wong said the largely disappointing results of the joint league's campaign was due to smearing and his slow response to negative information about the three parties.
Civic Passion's Cheng Kam-mun, who fell short in the Hong Kong Island constituency, blamed the campaign failure on the inability of the three parties to get mainstream media attention or positive coverage.
Cheng said he would focus on developing new media to counter mainstream coverage of radical voices.
This article appeared in the South China Morning Post print edition as: Long-time radical to disappearafter defeat