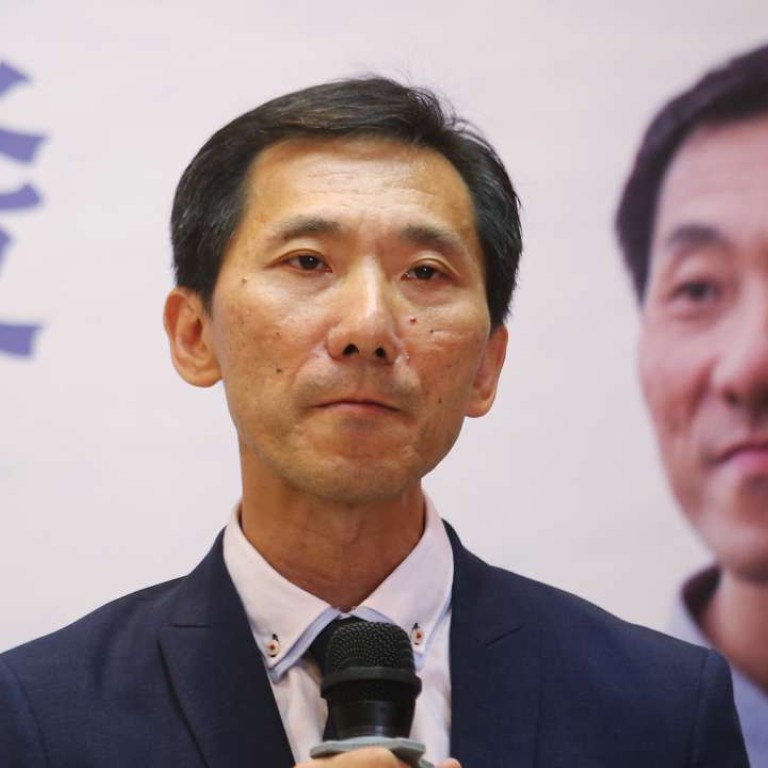 Hong Kong pan-democrats boost functional constituency tally, taking 11 including three from 'super seats'
Candidates gain two additional seats from Beijing loyalists – representing the medical and architectural, surveying, planning and landscape sectors
Pan-democrats have made a breakthrough after capturing two additional seats in functional constituencies which were traditionally occupied by government supporters, expanding the influence of the camp to 11 seats in the sector, including "super seats".

The pro-democracy camp gained the medical and architectural, surveying, planning and landscape seats – both of which were previously held by Beijing loyalists.
Most of the constituencies have been criticised for their "small-circle" nature, with some sectors giving only companies the right to vote.
Many government proposals have passed with the support of functional constituency legislators, despite strong opposition from directly elected members.
Other than the two new seats, six pan-democrats were re-elected or succeeded a pan-democrat predecessor, after which they announced the formation of a "loose alliance" to foster cooperation in a bid to counter the "splintering effect" in the legislature.
With pan-democrats grabbing three out of five "super seats", government opponents now control 11 of the 35 seats available.

The biggest victory was recorded by Edward Yiu Chung-yim in the architectural, surveying, planning and landscape sector with 2,491 votes. He unseated incumbent Tony Tse Wai-chuen (2,009 votes) and defeated challenger Bernard Lim Wan-fung (1,235 votes).
In the medical sector, former Public Doctors' Association president Dr Pierre Chan won with 5,626 votes – beating his pro-government rival Wong Yee-him, who received 2,249 votes. Outgoing medical representative Dr Leung Ka-lau, who was considered a government supporter, did not run.

"My victory is particularly meaningful as the seat has long been dominated by the pro-establishment camp which voted for Chief Executive Leung Chun-ying," Yiu said.
Yiu said he would have a lot of opportunity to cooperate with other allies on a wide range of issues, but he would not join any party.
Of the six seats held by the pan-democrat camp, five were won by incumbents – the Civic Party's Dennis Kwok in the legal sector, Kenneth Leung in accountancy, Charles Mok in IT, Ip Kin-yuen in education and Dr Joseph Lee Kok-long in health services.
Pan-democrat lecturer Shiu Ka-chun was elected to represent the social welfare sector. He won 4,603 votes and succeeds Peter Cheung Kwok-che.
In the pro-establisment camp, Liberal Party incumbent Tommy Cheung Yu-yan won again in the catering sector. Party colleague Frankie Yick Chi-ming was re-elected to represent transport.
In the sports, performing arts, culture and publication sector, Beijing-loyalist incumbent Ma Fung-kwok beat pro-democracy songwriter Adrian Chow Pok-yin.
Critics said Ma did too little for press freedom in Hong Kong. He was booed by some photographers and journalists when the result was announced, while Chow was cheered.
This article appeared in the South China Morning Post print edition as: Pan-democrats boost their numbers in functional constituencies