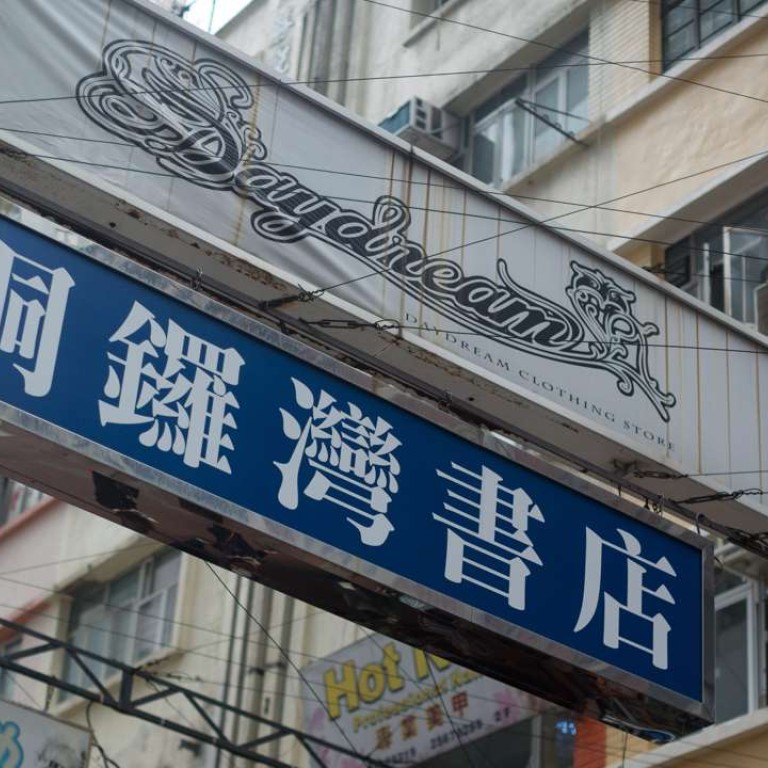 Report urges US Congress to speak out for Hong Kong autonomy in wake of bookseller saga
Draft of annual report by US-China Economic and Security Review Commission expresses doubts about city's independent legal system and 'one country, two systems'
A United States congressional commission has asked congressmen to take a tougher stance against China and speak out for Hong Kong's autonomy and rule of law in the wake of the mysterious disappearances and re-appearances of the
Causeway Bay booksellers
.
The recommendation is contained in the latest draft of the annual report by the US-China Economic and Security Review Commission, to be released on Thursday.
In its annual report to Congress, the commission expressed doubts over the city's independent legal system, citing the Causeway Bay Books saga in which five booksellers who sold banned books on the mainland appeared to have been abducted by the Chinese authorities.
Watch: Bookseller Lam Wing-kee wants to live a normal life
It said that the bookstore saga had put in question "the state of Hong Kong's ability to maintain its independent legal system" and its autonomy under the "one country, two systems" model.
"Some observers ... are beginning to question [Hong Kong's] future as a global financial centre due to the deterioration of the 'one country, two systems' framework resulting in large part from the booksellers incident over the past year."
The commission recommended that Congress express to China that the apparent abduction and detention of the booksellers had violated its commitments to maintaining a high degree of autonomy in the city.
It also urged congressmen to continue to show support for human rights and the rule of law in Hong Kong.
In another recommendation to Congress, the commission called for its support for US non-governmental organisations that operated in Hong Kong assisting local civil society and political groups and working towards achieving democratic electoral reforms, including universal suffrage, for the city.
Responding to the report, a spokesman for the Hong Kong government on Wednesday said that since the return to China,Hong Kong "has been exercising a high degree of autonomy and 'Hong Kong people administering Hong Kong' in accordance with the Basic Law".
"This demonstrates the successful implementation of the 'one country, two systems' principle, which is widely recognised by the international communities. And we urge foreign parties not to interfere in any form in the internal affairs of Hong Kong."
The US-China Economic and Security Review Commission was formed by the US Congress in 2000. It consists of 12 members, three of whom are selected by each of the majority and minority leaders of the Senate, and the Speaker and the minority leader of the House.
It submits to Congress an annual report on the national security implications of the bilateral trade and economic relationship between the US and China, and makes recommendations for legislative and administrative action.
Its report last year
also contained a section on Hong Kong, highlighting the restrictive electoral arrangements for the chief executive elections and the failure to pass electoral reform in the Legislative Council. It also warned of worsening press freedom in the city.
This article appeared in the South China Morning Post print edition as: US Congress urged to speak up for city autonomy