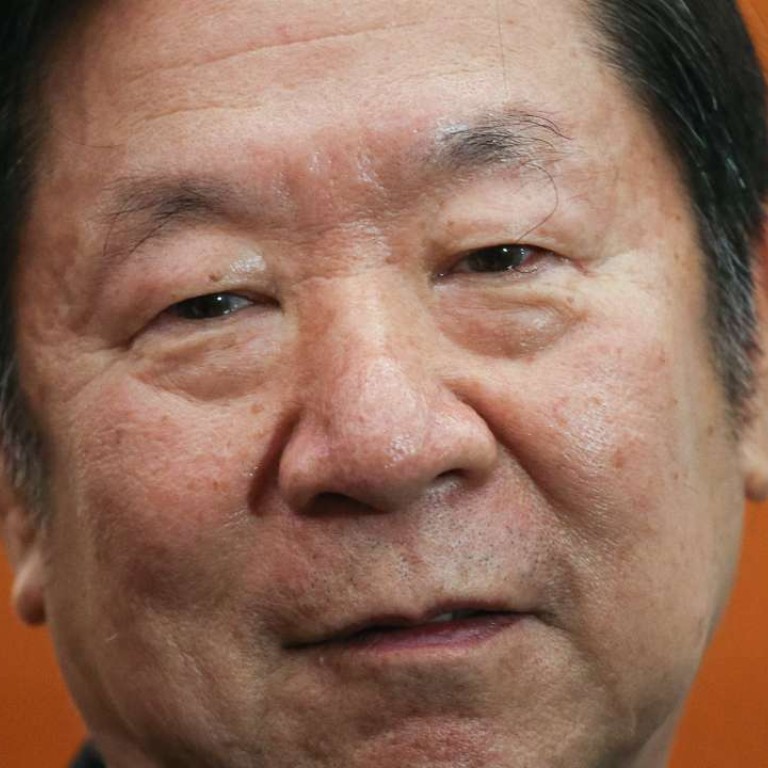 'No mercy' for Hong Kong's pro-independence 'rats' says head of top Beijing think tank
Chen Zuoer, the president of Chinese Association of Hong Kong and Macao Studies, and also the former deputy director of the Hong Kong and Macau Affairs Office said the city should fight back
Hong Kong should hunt down independence advocates with no mercy and chase them "like a rat seen in a street" according to the head of Beijing's top think tank in the city.
Speaking in Beijing on Wednesday morning, Chen Zuoer, the president of Chinese Association of Hong Kong and Macao Studies, and also the former deputy director of the Hong Kong and Macau Affairs Office, adopted the old Chinese saying to describe the independence supporters as "running rat across the streets" and said that the city should fight back.
"Hong Kong should hunt down the advocates with no mercy. This force cannot exist in the political structure of the Hong Kong Special Administrative Region of the People's Republic of China," said Chen, adding the recent interpretation of the Basic Law had been a heavy blow to them.
Watch: Localist lawmakers lose appeal over ban
Chen made the remarks as he met a delegation from the Silent Majority for Hong Kong, a pro-Beijing group led by former radio host Robert Chow Yung, an outspoken critic of the Occupy protests in 2014.
After the meeting, Chow told the media that Chen also warned that chaos could accelerate if the city did not handle the independence matter seriously, and questioned if lax law enforcement during the Occupy movement had encouraged people to continuously break the law.
"Chen said the price of committing an offence was too low in some situations in Hong Kong," Chow said.
"Taking the Occupy Movement as an example, how many movement leaders were brought to the court up until now? Why were they not in the court? These are the questions we raised."
Security chief, Lai Tung-kwok, told the Legislative Council earlier this year that police arrested 955 people during the Occupy Movement, and arrested another 48 after the incident.
"Among them, 182 persons have gone through the judicial process and 116 of them have to bear legal consequences, including 74 who were convicted and 42 who were bound over upon conclusion of court proceedings," Lai told the council in March.
Lai added it was difficult to make generalisation on the time required to process a criminal case as it depended on various factors, including the complexity of the case, accounts of evidence and duration for seeking legal advice.
China's top man overseeing Hong Kong affairs – the National People's Congress chairman Zhang Dejiang said on Tuesday, when meeting the delegation, that advocating Hong Kong's independence from China would "bring calamity to the country and the people", and Hongkongers must "struggle" against it.
Zhang also said Beijing would like to communicate with any person or organisation in Hong Kong, as long as they support the "one country, two systems" principle, uphold the Basic Law, and "love the country".