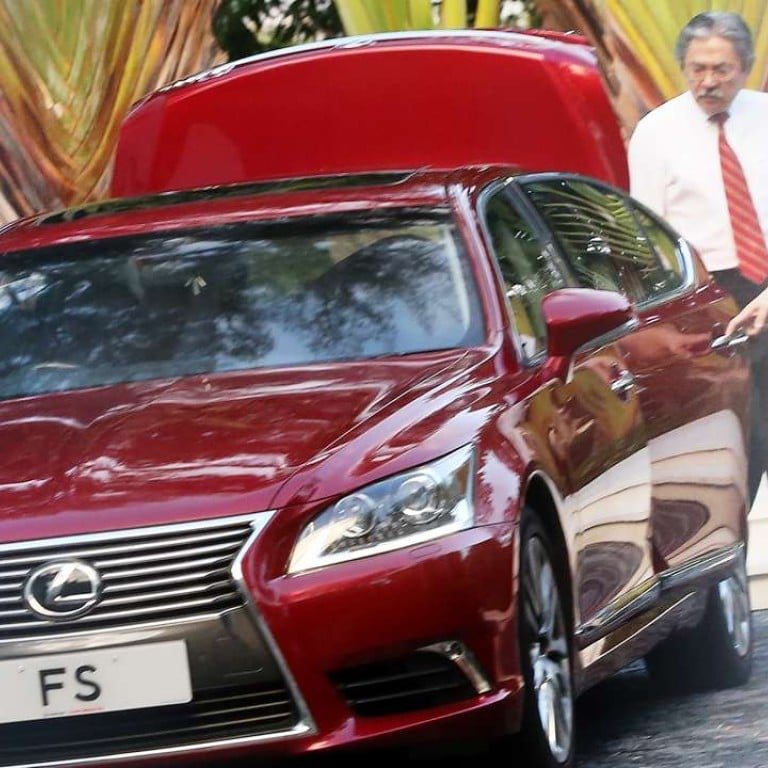 Financial Secretary John Tsang resigns, paving way for chief executive bid
City's finance chief has topped popularity ratings for months despite not having coveted green light from Beijing
Financial Secretary John Tsang Chun-wah has tendered his resignation to pave the way for his bid for the chief executive post, joining what is expected to become a crowded field of at least four aspirants jockeying for the votes of the Election Committee.
A government statement issued on Monday afternoon said he would address the media at 6.30pm at the Central Government Offices at Tamar.
His departure comes as a record 46 per cent of eligible voters cast their ballots for the 1,194-member Election Committee, and is widely viewed as a game changer for the race as he has topped the popularity ratings for months, pipping other likely contenders such as government No 2 Carrie Lam Cheng Yuet-ngor.
Chief Executive Leung Chun-ying has received Tsang's resignation and submitted it to the Central People's Government, a government statement said on Monday.
"Mr Tsang will proceed on leave tomorrow. During this period, the Secretary for Financial Services and the Treasury, Professor K.C. Chan, will be the Acting Financial Secretary," the statement continued.
The Post understands that Tsang informed some of his supporters on Monday morning that he would announce his resignation as early as that afternoon.
It remains unclear when the city's finance chief will officially announce his candidacy, with some expecting it to happen on Tuesday.
Tsang wrote on his blog on Sunday that if the people were with him, he would not fear any challenges – a line many read as him steeling himself to jump into the fray despite not getting the much vaunted "green light" from Beijing.
By Monday morning, close to 4,000 users had "liked" or "hearted" Tsang's Sunday post on Facebook, which is believed to be his swansong weekly blog post as financial secretary. Hundreds of people also left comments, mostly in support of his intention to run for the chief executive election, ahead of his rumoured resignation from office.
"When needed for saving the injured, ambulances also need to march under red lights," one of them said.
Lam and Tsang both signalled their interest in the top job after Leung declared on Friday he would not be seeking re-election in March.
Retired judge Woo Kwok-hing, was first to officially throw his hat in the ring, while executive councillor Regina Ip Lau Suk-yee is another potential contender from the pro-establishment camp.
On Sunday, Woo questioned Lam's sincerity in serving Hong Kong.
"She said she would consider running now to serve Hong Kong after Leung Chun-ying announced he would not seek another term. So, if Leung decided to have another term, she would not seek to serve Hong Kong?"
Separately, Basic Law Committee vice-chairman Elsie Leung Oi-sie said she believed the operation of the Hong Kong government should not be affected even if both the financial secretary and the chief secretary quit to run in the chief executive election.