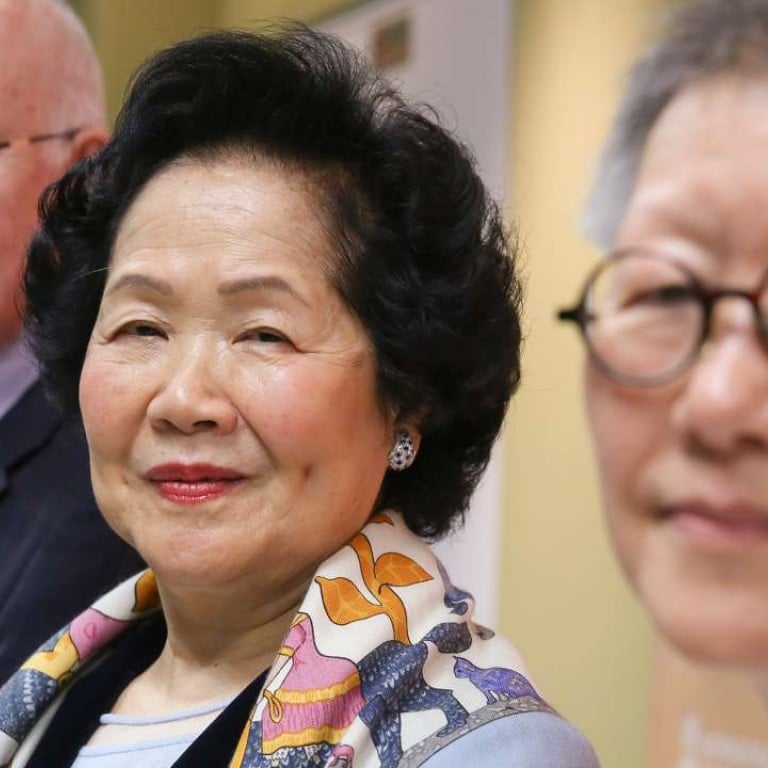 Former Hong Kong No 2 Anson Chan puts Trump inauguration invite down to party links
She says she was invited by the Republican Party and Republican National Committee; hopes to meet with Trump personally at event
Former chief secretary Anson Chan Fang On-sang has revealed that
she was invited
by acquaintances in the Republican Party and Republican National Committee to attend US president-elect Donald Trump's inauguration, and that the move was their way of "honouring" her legacy.
Chan said yesterday that she was hoping to meet Trump at the event.
There will be three official inauguration balls – two with guests from across the country and one for the armed services.
While details of Chan's week-long itinerary in Washington were still being worked out, Chan said she would meet "old friends" in conservative think tank Heritage Foundation and research group the Brookings Institution.
Chan, who is also the convenor of think tank Hong Kong 2020, said she hoped to meet "movers and shakers" to reflect Hong Kong's situation and seek to understand the China policy of the incoming Trump administration.
"I was invited by some people I know in the Republican Party and the Republican National Committee. These people are experts in foreign policy … They know my past experience, what values I stand for, my public service record, and support the work I am doing. So in their words, the move is their way of honouring my legacy," Chan said.
It will be the first time Chan has attended an inauguration of a US president. She is expected to fly to Washington on Monday.
Surprise news of Chan's invitation to the inauguration emerged earlier this week.
Since Trump's election victory, he has made several unprecedented moves such as accepting a congratulatory phone call from Taiwanese president Tsai Ing-wen in November. Days later, Trump further irked Beijing by questioning whether Washington should be bound by the one-China policy.
But he has rarely commented on Hong Kong issues.
Chan said she would ask the US side to continue showing support for matters pertaining to the city.
The city's former No 2, also expressed reservations about the prospect of League of Social Democrats lawmaker "Long Hair" Leung Kwok-hung taking part in
the chief executive race
.
"There are already several people expressing an intention to run. What do the pan-democrats want to achieve by fielding one more candidate?" she asked.
Chan argued the pro-democracy group could "join forces and tactically use their votes .... to tip the balance of support". She added that casting a blank vote would not be a good option.