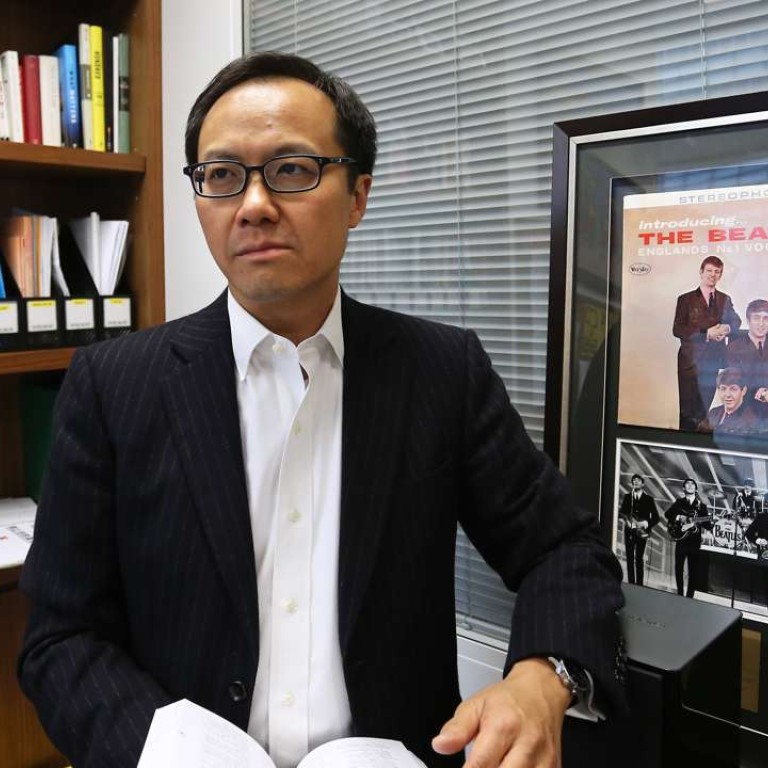 Pan-democrat alliance willing to 'relax' nomination criteria for Hong Kong leadership race
Democrats 300+, comprising 326 members on the Election Committee, want to maximise competition and resist Beijing's 'manipulation'
An alliance of more than 300 pan-democrats who have votes in the upcoming
chief executive election
has said it will relax the criteria for nominating candidates – including its stance on universal suffrage – in order to maximise competition and resist Beijing's possible manipulation.
Democrats 300+, which forms almost a third of seats on the 1,194-strong Election Committee, met Saturday to discuss their strategy. The 326-member group consists of lawmakers and members from the ten professional sectors that form part of the committee.
The committee will select the city's next leader in March and the nomination period will start on February 14.
Kenneth Leung, accountancy sector lawmaker and a co-ordinator of the alliance, said the aim of Saturday's discussion, joined by 40 representatives, was on "how to distribute their votes [over the candidates] to best resist [Beijing's] manipulation".
He was referring to the central government's liaison office in the city, which, according to some pro-establishment members of the committee, had been wooing votes for former chief secretary Carrie Lam Cheng Yuet-ngor and dissuading them from supporting other candidates.
An aspirant needs 150 votes from the committee to qualify and more than 600 votes to win.
The liaison office's purported intervention could make it difficult for the three other candidates – former financial secretary
John Tsang Chun-wah
, lawmaker and former minister
Regina Ip Lau Suk-yee
and retired judge
Woo Kwok-hing
– to secure enough nominations to enter the race.
Leung said the camp had not committed to any candidate and declined to divulge the details of the alliance's strategy, only saying that the alliance would have an "elaborate" mechanism ensuring its votes would be wisely cast to maximise competition.
The alliance earlier set out three criteria for a desired candidate – he or she must discontinue incumbent leader Leung Chun-ying's ruling style, scrap the Beijing-decreed reform framework on August 31, 2014 for universal suffrage, and defend Hong Kong's core values.
The criteria on reform, however, could be "relaxed" at the nomination stage, Kenneth Leung said.
"To give you an example, Tsang Chun-wah has said the August 31 framework
should form the 'basis'
for future reform – we don't think he has failed our criteria at this stage," Leung said.
This was because Tsang had not ruled out launching consultation and changing the framework, and he had yet to spell clear his thoughts on the issue, Leung added.
The different teams in the alliance were encouraged to meet all candidates to find out more about their platforms, he said.
Leung said the results of the poll would be used for the alliance's reference.
This article appeared in the South China Morning Post print edition as: Nomination terms to be 'relaxed' by pan-dems