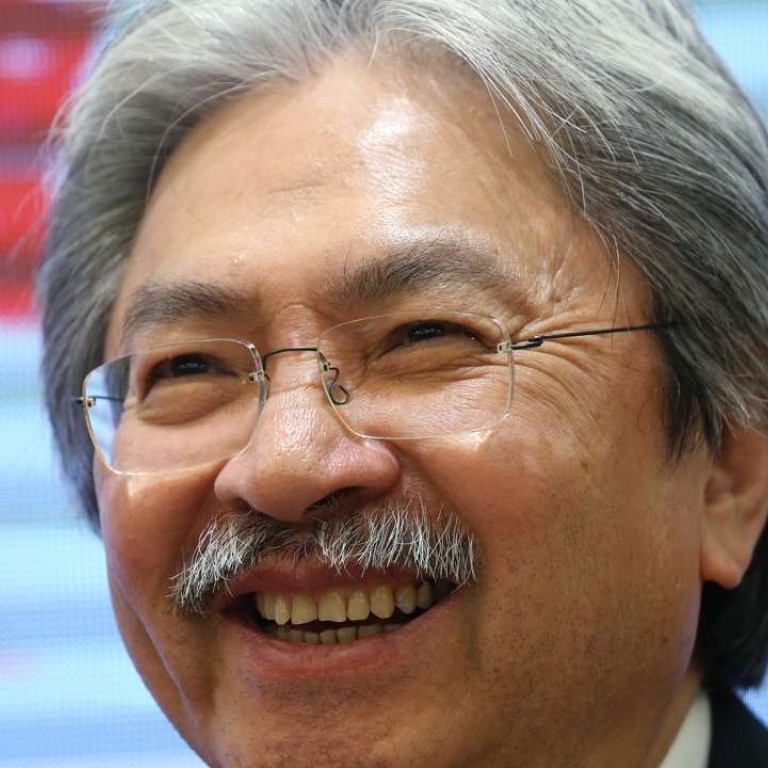 John Tsang builds big poll lead over Carrie Lam in Hong Kong leadership race
Former financial secretary more than 14 percentage points clear in survey commissioned by Post, but more people feel his arch-rival will be elected
In just a month, John Tsang Chun-wah has sped ahead as the most popular candidate in Hong Kong's leadership race, widening the gap with arch-rival Carrie Lam Cheng Yuet-ngor by more than 14 percentage points, according to a survey commissioned by the South China Morning Post.
But more people, or about two-thirds of respondents, polled from last Thursday to Wednesday, were also realistic enough to recognise that Lam, touted as Beijing's preferred candidate, stood a higher chance of winning the city's top job.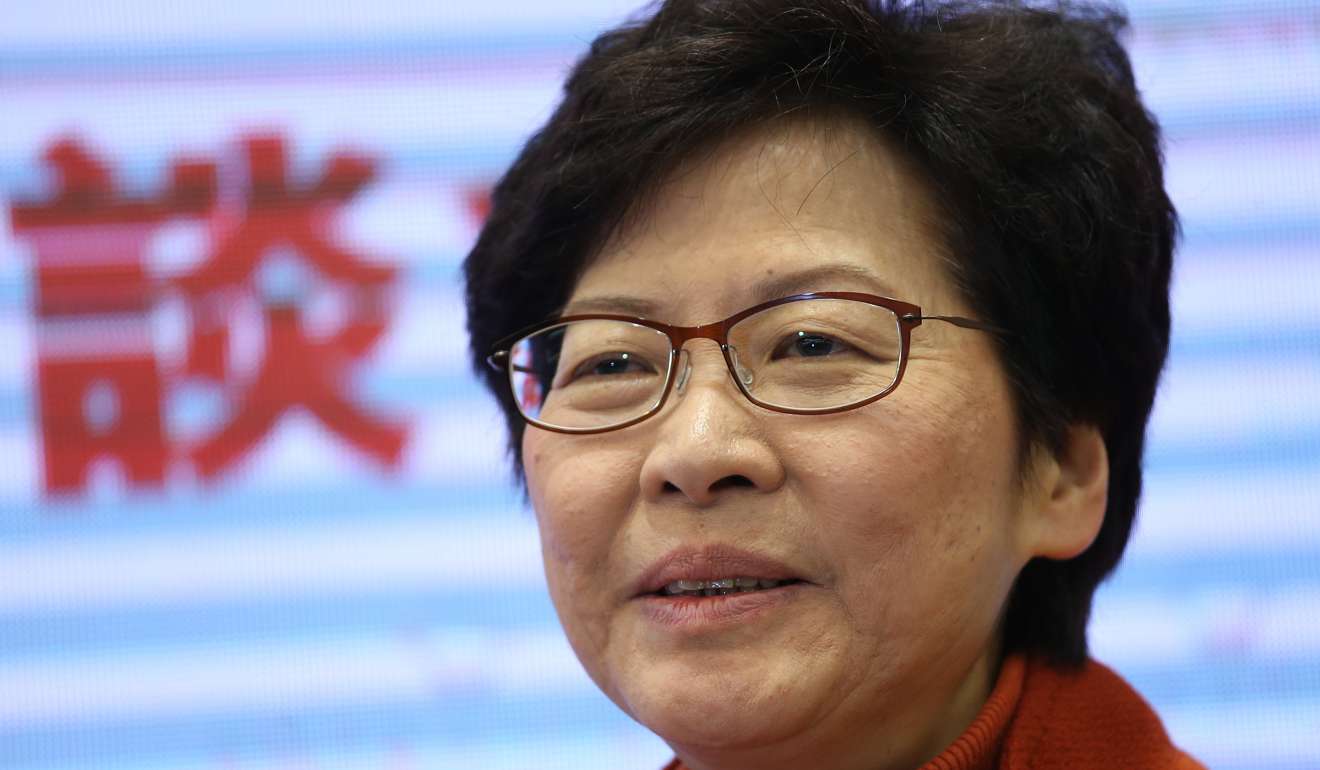 The findings came as a group of Hong Kong deputies to the national legislature and advisory body, which has 194 members on the Election Committee that will pick the chief executive next month, pledged their support for the former chief secretary on Thursday.
Polling among respondents – the second such survey by the Post – began a day before Lam hosted a star-studded campaign rally on Friday and four days before Tsang unveiled his election platform, which includes a plan to revive national security legislation shelved in 2003 due to strong public opposition.
In the poll conducted by Chinese University's centre for communication and public opinion survey, half of the respondents also said Election Committee members from the pro-establishment camp should nominate more than one candidate from the camp to boost competition. Another 25 per cent said electors should only nominate one candidate.
Lam polled 28.2 per cent in the latest survey, compared with 23.2 per cent in last month's study.
The former financial secretary's lead over Lam widened from 4.4 percentage points to 14.3 percentage points.
On Thursday, candidates fanned out to meet various business sectors and parties with less than a week to go before nominations begin on February 14.
After a meeting with the Democratic Party, Lam said she had reservations about relaunching the stalled political reform process to achieve "one man, one vote" for the chief executive.
"The administration must consider whether the criteria and atmosphere are present," Lam said. "Otherwise, we will draw Hong Kong into another series of division, and this is not favourable for the city's development."
Lam is expected to unveil her preliminary platform by next Tuesday.
Professor Francis Lee, who advises the pollsters, attributed the widening gap between the two former top officials to Tsang's more liberal image and Lam's close ties with outgoing Chief Executive Leung Chun-ying.
"Lam's public image of being close to the unpopular incumbent is too strong and many people won't like her," Lee said. "Tsang spoke about supporting local culture. People feel he is closer and friendlier to them."
However, 65.9 per cent believed that Lam would eventually land the top job, marking an increase of 20.4 percentage points from last month. Some 18.3 per cent said Tsang stood a higher chance of winning, down 1.6 percentage points from last month.
Retired judge Woo Kwok-hing was backed by 8.7 per cent, while 5.6 per cent favoured former security minister Regina Ip Lau Suk-yee.
Lam and Tsang's election offices said they would continue to try to win the support of the public and Election Committee, which will choose the city's next leader on March 26.
Ip said she had no comment on the poll findings. Woo did not reply to the Post's inquiry.
Former Legislative Council president Jasper Tsang Yok-sing, a prospective candidate who received 7.9 per cent support in the last poll, was dropped this time. And the survey was conducted before lawmaker
"Long Hair" Leung Kwok-hung
declared that he would run.
The sampling error was plus or minus 3.1 percentage points at 95 per cent confidence level.